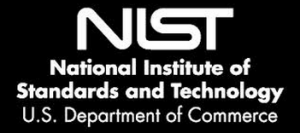 The U.S. Commerce Department's National Institute of Standards and Technology (NIST) has awarded $38.5 million to 33 research and development (R&D) projects aimed at advancing broadband communications technologies for first responders.
The multiyear grants are intended to help modernize public safety communications and operations by supporting the migration of data, video and voice communications from mobile radio to a nationwide public safety broadband network, as well as accelerating critical technologies related to indoor location tracking and public safety analytics.
NIST reviewed 162 proposals from a diverse pool of national and international applicants across industry, academia and public safety organizations. The 33 selected projects span five key technology areas that have the potential to greatly enhance public safety communications and operations:
Mission Critical Voice (moving from traditional radios to cellular systems)
Location-Based Services (conducting indoor positioning, navigation and mapping)
Public Safety Analytics (handling and exploiting more data)
Research and Prototyping Platforms (enabling low-cost R&D tools)
Resilient Systems (ensuring systems work in poor conditions)
Some of the awardees and their projects are:
Carnegie Mellon University (Pittsburgh, Pennsylvania) – $1,800,000
Real-Time Video Analytics for Situation Awareness
University of Houston (Houston, Texas) – $1,577,626
Multi-tiered Video Analytics for Abnormality Detection and Alerting to Improve Response Time for First Responder Communications and Operations
University of Michigan (Ann Arbor, Michigan) – $688,938
Body-Worn Camera Analytics (BOCA) in Public Safety
University of Virginia (Charlottesville, Virginia) – $1,119,854
Towards Cognitive Assistant Systems for Emergency Response
Western Fire Chiefs Association, Inc. (Wilsonville, Oregon) – $1,741,548
Creation of a Unified Analysis Framework and the Data Comparison Center
Additional details may be found on the Public Safety Communications Research website.
The Computing Community Consortium (CCC) has been focusing in this area of public safety and communications for many years. In 2015, we published white paper on the Video Analysis for Body-worn Cameras in Law Enforcement. More recently, we published an Artifical Intelligence for Social Good workshop report after we co-sponsored a public workshop on Artificial Intelligence for Social Good on June 7th, 2016 in Washington, DC. The workshop discussed the successful deployments and uses of AI in urban computing, health, environmental sustainability, and public welfare.
See all of our white papers and workshops on the CCC website.