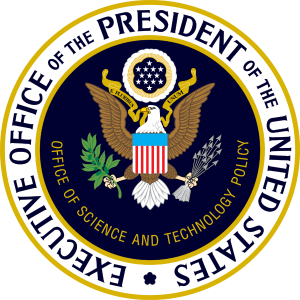 This blog post was co-authored by CCC Staff and Greg Hager, Computing Community Consortium (CCC) Past Chair and Professor in the Department of Computer Science at Johns Hopkins University, with contributions from Beth Mynatt, CCC Chair, Professor and Director of Georgia Tech's Institute for People and Technology. 
The Office of Science Technology Policy (OSTP) has just released a new report, "Preparing for the Future of Artificial Intelligence." In it, they examine the current state of Artificial Intelligence (AI) from both the society and public policy perspective and make 23 policy recommendations. The topics address by the report include:
Applications of AI for Public Good
AI and Regulation
Research and Workforce
Economic Impacts of AI
Fairness, Safety, and Governance
Global Considerations and Security
Preparing for the Future
The policy recommendations are directed toward a number of government agencies, industry, education, and the research community. Some of the recommendations of particular interest to the computing research community include:
Private and public institutions are encouraged to examine whether and how they can responsibly leverage AI and machine learning in ways that will benefit society.
Federal agencies should prioritize open training data and open data standards in AI.
The Federal Government should explore ways to improve the capacity of key agencies to apply AI to their missions.
Agencies' plans and strategies should account for the influence of AI on cybersecurity, and of cybersecurity on AI.
The Federal government should prioritize basic and long-term AI research.
The report builds on a series of public-outreach activities spearheaded by OSTP in 2016.
These activities include five public workshops co-hosted with universities and other associations, including the Computing Community Consortium (CCC). The CCC co-sponsored the Artificial Intelligence for Social Good workshop with OSTP and the Association for the Advancement of Artificial Intelligence (AAAI). The themes for the workshop were urban computing, environmental sustainability, health, and public welfare, all of which were highlighted in the report. The two keynotes came from Eric Horvitz, Technical Fellow and Director at Microsoft Research, who gave an inspiring keynote on the possibilities for AI in Support of People and Society and Lynn Overmann, Senior Policy Advisor in the OSTP, who gave an eye-opening keynote on AI and Criminal Justice: Challenges and Opportunities. Video for the workshop panels and keynotes can be found here.
The AI for Social Good workshop was just one of a series of five events that took place across the country all co-hosted by OSTP. The other workshops were:
OSTP also published a Request for Information (RFI) in June 2016, which received 161 responses including one from the CCC. The CCC's response can be found here.
Please see the OSTP Preparing for the Future of Artificial Intelligence report to learn more about the outcomes of all the activities and OSTP's recommendations for further action by Federal agencies. Additional materials on developments in AI can be found on the CCC web site under its Task Force on AI.