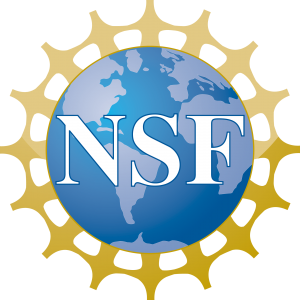 As part of the White House's expansion of the Smart Cities Initiative, the National Science Foundation (NSF) has announced a new program solicitation on Smart and Connected Communities. The following Dear Colleague Letter from Jim Kurose, Assistant Director of NSF for Computer and Information Science and Engineering, explains the new opportunities available.
Dear Colleagues,

Yesterday, the White House announced that the federal government is committing over $80 million – led by NSF with a $60M commitment over two years – toward the Smart Cities Initiative that was launched just over a year ago.

NSF has long supported the fundamental research, education, and community-building activities that are catalyzing the multidisciplinary and cross-sector innovations necessary for the smart and connected communities of the future.  For example, our community has pursued new methods and technologies for leveraging data and turning it into knowledge and action; advances in the modeling and design of complex sociotechnical systems; research on the dynamics, characteristics, and behaviors of our Nation's cities and communities; and development of new approaches that support education and workforce development, including computer science and computational thinking.  Indeed, advances made by the CISE community have been critical in shaping the foundations for NSF's leadership of the Smart Cities Initiative.

To continue to support and further this work, we at NSF are pleased to announce a new program solicitation, Smart & Connected Communities (S&CC).  Recognizing that city/community solutions involve deeply interdisciplinary, integrative approaches at the interface of social and technological systems, five NSF directorates are partnering on this effort:  CISE; Education & Human Resources (EHR); Engineering (ENG); Geosciences (GEO); and Social, Behavioral & Economic Sciences (SBE).  The solicitation seeks robust collaborations that span academic researchers and local city/community stakeholders, and that foster integrative research and research capacity-building grounded by meaningful community engagement.

The S&CC program complements a number of ongoing NSF research programs, such as BIGDATA including the Big Data Regional Innovation Hubs and Spokes, Cyber-Physical Systems (CPS), Smart and Connected Health (SCH), and US Ignite, just to name a few.

More information about NSF's strategy to advance discovery and innovation capable of enabling smart and connected communities is available in a Dear Colleague Letter that also posted yesterday and on the Smart & Connected Communities website.  A complete list of NSF's commitments are available in a NSF press release.

The CISE community has enabled advances that are driving the vision for the future of our cities and communities, and your continued efforts in collaboration with community stakeholders are vital for helping to realize this vision.

Sincerely,

Jim
The CCC has been heavily involved in the Smart Communities space, including a white paper on Smart Communities Internet of Things produced by the Computing in the Physical World Task Force, a communities panel at the Computing Research Symposium, and the upcoming second workshop in the Cyber-Social Learning Systems (CSLS) series will have a major focus on communities.
To learn more about the NSF's programs and opportunities involving Smart & Connected Communities visit the website here and follow along with the ongoing Smart Cities Week on Twitter by searching #SmartCitiesWeek.