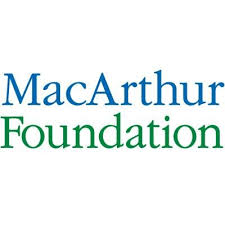 The MacArthur Foundation has announced its 2016 MacArthur Fellows, a list that features 23 individuals who "are breaking new ground in areas of public concern, in the arts, and in the sciences." The Fellowship grants each recipient $625,000 in order to pursue their interests for the benefit of human society.
This year's list includes two computer scientists – Subhash Khot, professor at the Courant Institute of Mathematical Sciences at NYU and Bill Thies, Senior Researcher at Microsoft Research India.
Professor Khot is a theoretical computer scientist who is focuses his research on the limits of computing, in particular the study of the Unique Games Conjecture (UGC), which postulates that the problem of determining the approximate value of a unique game has NP-hard algorithmic complexity. If true, the solutions to a variety of problems are too hard to approximate. The efforts to prove UGC have led to new theorems in geometry, Fourier analysis, the mathematics of foams, and even the stability of different election systems.
Bill Thies works in India, where he attempts to use technology to overcome social challenges in low-income communities. The 99DOTS project hopes to guarantee that every tuberculosis patient makes a full recovery by ensuring that every patient takes the full six-month dosage of medication. Patients frequently begin to feel better after few weeks, leading to a drop off in usage. 99DOTS requires patients to make a free phone call to an unseen number that is revealed when a dose is dispensed. Another project CGNET Swara uses cell phones to allow journalists to collaborate with citizens in remote areas to create citizen journalism.
Learn more about these two impressive computer scientists and all the distinguished MacArthur Fellows here!