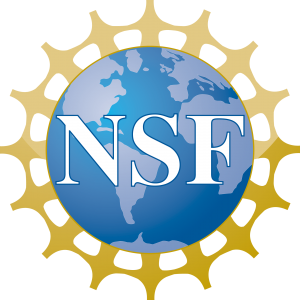 The following is a guest blog post from Aaron Dubrow, Public Affairs Specialist for the Office of Legislative and Public Affairs (OLPA) at the National Science Foundation (NSF), and Gera Jochum, Communications Specialist for the Computer and Information Science and Engineering (CISE) Directorate at the NSF.
Today, the White House hosted its first Summit on Computer Science for All to celebrate progress and announce new commitments for the initiative. As the lead Federal agency responsible for building the research knowledge base for Computer Science (CS) education, the National Science Foundation (NSF) announced more than $25 million in awards since the initiative was launched just seven months ago.
These new awards accelerate NSF's ongoing efforts to enable rigorous and engaging CS education in schools across the nation by funding:
the development of, and research and evaluation on, scalable professional development for teachers of Exploring Computer Science, Advanced Placement® (AP) CS Principles, and other instructional approaches;
the creation, piloting, and study of the effectiveness of instructional materials on computational thinking and computing for use in pre-K through 8;
the development of best practices for ensuring equity;
research on mechanisms for implementing CS education, including CS for All; and
support for teachers newly prepared to teach computer science, such as coaching, mentoring, master teacher corps and online communities of practice.
NSF anticipates an additional $100 million investment over the next four years in support of CS for All.
Below are just a few of the projects that NSF is funding in FY 2016 in support of CS for All:
Bringing a Rigorous Computer Science Principles Course to the Largest School System in the United States. Paul Goldenberg, Brian Harvey, June Mark, Don Miller, and Evan Korth, Education Development Center (EDC) – The EDC in collaboration with the University of California at Berkeley, the New York City Department of Education, and the New York City Foundation for Computer Science Education, will scale up teacher training for the Beauty and Joy of Computing (BJC) course by preparing Master Teacher Facilitators, creating a BJC professional development course, and further testing and refining instructional materials.
Inspiring Commitment for STEM Career Paths through Extended Women's Hackathons. Youwen Ouyang, Moses Ochanji, and Anna Woodcock, California State University, San Marcos – This research project will study how the relationships among interest, competency, self-efficacy, identity, and values influence commitment to pursue an Information and Communication Technology (ICT) career pathway for young women, especially Latinas.
CS1C@OC-Building a Local Area Network of Computer Science Teachers. Debra Richardson, Mark Warschauer, Rebecca Black, Elizabeth van Es, and Elizabeth Simon, University of California-Irvine – The CS1C@OC project will develop a program of study to satisfy California's new teacher certification pathway in Computer Science, preparing in-service teachers in Orange County to qualify for this certification so they can teach Exploring Computer Science (ECS) or Advanced Placement® Computer Science Principles (AP CSP) in California.
A Whole-School Model for Integrating Computational Thinking in High School Science and Mathematics. Uri Wilensky, Kemi Jona, and Michael Horn, Northwestern University – Northwestern will carry out an integrated, interdisciplinary curriculum development and implementation effort at the school level, conducting design-based implementation research study of whole school design, development, and use of resources for the integration of computational thinking with other STEM disciplines.
Online Professional Development for Exploring Computer Science. Joyce Malyn-Smith, Joanna Goode, and Kirsten Peterson, Education Development Center (EDC) – This project is a collaboration between the EDC and the University of Oregon, will develop, test, and implement an online alternative of the Exploring Computer Science (ECS) PD model called ECS PD Online. This portal aims to reduce some of the in-person meetings and creates rich learning experiences that closely align with the ECS pedagogical approach and commitment to broadening participation in CS, while providing additional flexibility regarding when and how teachers take part in training.CS10K: Leveraging the
National UTeach Network to Strengthen and Expand Computer Science Principles Education. Calvin Lin, University of Texas at Austin (UT Austin) – This award supplements an existing project in order to scale the Advanced Placement® Computer Science Principles curriculum developed at UT Austin called Thriving in Our Digital World. Working with the UTeach Institute, this project will expand professional development and participant support activities to better accommodate district and teacher interest, as well as expand and institutionalize the UTeach computer science program at UT Austin.
For the complete list of NSF-funded CS for All projects and their abstracts, click here. See this blog post on the CISE website.