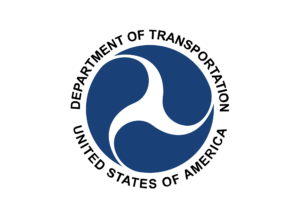 The US Department of Transportation Intelligent Transportation Systems (USDOT ITS) Joint Program Office has announced that new intelligent transportation system applications are now available on the Open Source Application Development Portal (OSADP). The announcement is below:
The Open Source Application Development Portal (OSADP) Adds More Intelligent Transportation System (ITS) Applications for Download!
The OSADP is a web-based portal that provides access to and supports the collaboration, development, and use of open-source ITS-related applications. Together, the U.S. Department of Transportation (USDOT) ITS Program and OSADP facilitate the advancement of research, development, planning, testing, and deployment of connected vehicle and traveler-related applications and ITS. The OSADP features source code, software, applications, and resources (e.g., documentation, licenses, data) to support the use of, or further development of these ITS-related applications.
The following new and updated connected vehicle operational data environment (ODE) applications are now available for download.  ODE is a real-time data acquisition and distribution software system that processes and shares data from Connected devices – including connected vehicles (CV), connected mobile devices, and infrastructure components and sensors – to subscribing applications to support the operation, maintenance, and use of the surface transportation system, as well as related research and development efforts.
Updated! Prototype Operational Data Environment 2.0 (P-ODE 2.0).  The P-ODE compiles speed, volume, occupancy, and weather data from multiple sources into a common-format for clients subscribing to this feed of data. The P-ODE supports the remote collection, compilation and integration of connected vehicle data with other sources of transportation related data.
New! Southeast Michigan Operational Data Environment (SEMI-ODE). The SEMI-ODE software contains  four applications developed to  allow all data collected in Road Side Units (RSUs) to be transmitted remotely via dedicate short-change communication to the traffic management system which has integrated the ODE software into their system and subscribers allowed to receive this data.
Public agencies, service providers, researchers, application developers, and others are invited to visit the OSADP at http://itsforge.net to explore the use of these available applications and resources.
For more information about the OSADP, please contact Jon Obenberger at: jon.obenberger@dot.gov.