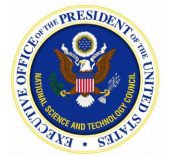 The National Privacy Research Strategy by the National Science and Technology Council (NSTC) and Networking and Information Technology Research and Development Program (NITRD) has been released! 
The National Privacy Research Strategy calls for research in science and engineering that will enable the U.S. to benefit from innovative data use while protecting privacy. Research agencies from across the government participated in the development of the strategy, reviewing existing Federal research activities in privacy-enhancing technologies, soliciting inputs from the private sector, and identifying priorities for privacy research funded by the Federal Government.
In May 2015, the Computing Community Consortium (CCC) commissioned members of the privacy research community to generate a short report to help guide strategic thinking related to privacy. The resulting report, Towards a Privacy Research Roadmap for the Computing Community, contributed to the development of this National Privacy Research Strategy.
In that report, the editors believe that the research strategy needs to:
Emphasize understanding, defining, and measuring the privacy of information systems
Recognize and support the many stages and dimensions of privacy research
Enable interdisciplinary research strategies
Foster a technology-policy dialogue
These are very similar to the priorities that were just proposed by the National Privacy Research Strategy:
Foster a multidisciplinary approach to privacy research and solutions;
Understand and measure privacy desires and impacts;
Develop system design methods that incorporate privacy desires, requirements, and controls;
Increase transparency of data collection, sharing, use, and retention;
Assure that information flows and use are consistent with privacy rules;
Develop approaches for remediation and recovery; and
Reduce privacy risks of analytical algorithms.
See the National Privacy Research Strategy and OSTP Blog Post to learn more.