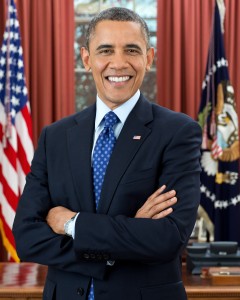 This weekend the president unveiled a historic plan which will revolutionize the way students are taught in schools, by giving them a chance to learn computer science (CS). With the shifting economy, policy makers, business leaders, and educators are finally recognizing that CS is a basic skill necessary for economic opportunity and social mobility. This is a change that our community has recognized for many years.
As we noted a few weeks ago with the release of our Computing Education Whitepaper, President Obama said in his final State of the Union Address, that "helping students learn to write computer code" was among his goals for the year ahead.
A growing number of cities and districts — such as New York City, Chicago, and San Francisco, and states, like Arkansas and Washington — have taken their own initiative and put plans in place to offer computer science courses to all students in K-12 public schools. The President's CS for All Initiative builds on these efforts and allows for the opportunity to create more by:
Providing $4 billion in funding for states, and $100 million directly for districts in his forthcoming Budget to expand K-12 CS by training teachers, expanding access to high-quality instructional materials, and building effective regional partnerships.
Starting the effort this year, with more than $135 million in investments by the National Science Foundation (NSF) and the Corporation for National and Community Service (CNCS) to support and train CS teachers, who are the most critical ingredient to offering CS education in schools.
Accelerating and building on the knowledge base that NSF-supported programs and professional learning communities through their CS10k Initiative that led to the creation of more inclusive and accessible CS curriculum including Exploring Computer Science (ECS) and Advanced Placement (AP) CS Principles among others.
Involving even more governors, mayors, and education leaders to help boost CS, following the leadership of states like Washington and Arkansas, and more than 30 school districts that have already begun to expand CS opportunities.
Engaging CEOs, philanthropists, creative media, technology, and education professionals to deepen their CS commitments.
This initiative has the potential to change basic education. The common courses that all students take, math, history, science, and English will now be accompanied by computer science. This will revolutionize not only the CS courses but also courses of other disciplines due to the interdisciplinary nature of CS and the new fields of CS+X.
Our community has pushed for years for the integration of computer science in schools. Now that we have a National spotlight, it is important not only to keep up the enthusiasm and momentum as this initiative moves forward but also to think of the next steps. Where do we want to be as a community in five years? Ten years? With a young and growing field, there is no time to be idle. We need to continue to not only support the need for computer science education, but we need to increase our efforts in computer science education research to ensure that the multitude of students being introduced to computer science in K-12 and beyond are learning the right skills at the right time.