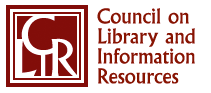 The Council on Library and Information Resources (CLIR) is seeking applicants for Postdoctoral Fellowships in Data Curation for the Sciences and Social Sciences.
The Data Curation Fellowships will provide recent Ph.D.s with professional development, education, and training opportunities in data Curation, particularly software curation, for the sciences and social sciences.
Through these fellowships, CLIR seeks to raise awareness and build capacity for sound data management practice throughout the academy. Each fellowship is a two-year appointment, with a commensurate salary, plus benefits, and yearly travel and research stipends.
Eligible applicants must have received a PhD after January 1, 2011 but before beginning the fellowship and be legally permitted to work in the US and/or Canada between 2016-2018.
While not all of the positions are computer science specific, many of them do require the fellows to have (or acquire) computing skills (programming, data management, etc.).
See the fellowship website for position descriptions and the online application.