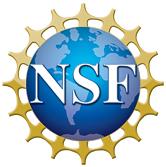 Yesterday, the National Science Foundation (NSF) Director France A. Córdova outlined President Obama's fiscal year (FY) 2016 budget request to Congress for NSF. The FY16 request calls for $7.7 billion for NSF, an increase of $379 million over FY15, which is an increase of 5.2 percent.
The budget request includes support for new approaches to research on sustainability, global climate, the food-energy-water nexus, cognitive science and neurosciences, and risk and resilience. It promotes advanced manufacturing research and clean energy activities and sustains investments in cybersecurity research. It also supports a range of investments in developing the science, technology, engineering and mathematics (STEM) workforce, including new efforts to broaden participation in STEM fields.
Cross-disciplinary activities for FY16 include priority investments to address issues of major scientific, national and societal importance:
Understanding the Brain, an increase of $37 million to a total $144 million in FY16, seeks to enable scientific understanding of the full complexity of the brain in action and in context.
Innovations at the Nexus of Food, Energy and Water Systems (INFEWS), $75 million, is an NSF-wide investment that aims to understand, design, and model the interconnected food, energy, and water system through an interdisciplinary research effort that incorporates all areas of science and engineering and addresses the natural, social, and human-built factors involved.
Risk and Resilience, $58 million, are investments that address the nation's need for resilience in response to disasters both natural and manmade through both core programs and focused activities.
NSF INCLUDES (Inclusion across the Nation of Communities of Learners that have been Underrepresented for Diversity in Engineering and Science), $15 million, aims to develop a scalable, national initiative to increase the preparation, participation, advancement, and potential contributions of those who have been traditionally underserved and/or underrepresented in the STEM enterprise. The agency's Broadening Participation programs increase by $26 million to a total of $787 million in FY16.
The Computer & Information Science & Engineering (CISE) Directorate budget request for FY16 is $954.4 million, an increase of $32.7 million from FY15.  More information on the CISE request will be in a future post.  For more information on the overall NSF budget, see the full FY 2016 Budget Request.