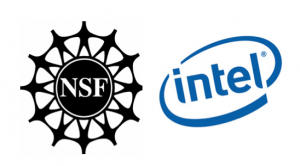 The National Science Foundation (NSF) Directorate for Computer Science and Engineering (CISE) in partnership with Intel announced a joint funding opportunity called Visual and Experiential Computing (VEC), aimed at fostering novel, transformative, and multidisciplinary approaches that promote research in VEC technologies.
The advancement of sensing technology, multi-camera and light field imaging systems, networks of sensors, advanced visual analytics and cloud computing will challenge the longstanding paradigms of capturing, creating, analyzing and utilizing visual information. Advances in VEC will enable capability, adaptability, scalability, and usability that will far exceed the simple information systems of today. VEC technology will transform the way people interact with visual information through, for example, the realization of new mobile and wearable devices and the emergence of autonomous machines and semantically aware spaces. VEC research will drive innovation and competition in many industrial sectors as well as enhance the quality of life for ordinary people.
If you are interested in this topic and are considering applying, CISE is hosting a webinar from 2:00pm to 3:00pm EST on Tuesday, December 16, 2014. It will cover the objectives of the VEC program, award types, and submission requirements. The webinar will conclude with a question and answer session.
Please register at here by 11:59pm EST on Monday, December 15, 2014.
For more information about this webinar, click here.
Please see the program solicitation for more information about VEC.