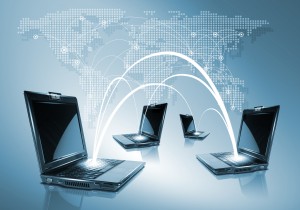 According to an article in CRN Magazine, the Los Alamos National Laboratory has decided to remove networking devices created by a Chinese manufacturer because of security concerns. Even though the parts have been removed, it may not be enough to stop attackers from stealing information. A security assessment focusing on sensitive networks prompted the U.S. government nuclear weapons laboratory to remove networking switches made by China-based H3C Technologies.
"There is definitely been plenty of proof that the Chinese use the supply chain to their advantage," said Avivah Litan, vice president and distinguished analyst at Stamford, Conn.-based Gartner. "If you have a high security environment and you are concerned about theft of intellectual capital, you would be wise not to use Chinese equipment."

Switches and routers are designed to direct network traffic. The devices can also collect logs and be coded to incorrectly send data to a centralized repository shedding details that an attacker can use to their advantage, said Jeff Vansickel, a senior consultant, information security and technology at Sudbury, Mass.-based SystemExperts Corp. The threat is a concern, especially for a sensitive government agency, but there is a greater risk that attackers will use other methods to gain access to sensitive systems.
Read the full article at: http://www.crn.com/news/security/240145679/los-alamos-to-rip-out-chinese-networking-gear-for-security-concerns.htm.