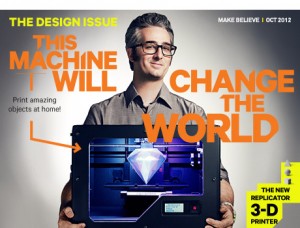 At last week's meeting of the Council of the Computing Community Consortium – held at Microsoft Research in Redmond WA – UC Berkeley's Eric Brewer gave an inspirational presentation about the ability of students to design and build "whole systems."
Simply looking at the slides can't possibly do justice to Eric's presentation – especially since Eric agreed to an informal discussion-oriented session.  But the slides are here.
The basic theme:  smartphones, 3D printers, Arduino, the "maker" culture, etc., are creating a revolution – a "gadget" and/or "whole system" revolution.  We in academia are behind the 8-ball, and we should catch up.  The result will be more and better students.
Eric described his own favorite project – an amazing (and amazingly beautiful) chandelier.
In addition to Eric's slides, check out Make magazine, and the October issue of Wired.
Additional related materials: