Microsoft is taking steps to position itself as a cutting-edge technology provider by offering services that can analyze big data.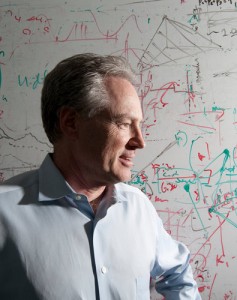 That type of technology is being developed by Microsoft Research, Microsoft's advanced research arm. In Monday's issue of the New York Times, CCC Council member, Eric Horvitz, who is a distinguished scientist and deputy managing director at Microsoft Research in Redmond, offered his perspective.
Since Horvitz joined Microsoft Research 20 years ago, his goal has been "to build predictive software that could continually get smarter." In the coming months, Horvitz will see that goal realized and shared with the public with the release of updated versions of Excel, which will be able to analyze "very large amounts of data," and Outlook, which will utilize his work within machine-learning to review email habits and suggest which messages users will want to read.
While the project he started working on 15 years ago is coming to fruition, Microsoft is searching for new ways to implement machine learning in businesses. Horvitz uses the technology to analyze thousands of variables to predict hospital patients' readmission risk and the likelihood of traffic jams.
Read the full article here.
(Contributed by Shar Steed, CRA Communications Specialist)