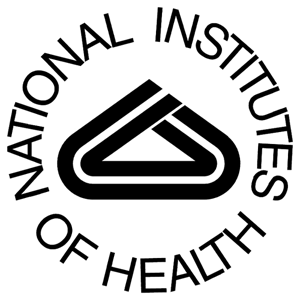 The Office of Behavioral and Social Sciences Research (OBSSR) within the National Institutes of Health (NIH) has issued a Request for Information (RFI) announcing its intent to establish a new Mobile Health Public-Private Partnership (mHealth PPP) that would "facilitate research and evidence collection to enable the appropriate use of wireless devices to improve health in both the domestic and global environment" through collaboration among government, academic, non-profit, philanthropic, and private sector organizations. In particular, the RFI seeks to identify organizations that could serve as managing partner and/or participants for the mHealth PPP.
According to the RFI (following the link):
An ideal managing partner entity in this venture would be able to convene stakeholders, establish and implement a governance structure, raise funds in support of the mHealth PPP's mission, provide project management, and to manage various operations of the mHealth PPP, such as contracts and grant making. Furthermore, the managing partner would be expected to explore potential partnership opportunities to extend and enhance the work of the mHealth PPP, including collaborations with other organizations and/or groups that could advance the mission of the mHealth PPP…

This mHealth PPP is expected to start in 2012, as a collaboration of stakeholders with the objective to support objective-driven projects carried out jointly by the mHealth PPP partners to accelerate the science of mHealth, generate information on the mHealth regulatory and payment landscapes, and create an infrastructure for supporting education and integration of stakeholders on mHealth opportunities and challenges. The mHealth PPP is an example of a PPP, which is a means to accomplish NIH's mission to improve the public health through bio-behavioral research in a faster, more economical, and more effective way by leveraging its resources in synergy with those of public and private partners. PPPs benefit academia by increasing access to resources for research and training while extending the application of findings more directly into improvements in health. PPPs benefit industry by increasing the knowledge base and facilitating access to thought leaders and policy-makers in the setting of a scientific exchange of information and collaboration. Most critically, PPPs benefit patients and the public by accelerating the expansion of a robust body of basic, translational and applied science to support regulatory decision-making, thereby facilitating the development of safe and effective interventions and preventive strategies.  When the partnership includes expertise in public health, mHealth PPPs can also increase the access to new interventions and preventive strategies. OBSSR intends to contribute subject matter expertise and staff time, provide access to scientific infrastructure at NIH, and serve in a leadership role by spearheading the development of this mHealth PPP. The contributions of other partners can include monetary support, in-kind contributions of expertise, time, tools data sets, access to patient populations, and so on.

Interested parties should specifically address the mobile technology and health/research expertise they possess and the ways in which this expertise would support the mission of the mHealth PPP. In addition, some organizations may have additional expertise that may be valuable to the venture, such as project management, fundraising, and advisory capabilities; as noted below, these too should be precisely specified.

Entities responding to this RFI are requested to specify whether they are interested in the role of managing partner or member and to submit the following information:

Description of the entity's scientific interests and expertise in areas applicable to research in developing, testing, studying, and facilitating mHealth;

Areas of scientific expertise of staff, and how any missing expertise required for this mHealth PPP might be obtained;

Suggestions for ways and means by which this mHealth PPP might operate, including perception of roadblocks, identification of additional potential partners,  and how public and private sector participation can be managed;

Prior experience, if any, with mHealth or other PPP-type activities or collaborative development;

Suggested PPP governance structure and policy framework;

Scope and range of PPP activities anticipated;

Fundraising experience and suggested strategies for a sustainable mHealth PPP;

Infrastructure available for oversight of finances, grants and contracts administration, and donor relations;

Communications capabilities;

Community outreach capabilities;

Clinical trials, bioinformatics, information technology (IT) and technical expertise related to mHealth and/or PPPs; and

Experience in intellectual property management, technology transfer, business development, and the oversight of/participation in pre-competitive activities.
Responses — to include the notice number ("NOT-OD-12-151") in the subject line, along with the name of the institution/site, the point of contact, and complete contact information — should be emailed to mHealth.PPP@mail.nih.gov by Monday, October 5, 2012.
For more details, check out the complete RFI.
(Contributed by Erwin Gianchandani, CCC Director)