Over the past year, we have blogged extensively in this space about the promise of "big data" — noting the enormous volume and heterogeneity of data, as well as the velocity of its generation, across nearly all areas of science, engineering, and society.

Now, California-based enterprise storage and data management company NetApp has produced an infographic describing big data at the 2012 Summer Olympics, noting the sheer volume of data expected to be generated by social networks, connected devices, and broadcast companies throughout the world. NetApp notes "the figures are staggering," with over 60 gigabytes of information expected to flow across British Telecom's networks every second — the equivalent of all of Wikipedia every five seconds. Check out the impressive infographic following the link…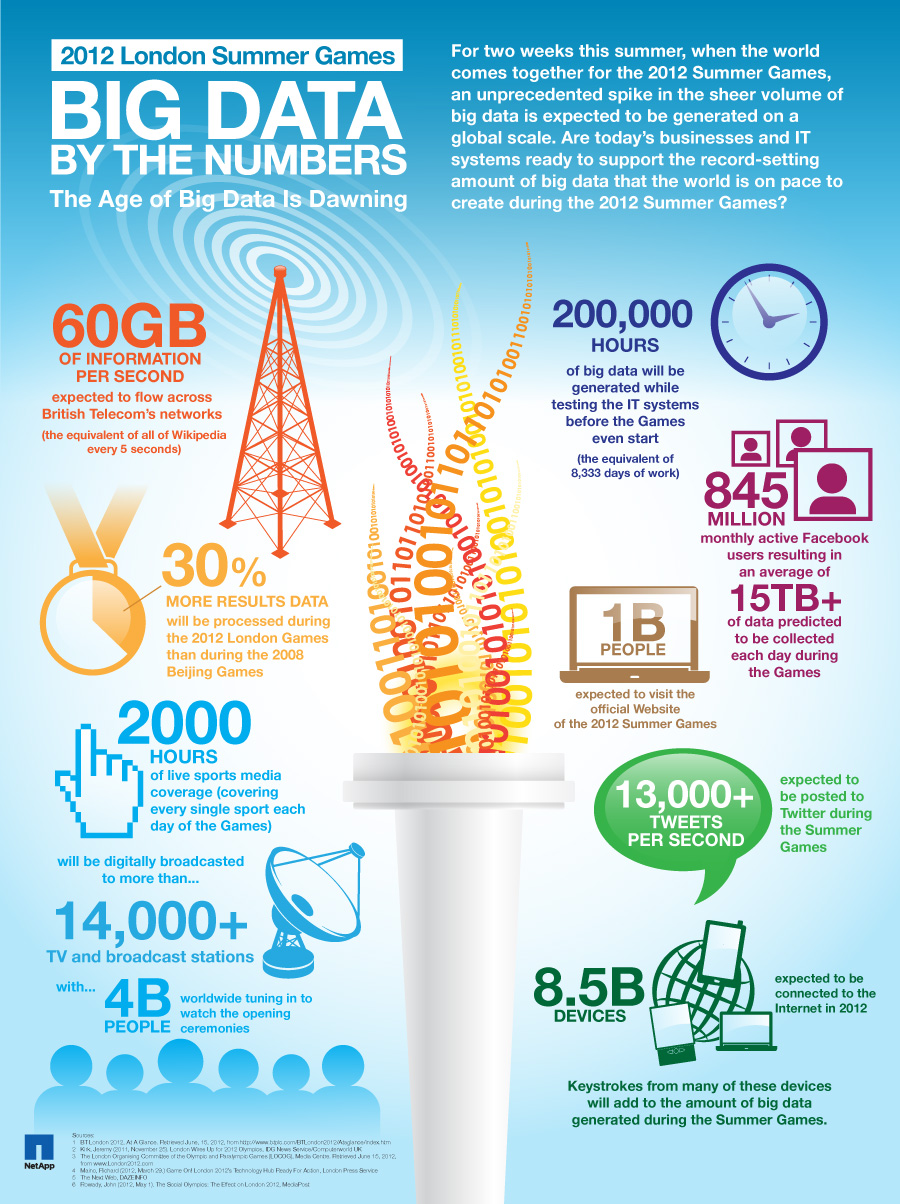 The Science Behind the Games
And while we're on the subject of the 30th Olympiad, it's worth noting how technology is also front and center in helping athletes maximize their performances, judges review and score the efforts, and broadcasters bring all the action to our television sets. For instance, in the video below, NBC Learn features the work of Georgia Tech electrical and computer engineering professor Linda Milor, who is integrating remote sensors, cameras, lasers, computers, and very accurate clocks to measure timed events in swimming and track and field down to one millisecond.
(Contributed by Kenneth Hines, CCC Program Associate)