(This post has been updated; please scroll down for the latest.)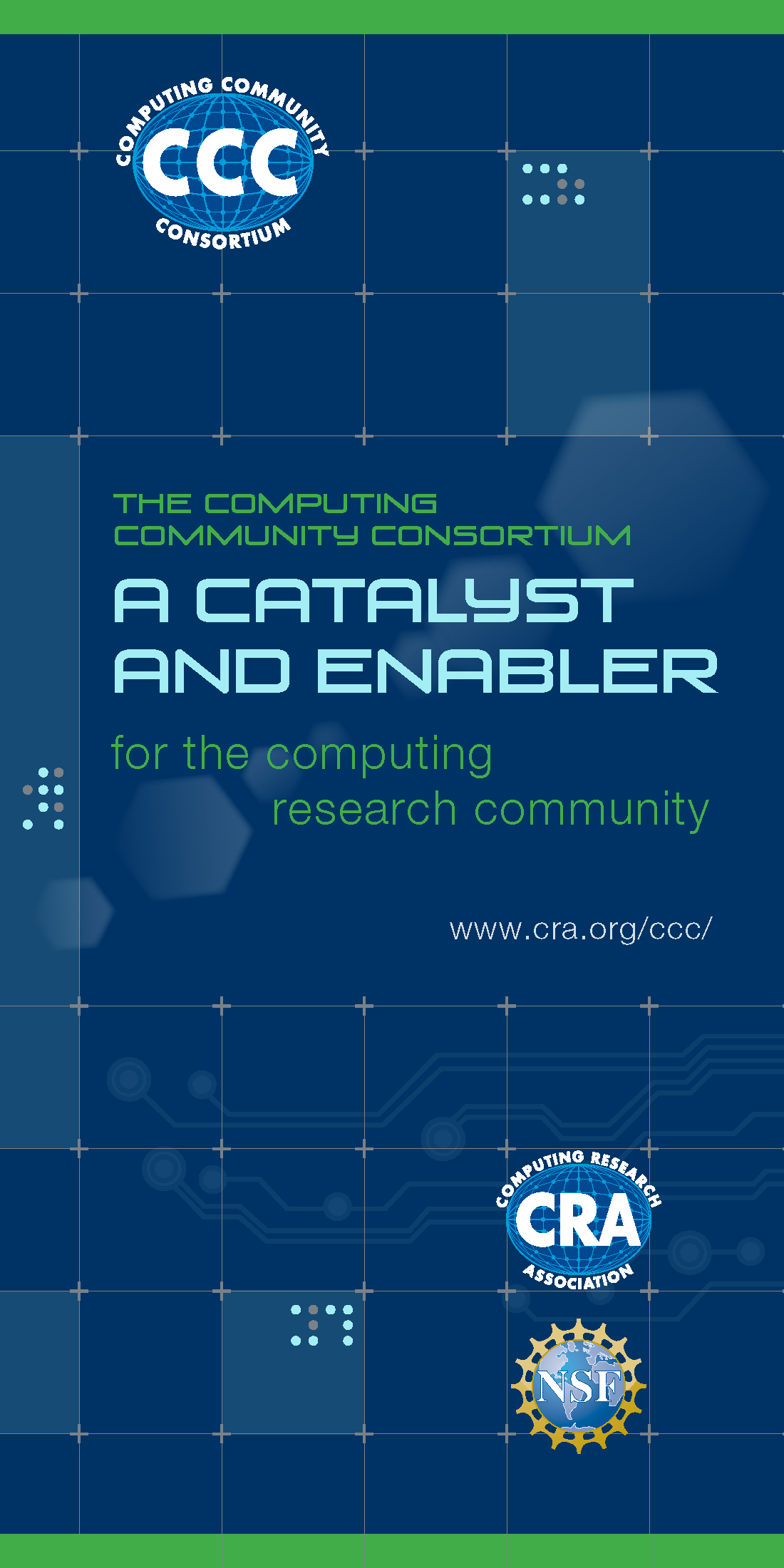 For those of you who have been regulars of the CCC Blog since the early days (back in late 2008), thanks for continuing to click on to us.
For the rest of you — we've seen a surge in traffic in the last year, so many of you are new subscribers/readers — we thought we would take a moment to provide some background about the Computing Community Consortium (CCC). In particular, at the Computing Research Association's (CRA) biennial Snowbird Conference this week, the CCC is rolling out a new brochure that summarizes its brief history, key goals, and primary activities (following the link):
Please take just five minutes to review the brochure (click on the image above) and forward it on to your colleagues. And if you are interested in getting involved in any of the activities listed, or if you have ideas for new and related opportunities, please e-mail me!
***Updated Tuesday, Aug. 7th at 12:35pm EDT: We're also making available a short video presentation about the CCC:
(Contributed by Erwin Gianchandani, CCC Director)