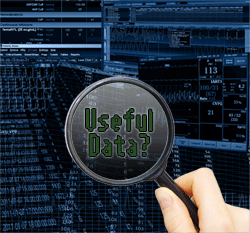 Organizers of the second annual symposium on Meaningful Use of Complex Medical Data (MUCMD) — to be held in Los Angeles in mid-August — have announced a call for participation. The symposium seeks to bring together computer scientists, systems engineers, clinicians, and others "to explore the opportunities and challenges introduced by the growing abundance of digital data captured during the delivery of clinical care."
From the call for participation:
Every day hospitals and clinics around the world collect data from tens of thousands of practical therapeutic experiments in electronic health care records (EHRs), and the collective experience recorded in this data has potential to revolutionize the delivery of care, drive new medical discoveries, improve patient outcomes, and optimize practices within large health care organizations [more after the jump].

The Meaningful Use of Complex Medical Data (MUCMD) [is] an NIH sponsored symposium… The program includes invited talks, peer-reviewed poster presentations, panels, break-out sessions, and ample time for thoughtful discussion and robust debate. Topics include privacy preserving storage architectures, machine learning for clinical data, real-time decision support, health behavior tracking, monetization, and turning clinical data into actionable information. Additionally, MUCMD will sponsor a hack-a-thon with real clinical from over 50,000 patient episodes and a data competition hosted by Kaggle.

MUCMD will be hosted at the Children's Hospital LA campus in Los Angeles [on] August 10-12…
Applications to attend and abstract submissions are now being accepted through the symposium website. For additional information, send email to info@mucmd.org.
And remember to check out the Computing Community Consortium's (CCC) smart health webpage, including a white paper describing key challenges at the intersection of computing and healthcare.
(Contributed by Erwin Gianchandani, CCC Director)