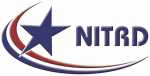 The National Coordination Office (NCO) for the Networking and Information Technology Research and Development (NITRD) Program — the Federal program that provides a framework and mechanisms for coordination among 15 Federal agencies collectively investing over $4 billion annually in networking and information technology research and development — has announced plans to hold the third in a series of workshops to bring together experts from academia and industry to help "create and implement a plan to facilitate research, development, experimentation, and testing by researchers to explore innovative spectrum-sharing technologies, including those that are secure and resilient." The workshop will take place on July 24, 2012, in Boulder, Colorado.
According to the announcement (following the link):
The Presidential Memorandum on Unleashing the Wireless Broadband Revolution, released on June 28, 2010, directed the federal agencies to create and implement a plan that "facilitates research, development, experimentation, and testing by researchers to explore innovative spectrum-sharing technologies."

The [NITRD Wireless Spectrum Research and Development (WSRD) Senior Steering Group (SSG)] has held two workshops that addressed the challenge defined in that Presidential Memorandum and which included input from the academic and industry sectors. During WSRD's first Workshop held at Boulder, CO, on July 26, 2011, the participants indicated that a national-level testing environment is critical for validating spectrum sharing technology under realistic conditions; they also emphasized the value of a spectrum sharing testing environment for a diversity of users. At a second workshop, held in Berkeley, CA, in January, 2012, key concepts and criteria were established for spectrum sharing test and evaluation capabilities.

This third workshop will build on the progress we have made by identifying realistic projects whose implementation will significantly support the plan to meet the Presidential Memorandum's goals. This workshop will gather diverse, knowledgeable, and forward thinking stakeholders to advise us on this important step forward.
The workshop furthers the goals of the WSRD SSG, which was formed "to coordinate spectrum-related research and development activities across the Federal government." Its activities have included developing an inventory of recently completed and/or ongoing wireless spectrum R&D projects; completing a gap analysis of that inventory; consulting with academic and private sector researchers to confirm this analysis; and developing recommendations for future research needs. For complete details of the WSRD SSG's activities, check out its website.
To attend the July 24th workshop in Boulder, register here. Agenda and webcast details are expected to be posted here just prior to the workshop.
(Contributed by Erwin Gianchandani, CCC Director)