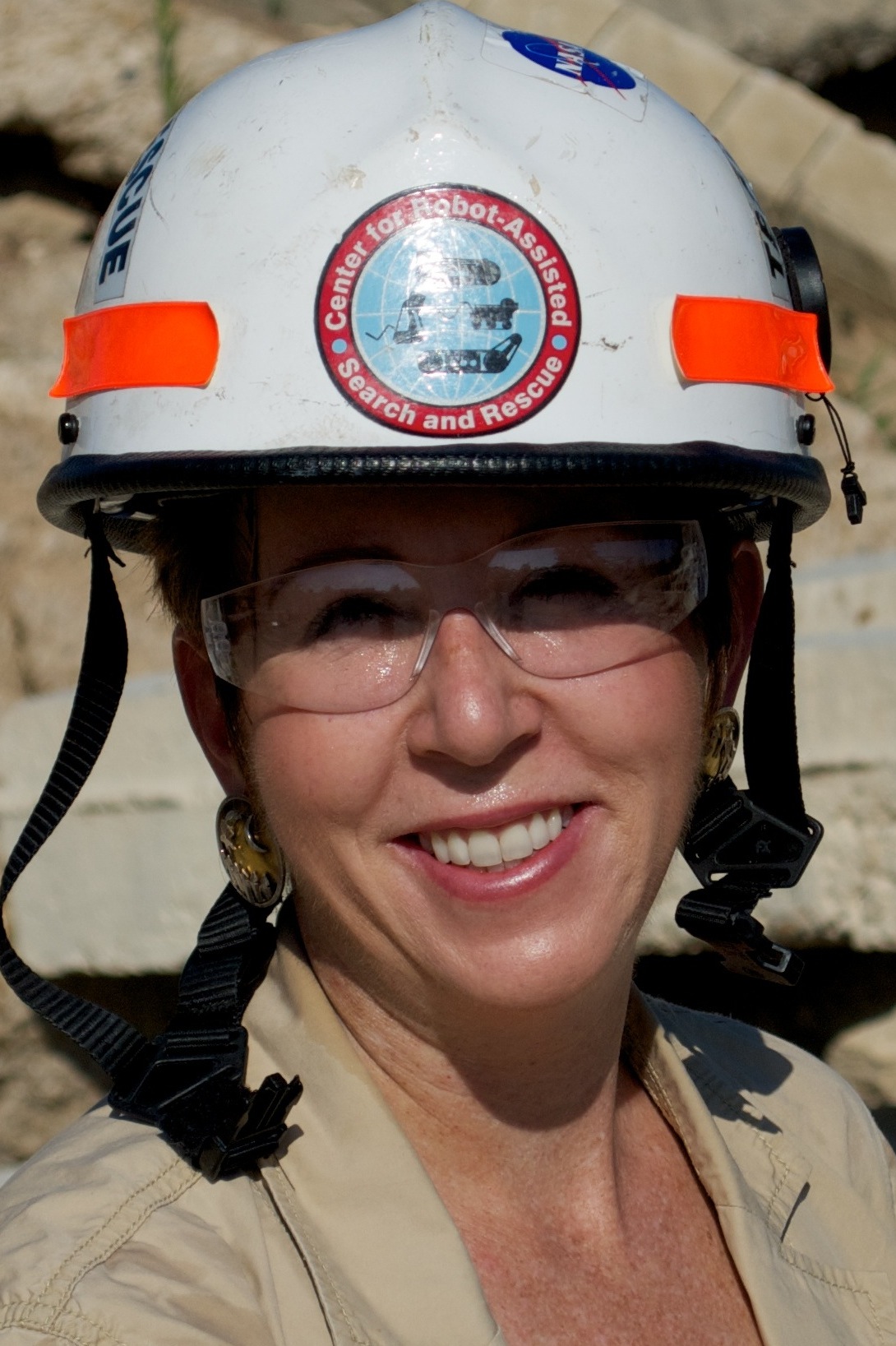 The following is a special contribution to this blog from Robin Murphy, Raytheon Professor of Computer Science and Engineering and director of the Center for Robot-Assisted Search and Rescue at Texas A&M University. Back in April, Robin co-organized a visioning workshop about the role of computing in disaster management (including preparedness, prevention, response, and recovery). Here Robin summarizes the workshop, as well as the final report — Computing for Disasters: A Report from the Community Workshop — that the Computing Community Consortium (CCC) is releasing today.
What would it take to reach a point when the unimaginable could be predicted, handled, and coordinated so that it no longer constituted an emergency? What would it take to reach a point when there were no stories about ongoing human suffering, impact on GDPs, and environmental devastation following a disaster? What would it take to reach a point when schoolchildren learned about science at the same time that they learned how to prepare for a hurricane or earthquake?
It would take computing.
Over the last few months, Trevor Darrell and I have had the privilege of co-chairing a Workshop on Computing for Disaster Management, jointly sponsored by the National Science Foundation (NSF) and Computing Community Consortium (CCC), and synthesizing the findings into a summary report that the CCC is releasing today [more after the jump].