(This post has been updated; scroll down for the latest.)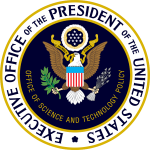 At a White House event Thursday morning, the Administration will formally announce new steps to expand and improve access to next-generation broadband technologies and applications — including the launch of US Ignite, a new public-private partnership spanning more than 100 members that will seek to bring together computing researchers, software and application developers, broadband carriers, and broadband users so that they can take advantage of ultra-high-speed, programmable broadband networks.

The US Ignite partnership is being largely convened by the National Science Foundation (NSF), with the support of other Federal agencies, industry, non-profits, and local communities. Its key mission will be to leverage NSF's investments in foundational research and network infrastructure — notably the Global Environment for Network Innovations (GENI) Project — to catalyze "60 advanced, next-generation applications capable of operating on gigabit broadband networks" over the next five years in six areas of national priority — education and workforce development, advanced manufacturing, health, transportation, public safety, and clean energy.
As Farnam Jahanian, Assistant Director for NSF's directorate for Computer and Information Science and Engineering, noted on a press call moments ago (following the link):
"With the launch of US Ignite, NSF is leveraging its $40 million investment to date in GENI — the Global Environment for Network Innovations.

"In a nutshell, GENI is a programmable virtual laboratory, or testbed, for Internet-scale networking experimentation. This platform catalyzes discoveries and innovations in cybersecurity, wireless networking, software-defined networks, and cloud computing… just to name a few areas.

"More than 60 universities and 300 researchers across the country have been involved in designing and developing the GENI testbed since its inception.

"We believe that we are at an inflection point today. GENI lays the technical foundation for US Ignite. Using GENI, US Ignite will be able to stitch together high-speed broadband resources … to create a national testbed across university campuses and cities."
There are four elements that will form the core of the initial US Ignite launch:
NSF will announce 10 EAGER (EArly-concept Grants for Exploratory Research) awards totaling approximately $3 million that "exemplify the types of applications and services possible on advanced networks." These awards will span several strategic areas, including advanced manufacturing, education, smart health, and emergency response.
NSF will post a Dear Colleague Letter that will encourage the research and education communities to develop novel applications 

[update below]

"that take advantage of ultra-fast, programmable, next-generation Internets and [that] have the potential for significant societal impact."
NSF will commit significant funding toward expanding GENI's footprint by integrating "university campuses that have GENI technology with research backbone networks, and broadband cities across the U.S., enabling a virtual laboratory for experimentation at the national scale."
NSF, together with the Mozilla Foundation, will announce an open innovation competition with $500,000 in prizes available over three rounds. The contest will "invite designers, developers, university students, entrepreneurs and others across America to brainstorm and prototype next-generation, open-source applications and services on future networks."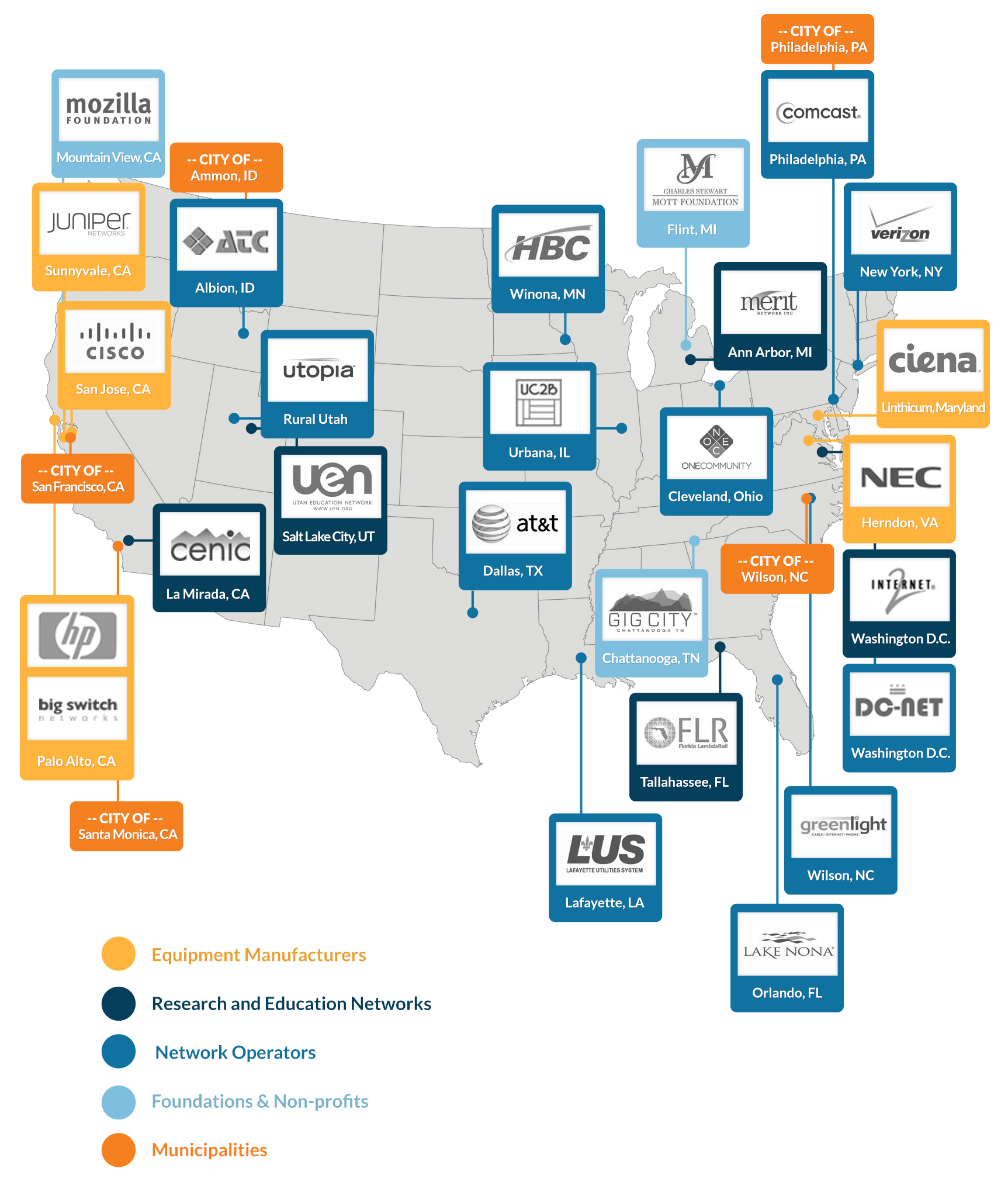 At Thursday morning's announcement — to be streamed live on the White House website beginning at 9am EDT — the Administration will feature videos illustrating the promise of US Ignite:
In addition to the US Ignite rollout, the President will sign an Executive Order on Thursday to streamline the approval process for broadband Internet networks built on Federal property and roads.
For more details, check out the press release and a fact sheet issued by the White House earlier this afternoon.
And stay tuned — we'll have live coverage of Thursday's event right here.
***
Updated Wednesday, June 13th at 3:30pm EDT: NSF has now posted the Dear Colleague Letter:
The NSF Global Environment for Network Innovations (GENI) program is now in its 5th year. At this stage, the focus has moved from developing and prototyping GENI to using it. About 30 science and engineering experiments are now deployed on GENI. (For a listing of GENI EAGER awards, see http://www.nsf.gov/funding/pgm_summ.jsp?pims_id=501055&org=CNS&from=home.)

While GENI will continue to provide a national research and education resource for networking scientists and engineers for years to come, NSF intends to further extend its usefulness through the US Ignite Initiative by encouraging the research community to develop novel, public sector applications that take advantage of ultra-fast software-defined networks and which have potential for significant societal impact.

The primary goal of the US Ignite is to break a fundamental deadlock: there is insufficient investment in gigabit applications that can take advantage of advanced network infrastructure because such infrastructure is rare and dispersed. And conversely, there is a lack of broad availability of advanced broadband infrastructure for open experimentation and innovation because there are few advanced applications and services to justify it. US Ignite intends to break this deadlock by providing incentives for imagining, prototyping, and developing public sector gigabit applications and by leveraging and extending this network testbed across US campuses and cities.

At this point in the process, NSF is accepting EAGER proposals or supplemental funding requests that are consistent with the guidance given in this letter and in the NSF Grant Proposal Guide and/or the NSF Award & Administration Guide. NSF is currently emphasizing the development of public sector gigabit applications in areas of national priority — advanced manufacturing, clean energy and transportation, cyber learning, health IT, and public safety/emergency preparedness. The expectation is that within a year or so, these applications could showcase new possibilities for gigabit networks.

Prior to submitting an EAGER proposal or supplemental funding request, however, a two-page summary must be submitted by email to usignite@nsf.gov. The summary should 1) identify which area of national priority the application will contribute to; 2) the scientific and engineering motivation for the proposed effort; 3) the novelty and benefits that might accrue if the application or service were to be deployed; and 4) the members of the team that will work together to show results at some level of scale and within the scope of some set of anchor institutions, campuses and/or cities. EAGER proposals or supplemental funding requests for US Ignite that do not contain the required predated email summary and a response from the NSF US Ignite team will be returned without review…
See the full letter here.
***
Updated Wednesday, June 13th at 4:15pm EDT: NSF is out with a press release further describing the US Ignite initiative:
The National Science Foundation (NSF) announced that it will serve as the lead federal agency for a White House Initiative called US Ignite, which aims to realize the potential of fast, open, next-generation networks.

US Ignite will expand on investments in the NSF-funded Global Environment for Networking Innovation (GENI) project which lays the technical groundwork for this initiative.

"NSF is proud to be the lead agency in US Ignite," said Subra Suresh, director of the National Science Foundation. "NSF has a proven legacy in funding the fundamental research that leads to technological advancements that spur economic development. As a result, NSF is uniquely positioned to attract our country's best creative thinkers and researchers to build, test and explore the potential of next-generation networks."

Using GENI as the thread, US Ignite will stitch together high-speed broadband resources to create a testbed across universities and cities throughout the United States at a national scale. GENI is a fast, programmable "virtual laboratory" that enables university researchers to experiment on so-called future internets.

"We've laid the groundwork for this national testbed by enabling foundational research by more than 300 researchers and 60 universities across the country to develop and prototype GENI," said Farnam Jahanian, assistant director of NSF's Directorate for Computer Information Science and Engineering. "Now, NSF will encourage the next steps for research on GENI. Experiments at-scale will transform cybersecurity, network performance, and cloud computing research, and will jumpstart applications, which have the potential for profound societal and economic impacts."
The press release highlights several of the EAGERs that are being issued:
(Contributed by Erwin Gianchandani, CCC Director)