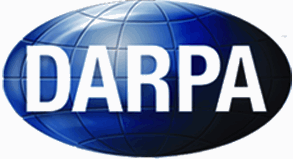 A number of news outlets have begun covering Plan X, a new five-year, $110 million cyberwarfare research program that the Defense Advanced Research Projects Agency (DARPA) expects to launch this summer. According to The Washington Post, which broke the news earlier this week:
The Pentagon is turning to the private sector, universities and even computer-game companies as part of an ambitious effort to develop technologies to improve its cyberwarfare capabilities, launch effective attacks and withstand the likely retaliation.

The previously unreported effort, which its authors have dubbed Plan X, marks a new phase in the nation's fledgling military operations in cyberspace, which have focused more on protecting the Defense Department's computer systems than on disrupting or destroying those of enemies.

Plan X is a project of the Defense Advanced Research Projects Agency, a Pentagon division that focuses on experimental efforts and has a key role in harnessing computing power to help the military wage war more effectively.

"If they can do it, it's a really big deal," said Herbert S. Lin, a cybersecurity expert with the National Research Council of the National Academies. "If they achieve it, they're talking about being able to dominate the digital battlefield just like they do the traditional battlefield" [more following the link…].

Cyberwarfare conjures images of smoking servers, downed electrical systems and exploding industrial plants, but military officials say cyberweapons are unlikely to be used on their own. Instead, they would support conventional attacks, by blinding an enemy to an impending airstrike, for example, or disabling a foe's communications system during battle.

The five-year, $110 million research program will begin seeking proposals this summer. Among the goals will be the creation of an advanced map that details the entirety of cyberspace — a global domain that includes tens of billions of computers and other devices — and updates itself continuously. Such a map would help commanders identify targets and disable them using computer code delivered through the Internet or other means.

Another goal is the creation of a robust operating system capable of launching attacks and surviving counterattacks. Officials say this would be the cyberspace equivalent of an armored tank; they compare existing computer operating systems to sport-utility vehicles — well suited to peaceful highways but too vulnerable to work on battlefields.

The architects of Plan X also hope to develop systems that could give commanders the ability to carry out speed-of-light attacks and counterattacks using preplanned scenarios that do not involve human operators manually typing in code — a process considered much too slow.

Officials compare this to flying an airplane on autopilot along predetermined routes…

The shift in focus is significant, said officials from the Pentagon agency, known by the acronym DARPA. Cyber-operations are rooted in the shadowy world of intelligence-gathering and electronic-spying organizations such as the NSA.

Unlike espionage, military cyber­attacks would be aimed at achieving a physical effect — disrupting or shutting down a computer, for example — and probably would be carried out by the U.S. Cyber Command, the organization that was launched in 2010 next to the NSA at Fort Meade.

"Because the origins of cyberattack have been in the intelligence community, there's a tendency to believe that simply doing more of what they're doing will get us what we need," said Kaigham J. Gabriel, acting director of DARPA. "That's not the way we see it. There's a different speed, scale and range of capabilities that you need. No matter how much red you buy, it's not orange."

Plan X is part of a larger DARPA effort begun several years ago to create breakthrough offensive and defensive cyber-­capabilities.

With a cyber budget of $1.54 billion from 2013 to 2017, the agency will focus increasingly on cyber-offense to meet military needs, officials say…

A digital battlefield map, as DARPA envisions it, would plot nodes on the Internet, drawing from a variety of sources and changing as cyberspace changes.

"In a split microsecond you could have a completely different flow of information and set of nodes," Gabriel said. "The challenge and the opportunity is to create a capability where you're always getting a rapid, high-order look of what the Internet looks like — of what the cyberspace looks like at any one point in time."

The ideal map would show network connections, analyze how much capacity a particular route has for carrying a cyberweapon and suggest alternative routes according to traffic flows, among other things.

The goal would be a visual representation of cyberspace that could help commanders make decisions on what to attack and how, while seeing any attacks coming from an enemy.

Achieving this will require an enormous amount of upfront intelligence work, experts say…

Plan X also envisions the development of technology that enables a commander to plan, launch and control cyberattacks.

A commander wanting to hit a computer that controls a target — a strategically important drawbridge in enemy territory, for example — should be able to predict and quantify battle damage while considering the timing or other constraints on a possible attack, said Dan Roelker, Plan X program manager.

Cyberwar experts worry about unintended consequences of attacks that might damage the flow of electricity to civilian homes or hospitals. A targeting system also should allow operators to stop a strike or reroute it before it damages systems that are not targeted — a fail-safe mechanism that experts say would be very difficult to engineer.

DARPA will not prescribe what should be represented on the digital map…
Read the full article as it originally appeared here.
And stay tuned — we'll have more details about Plan X in this space just as soon as they become available.
(Contributed by Erwin Gianchandani, CCC Director)