At last week's meeting of the Advisory Committee (AC) for the National Science Foundation's (NSF) Directorate for Computer and Information Science and Engineering (CISE), Computer and Network Systems (CNS) Division Director Keith Marzullo delivered a presentation summarizing the Foundation's research infrastructure programs, notably the Foundation-wide Major Research Infrastructure (MRI) program and CISE-specific Computing Research Infrastructure (CRI) program. Marzullo's talk, and the ensuing discussion, served to illustrate that both initiatives constitute great opportunities for the CISE research community.
According to the solicitations:
The Major Research Instrumentation Program (MRI) serves to increase access to shared scientific and engineering instruments for research and research training in our Nation's institutions of higher education, museums, science centers, and not-for-profit organizations… To accomplish these goals, the MRI program assists with the acquisition or development of shared research instrumentation that is, in general, too costly and/or not appropriate for support through other NSF programs.

The CISE Computing Research Infrastructure (CRI) program drives discovery and learning in the computing disciplines by supporting the creation, enhancement and operation of world-class computing research infrastructure. Further, through the CRI program CISE seeks to ensure that individuals from a diverse range of academic institutions, including minority-serving and predominantly undergraduate institutions, have access to such infrastructure. The CRI program supports two classes of awards: Institutional Infrastructure (II) and Community Infrastructure (CI).
Marzullo's slide deck — available after the jump — emphasizes key attributes of the MRI and CRI solicitations, provides some sample instrument types for the CISE community that would fall within the scope of these two programs, and highlights exemplar funded projects…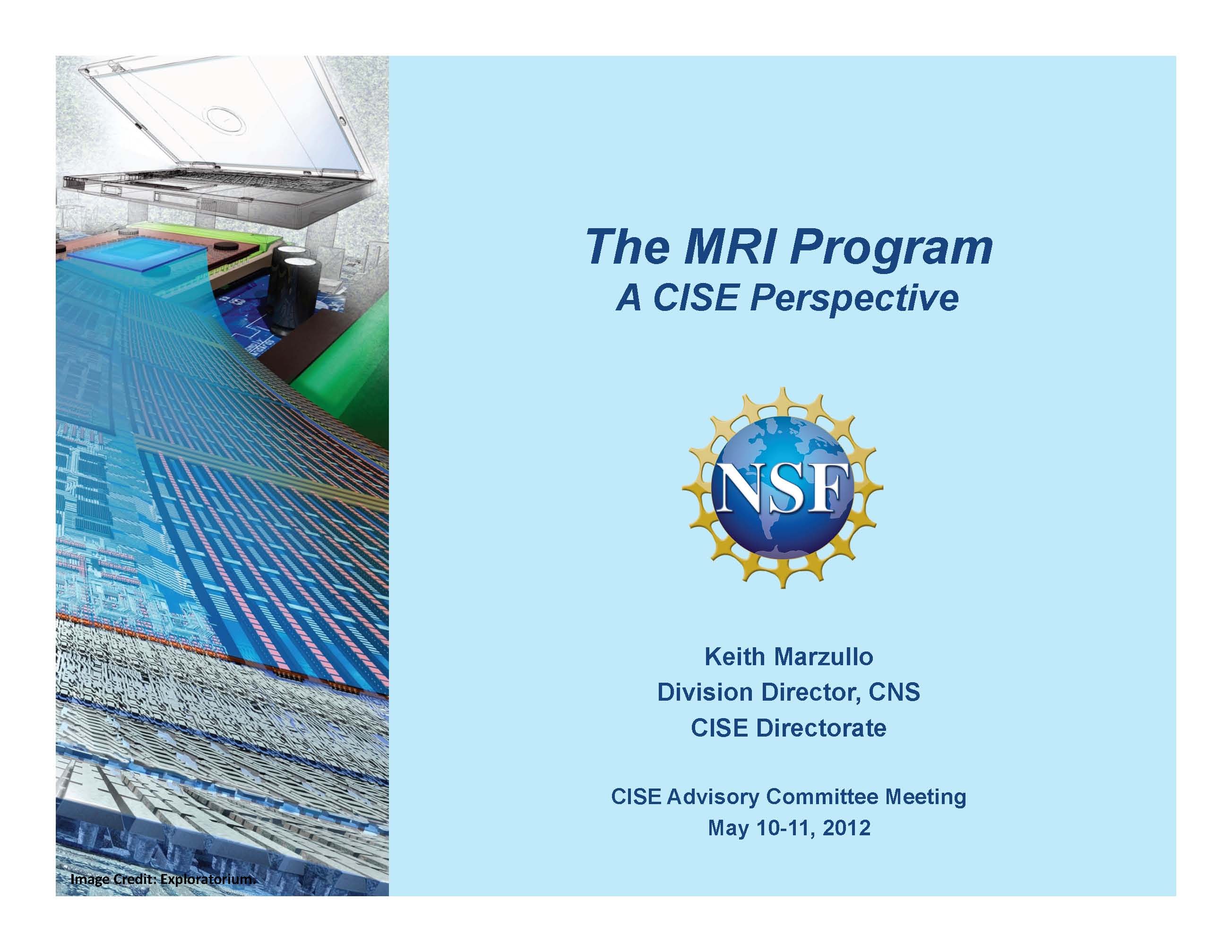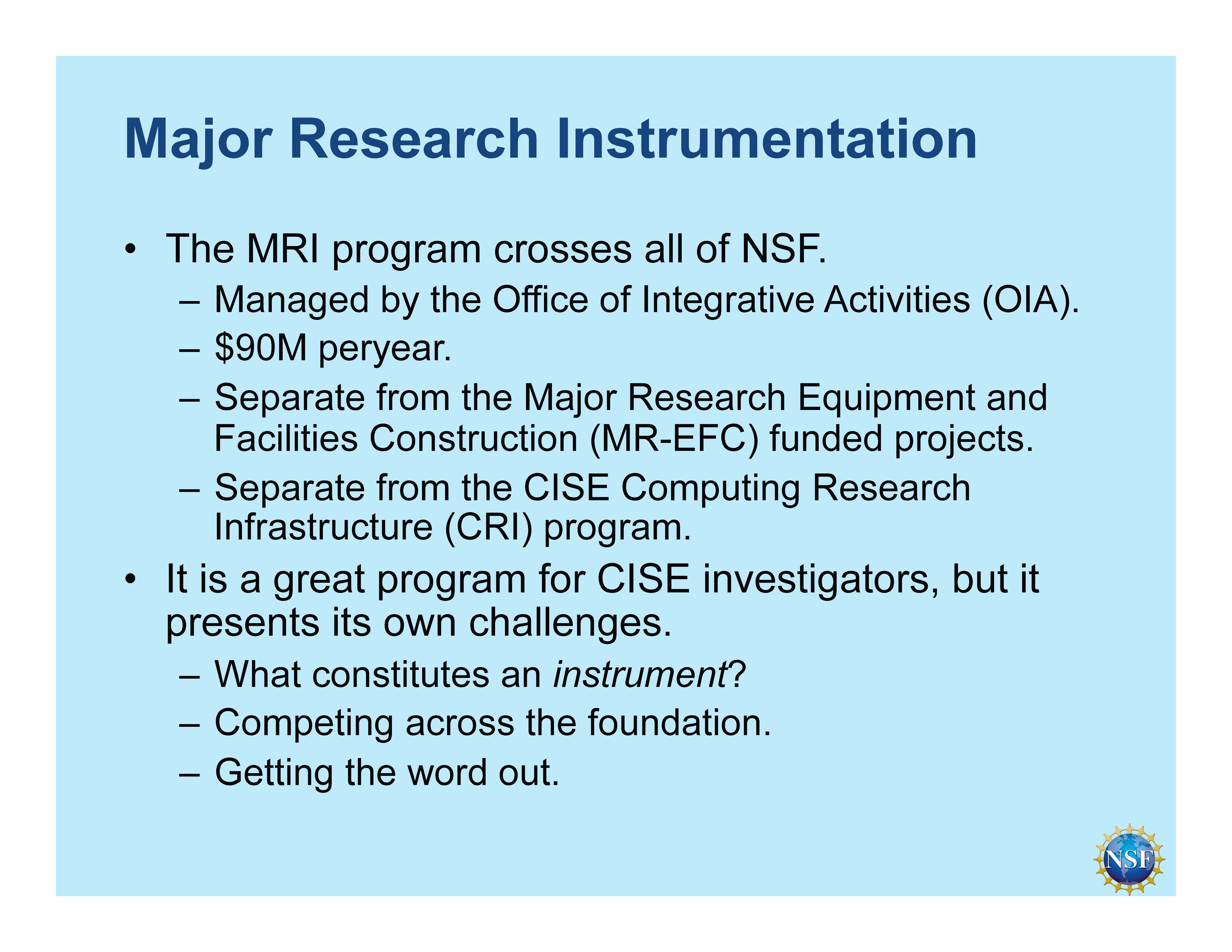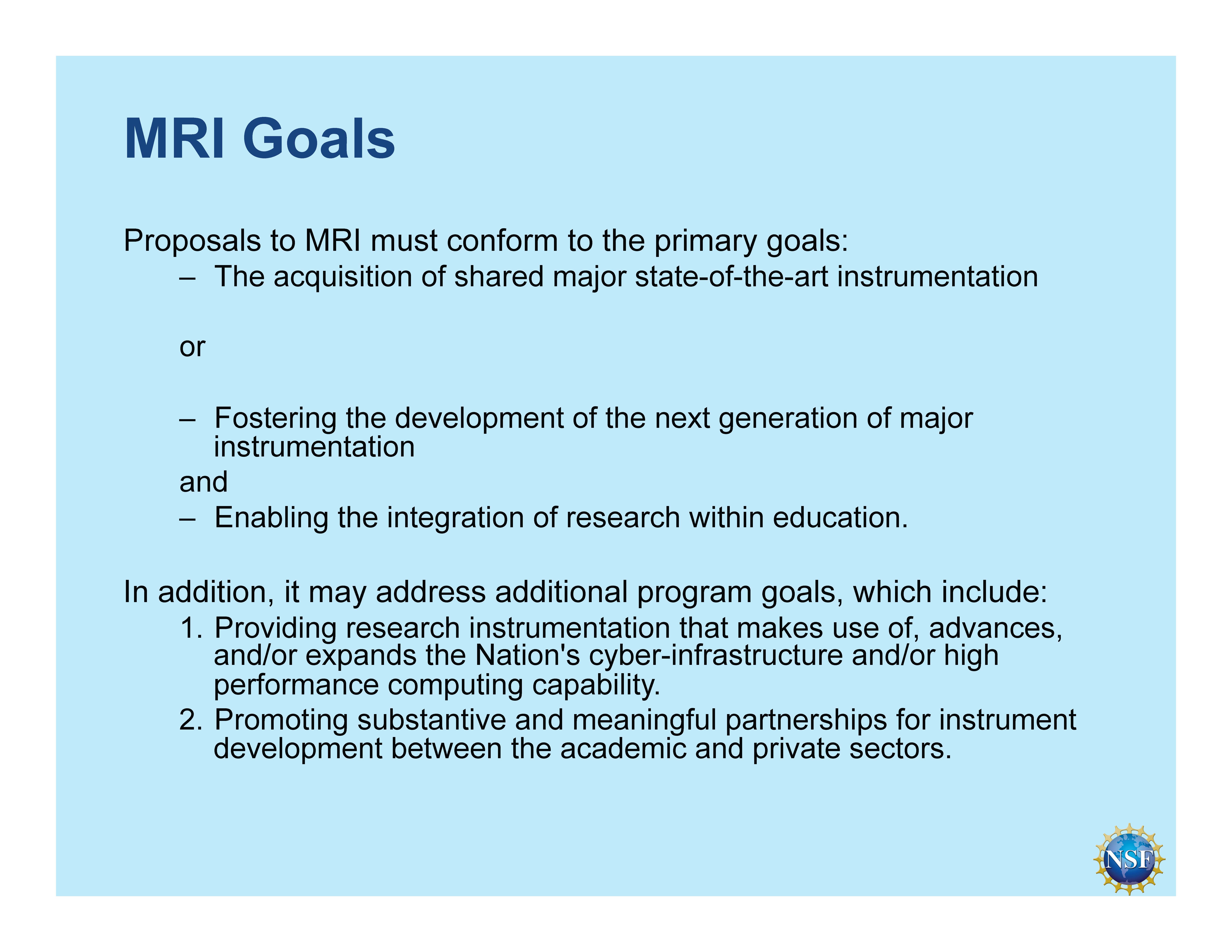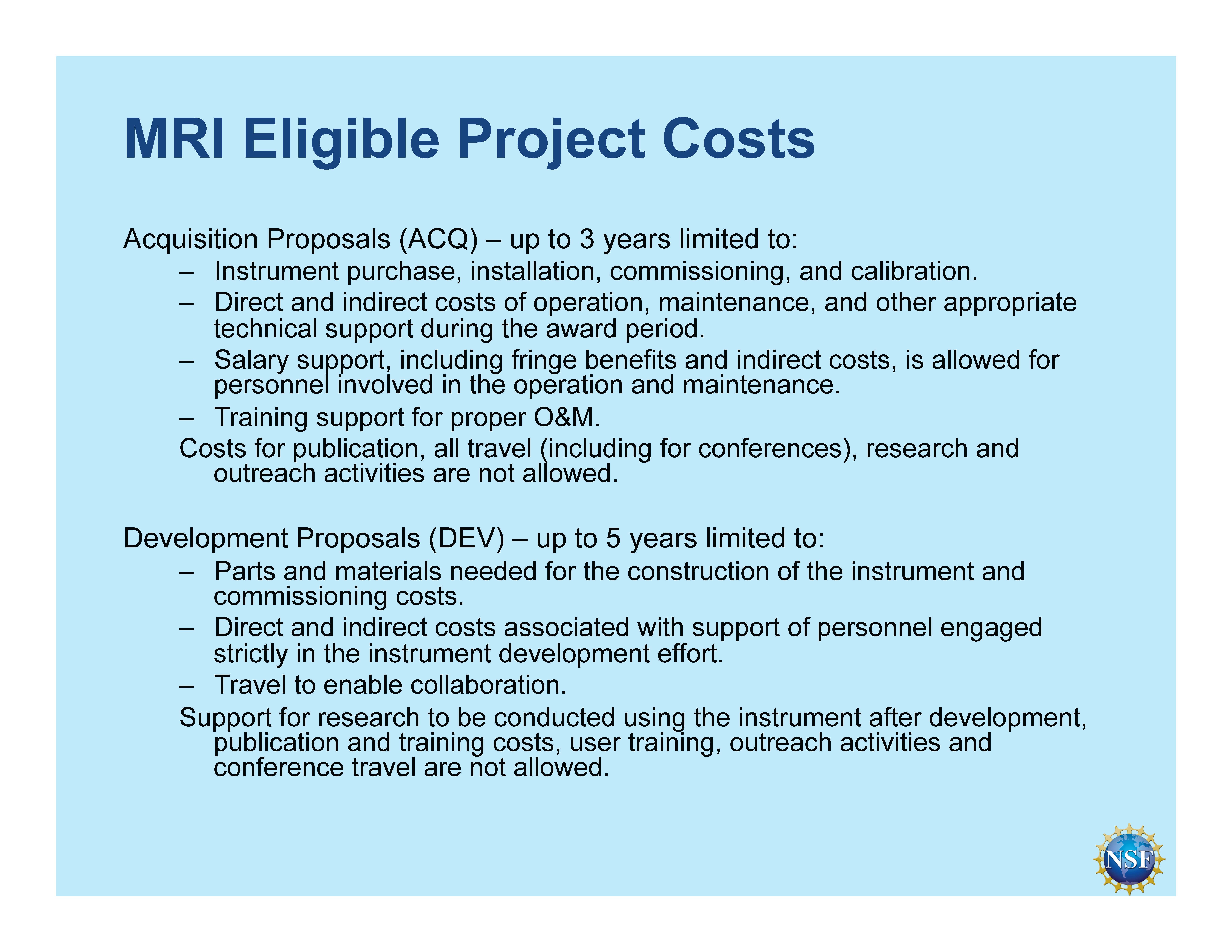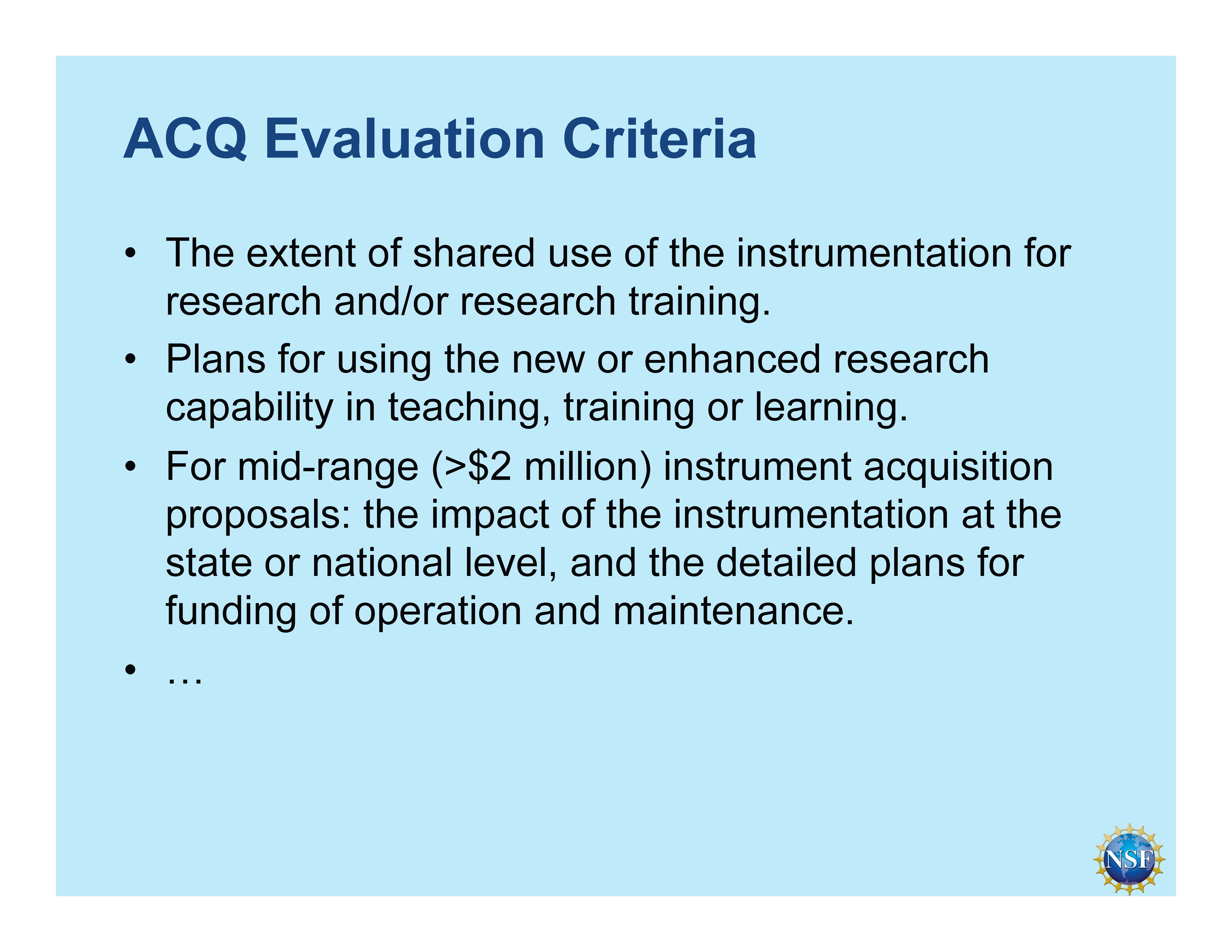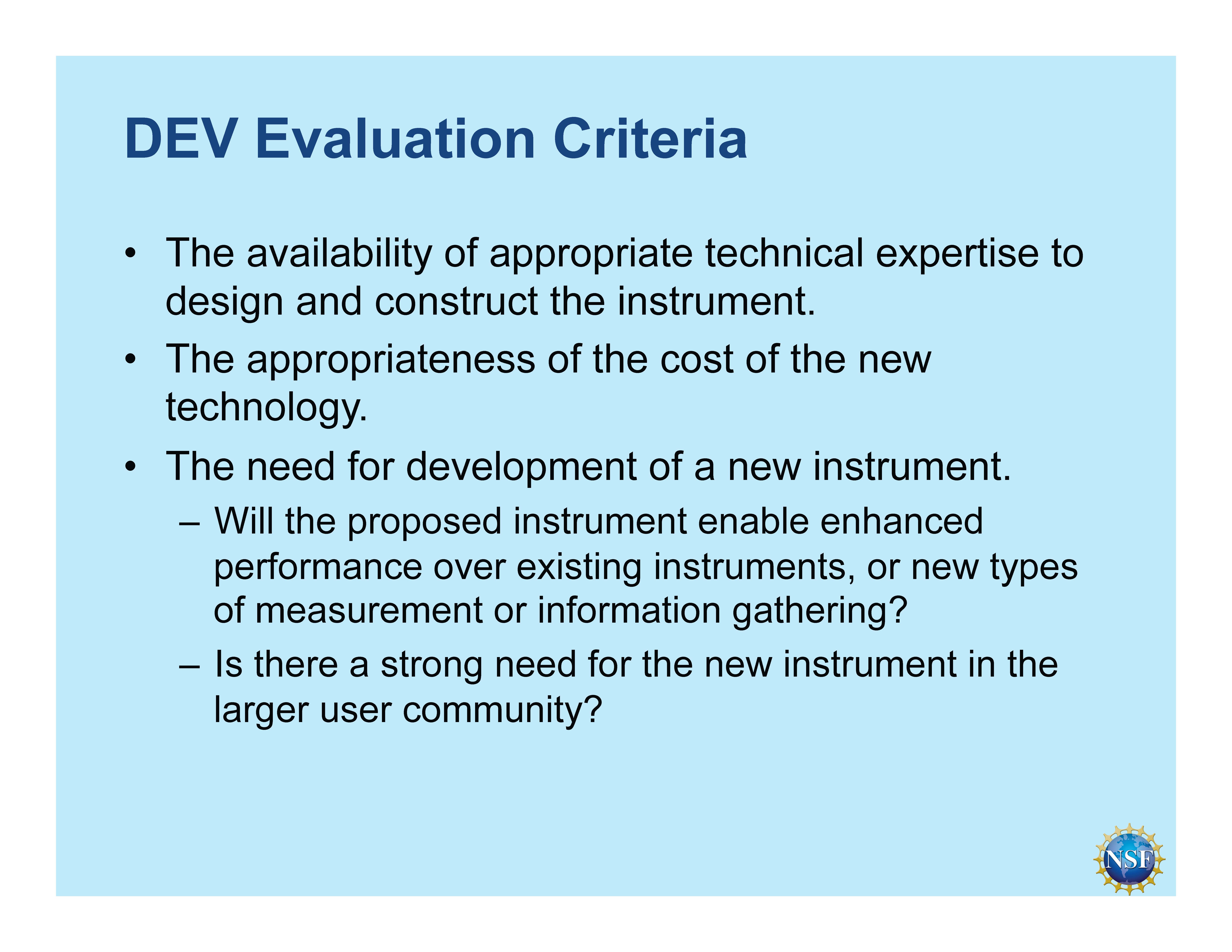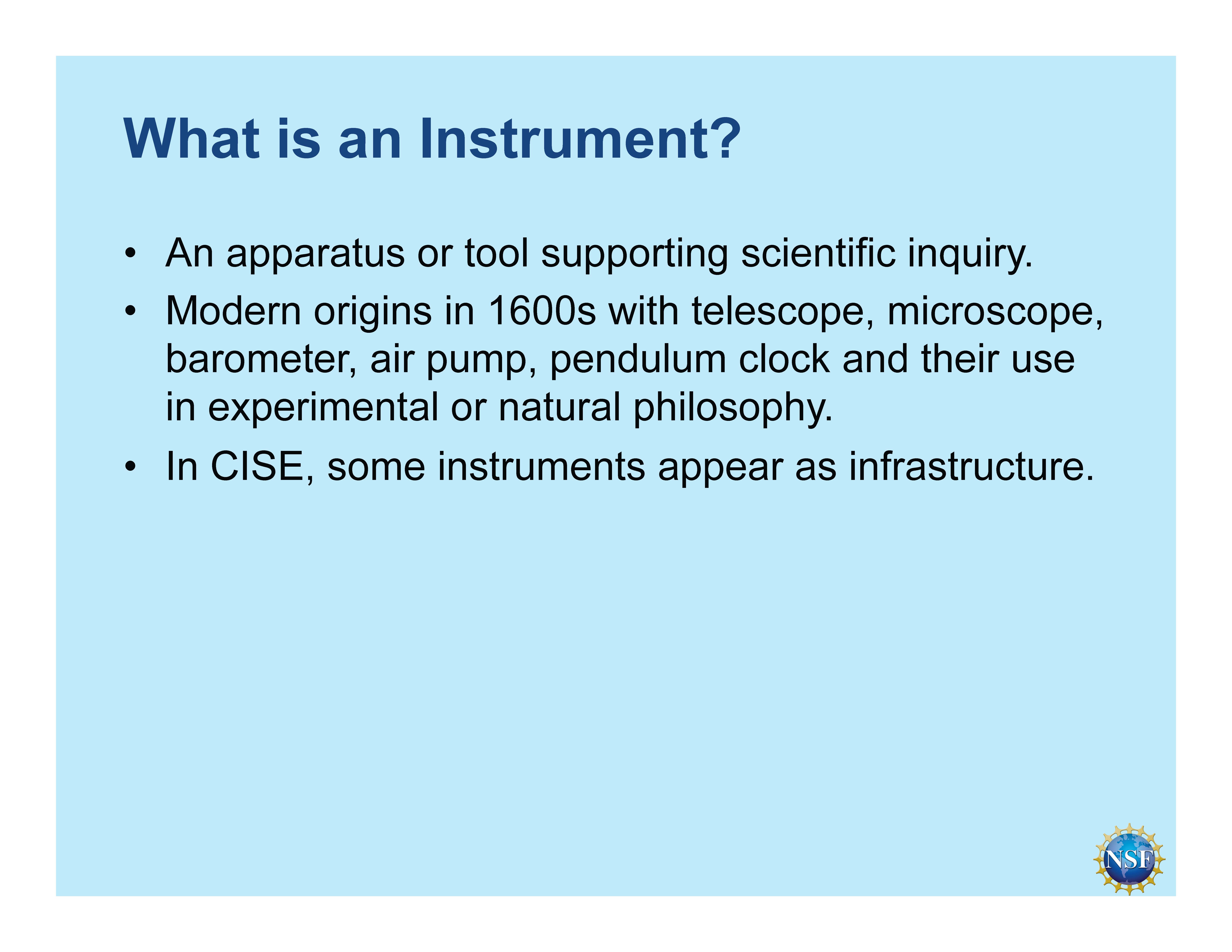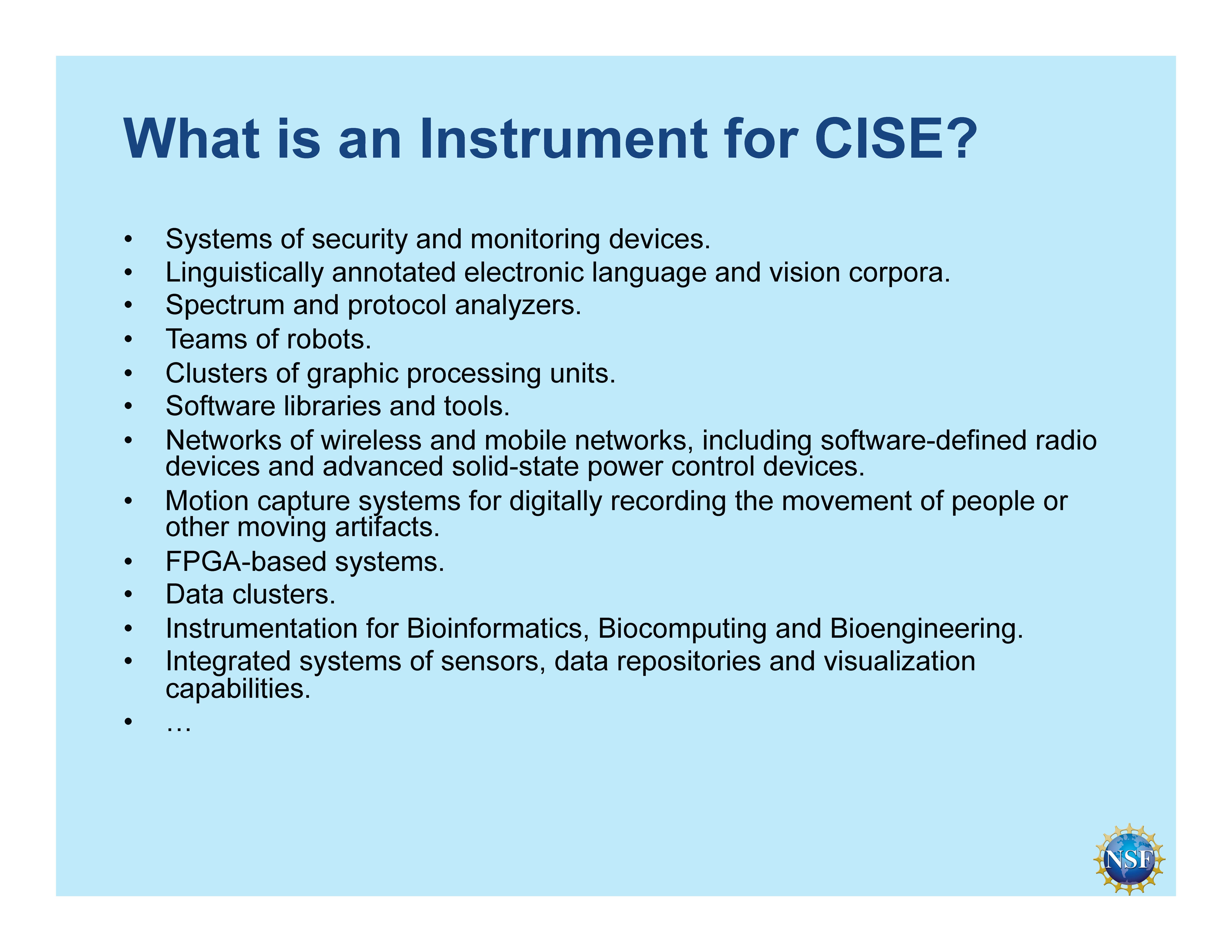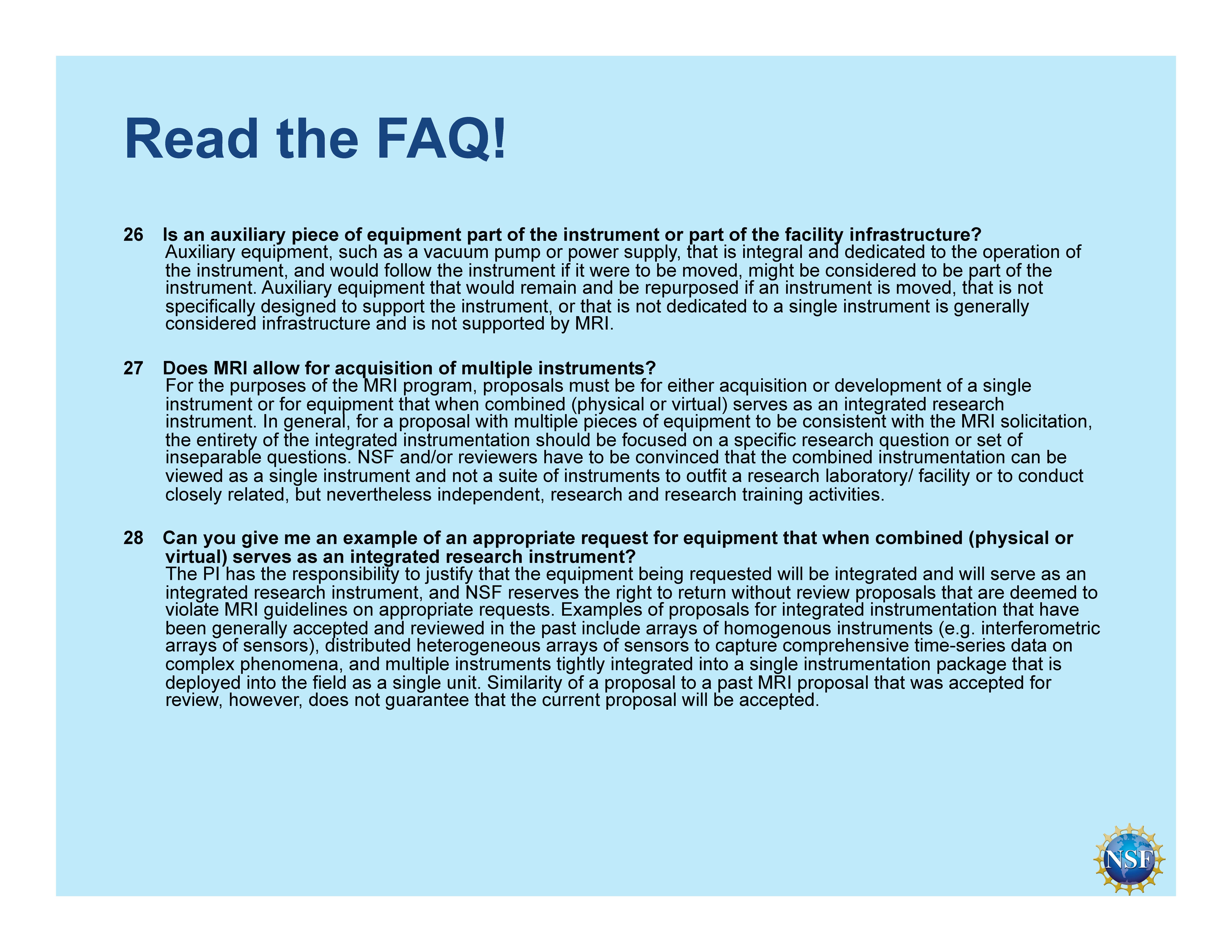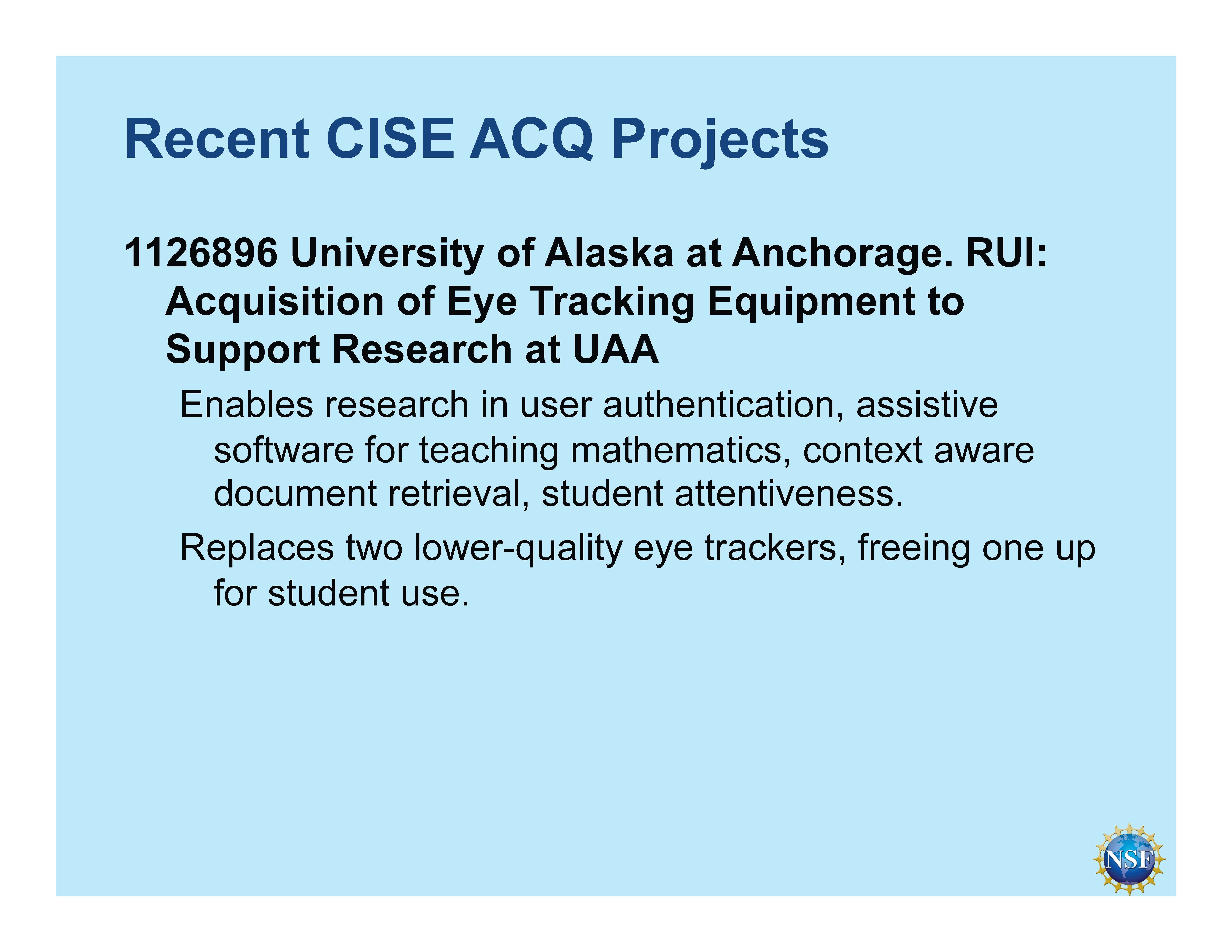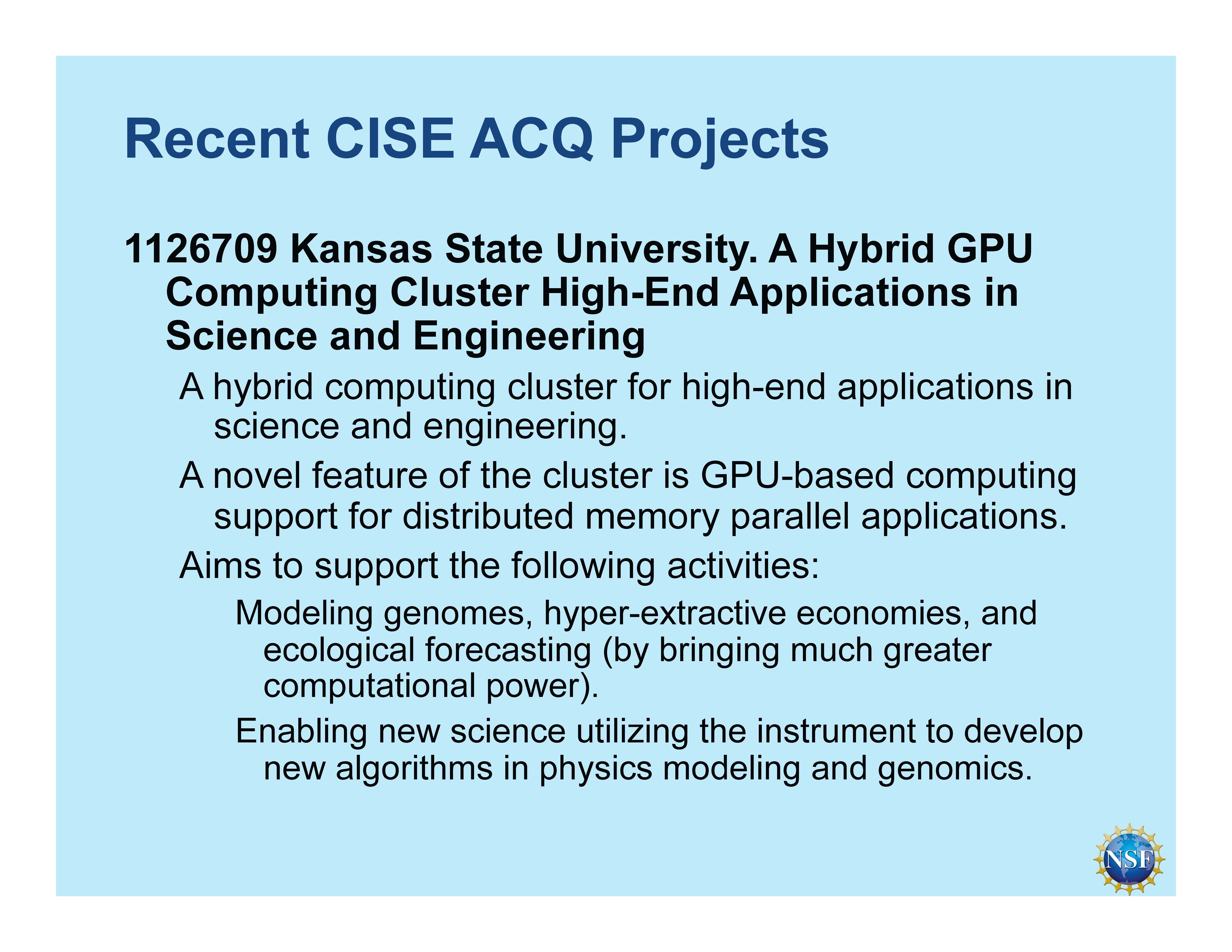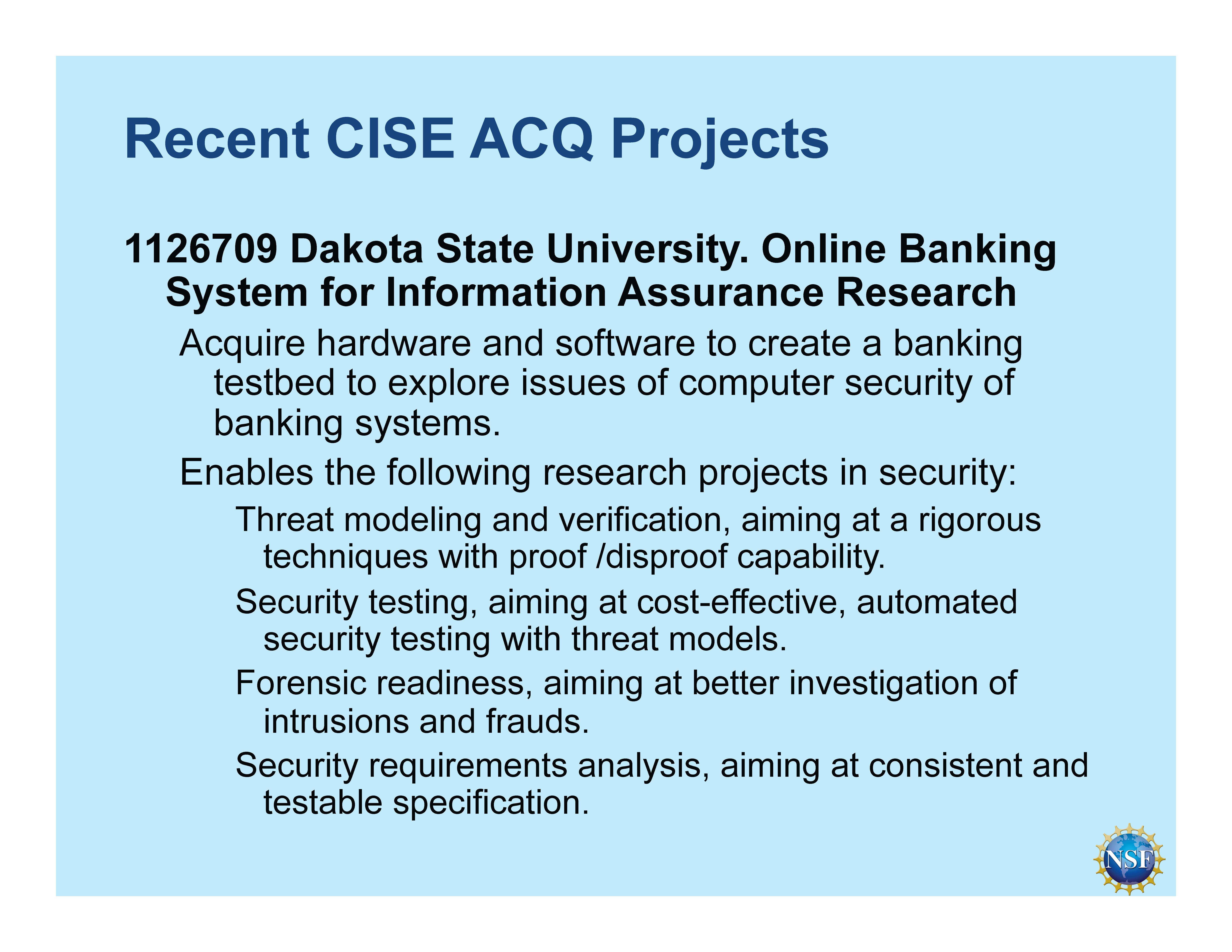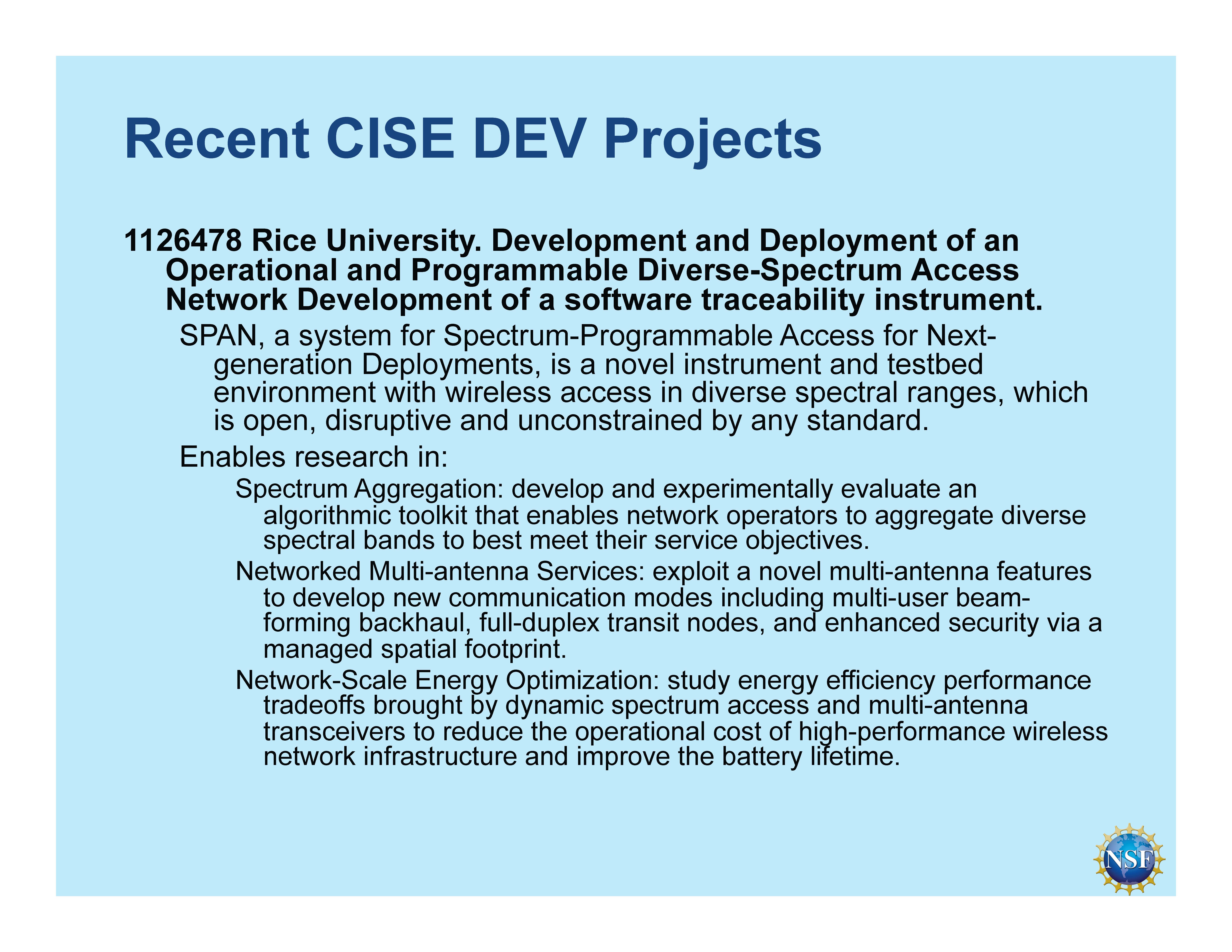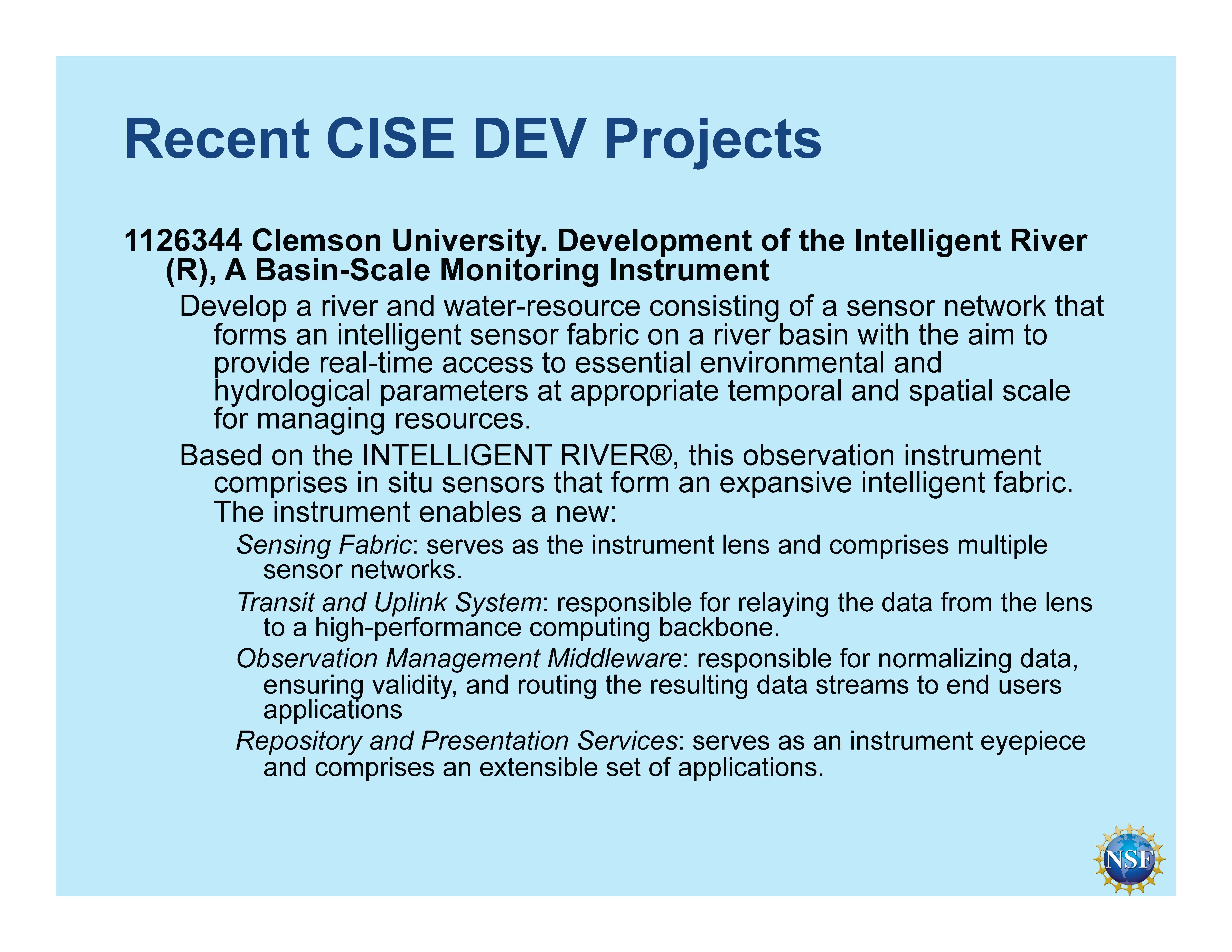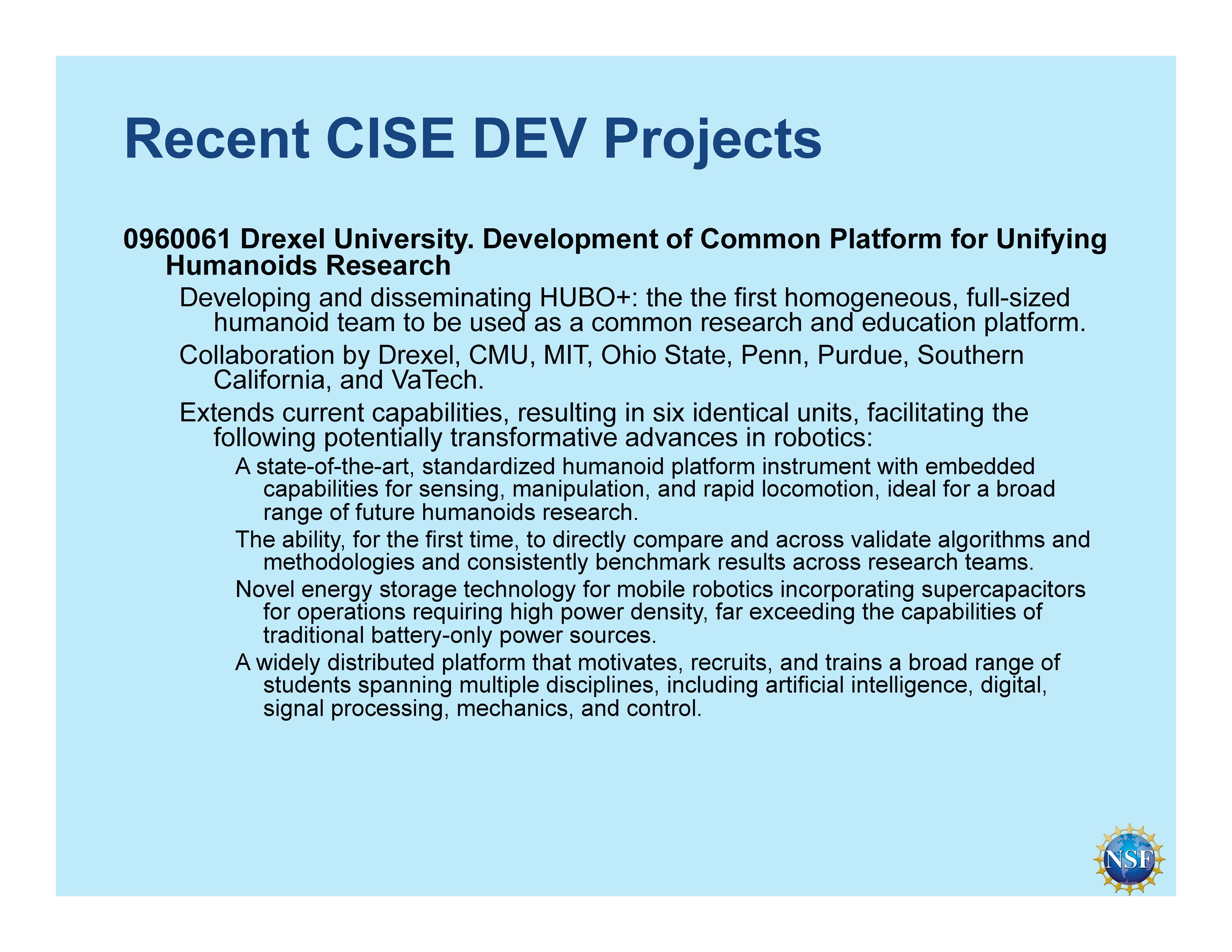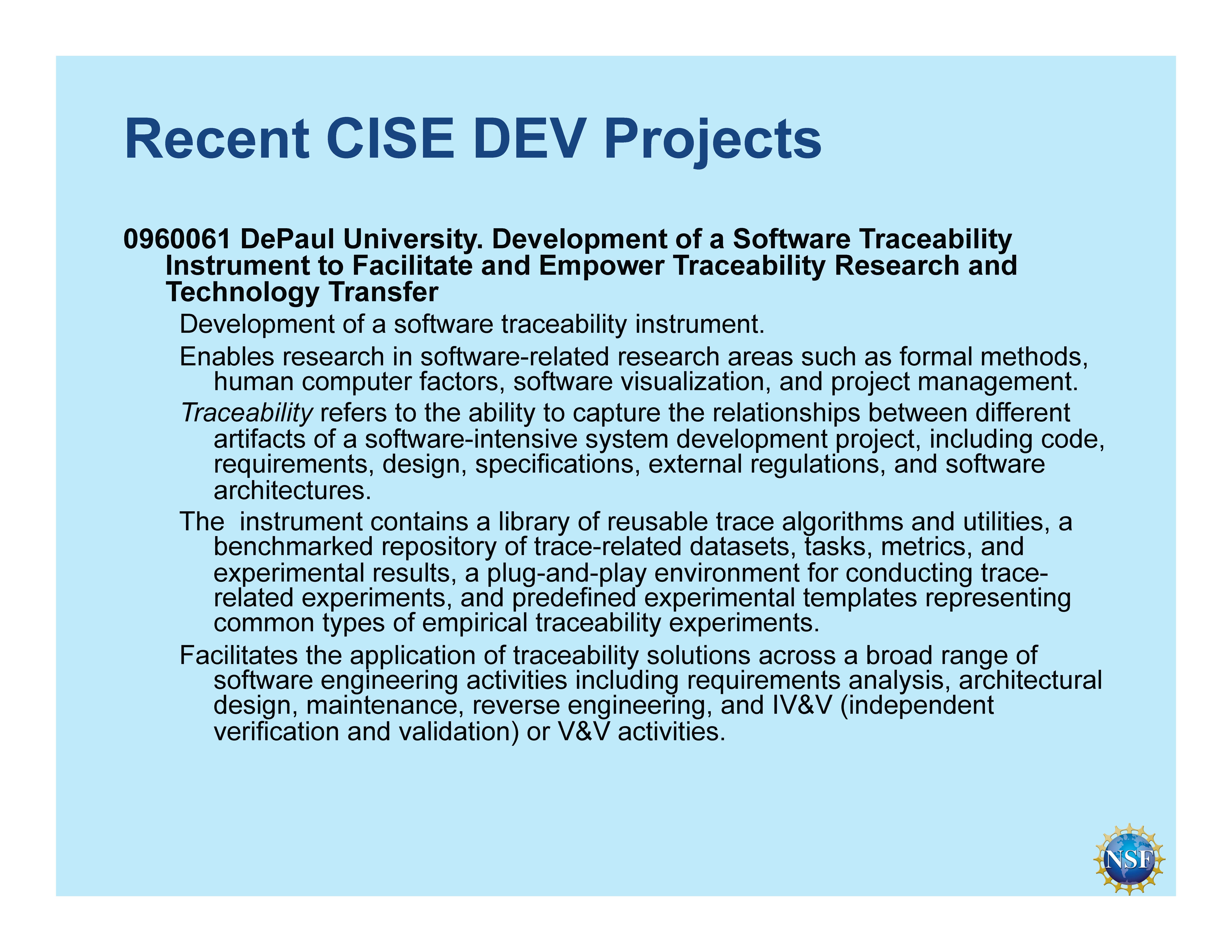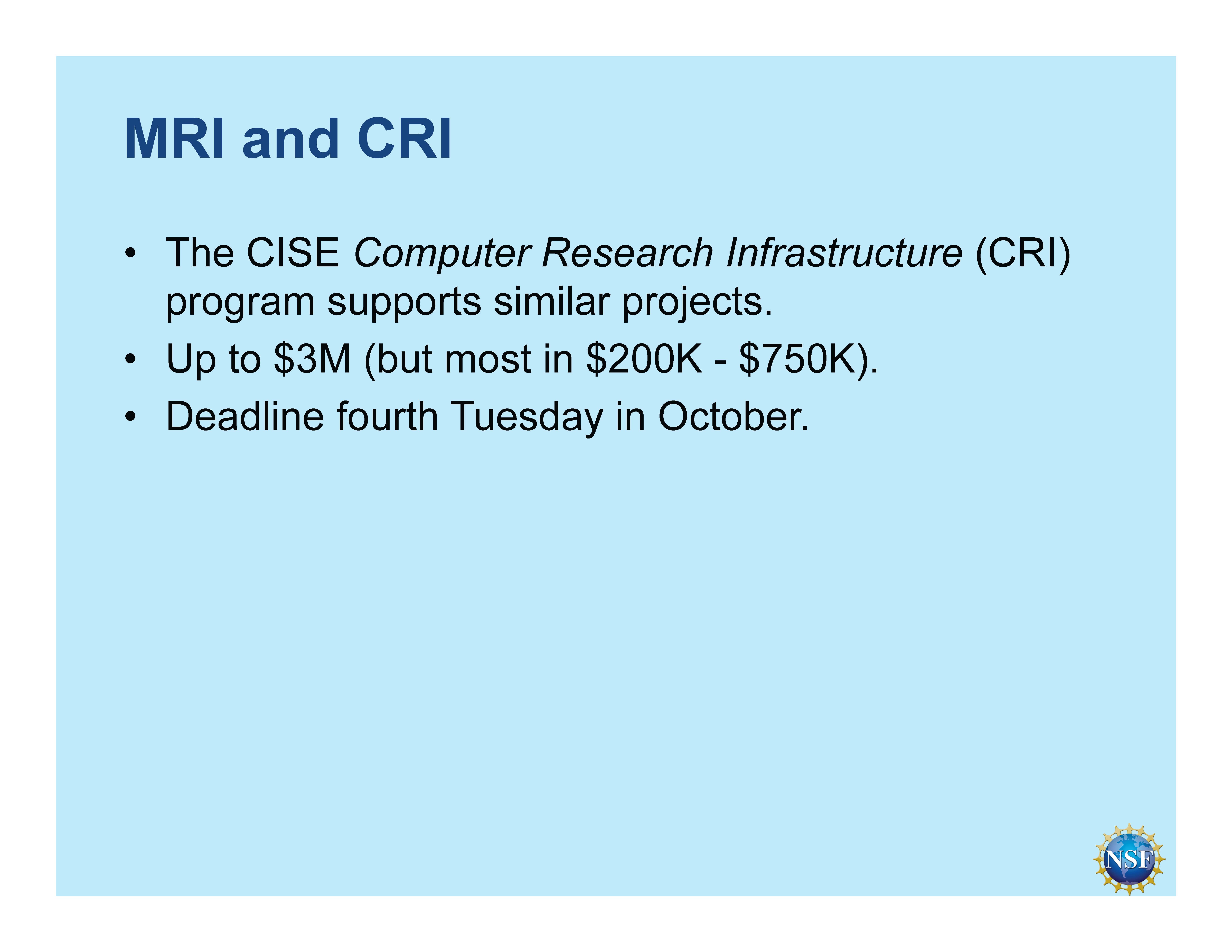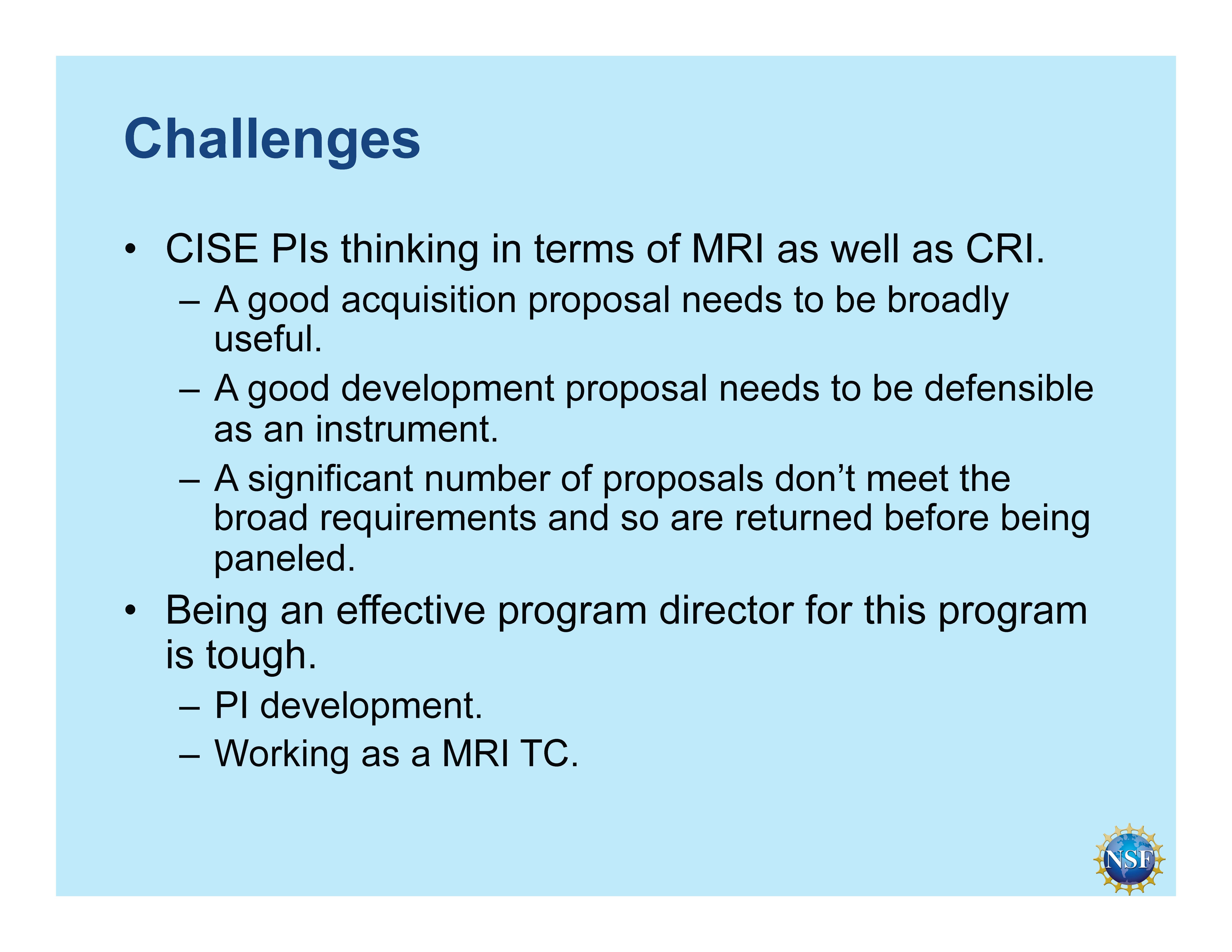 The next deadlines for proposals in response to the CRI and MRI solicitations are October 23, 2012, and January 23, 2013, respectively.
For more details, check out the full solicitations for CRI and MRI. And direct any questions to the cognizant program directors listed on the solicitations.
(Contributed by Erwin Gianchandani, CCC Director)