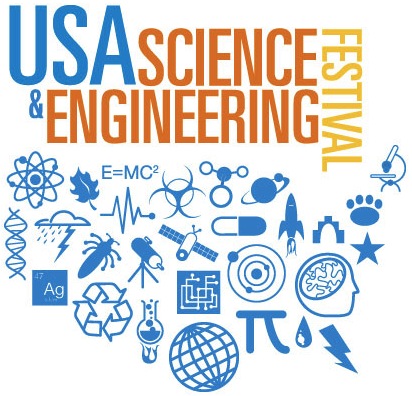 Computing was among the excitement this past weekend at the 2nd Annual USA Science & Engineering Festival, held at the Walter E. Washington Convention Center in Washington, DC. The festival is the largest celebration of science and engineering in the U.S. and featured over 500 exhibits and 75 performances and shows on multiple stages.
The National Science Foundation (NSF) was an Einstenium sponsor of the Festival and supported a performance stage and the participation of 16 projects, including the SpelBots. The SpelBots are a team of students with an interest in robotics from Spelman College, a female historically black college, and were formed to inspire and encourage young women and underrepresented students to study computer science, engineering, and robotics. In addition to participating in outreach activities, the SpelBots compete in robotics competitions around the world and have qualified for RoboCup 2012, to be held in Mexico City in late June (continued following the link…).
At the Science & Engineering Festival, the SpelBots engaged the audience — across all ages — with their robots, explaining how the robots work and emphasizing the importance of computer science. The SpelBots were featured on the NSF stage and delighted audiences by having their robots lead exercise routines, dance, and play soccer.
To learn more about the rest of the performances and shows, and to see the host of other agencies and organizations that participated, check out the USA Science & Engineering Festival website.
(Contributed by Ann Drobnis, NSF/CISE Albert Einstein Distinguished Educator Fellow)