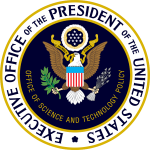 At an event at the Information Technology & Innovation Foundation (ITIF) in downtown Washington yesterday, White House Office of Science and Technology Policy (OSTP) Deputy Director for Policy Tom Kalil expanded upon a blog post earlier this week describing the Administration's keen interest in Grand Challenges — "ambitious yet achievable goals that capture the public's imagination and that require innovation and breakthroughs in science and technology" as he called them.
Kalil led off by describing past successes in science and technology enabled through the pursuit of Grand Challenges, from President Kennedy's call to put a man on the moon to the Human Genome Project. He highlighted the decentralized, bottom-up efforts that have been exemplars recently, such as Jimmy Wales' mission for Wikipedia, giving "freely the sum of the world's knowledge to every single person on the planet in the language of their choice."
And he articulated the role of Grand Challenges in the President's innovation strategy, noting how several Federal agencies are already supporting Grand Challenges. For example, the Department of Energy (DoE) is pursuing "SunShot," an initiative to make solar energy as cheap as coal, as well as EV Everywhere, to make electric vehicles as affordable and convenient to own as today's gasoline-powered vehicles. And USAID's "Saving Lives at Birth" is designed to improve maternal and newborn health during the critical 48-hour period after birth by increasing access to primary health care for pregnant women and newborns by at least 50 percent.
So what are the attributes of a Grand Challenge in Kalil's mind (following the link)?
"First, they can have a major impact in domains such as health, energy, sustainability, education, economic opportunity, national security, or human exploration.

"Second, they are ambitious but achievable. Proposing to end scarcity in five years is certainly ambitious, but it is not achievable. As Arthur Sulzberger put it, 'I believe in an open mind, but not so open that your brains fall out.'

"Third, Grand Challenges are compelling and intrinsically motivating. They should capture the public's imagination. Many people should be willing to devote a good chunk of their career to the pursuit of one of these goals.

"Fourth, Grand Challenges have a 'Goldilocks' level of specificity and focus. 'Improving the human condition' is not a Grand Challenge because it does not provide enough guidance for what to do next. One of the virtues of a goal like 'landing a man on the moon and returning him safely to the earth' is that it is clear whether it has been achieved. Grand Challenges should have measurable targets for success and timing of completion. On the other hand, a Grand Challenge that is too narrowly defined may assume a particular technical solution and reduce the opportunity for new approaches.

"Finally, Grand Challenges can help drive and harness innovation and advances in science and technology. I certainly do not want to argue that technology is going to solve all of our problems. But it can be a powerful tool, particularly when combined with social, financial, policy, institutional, and business model innovations."
Grand Challenges of this sort, Kalil said, "catalyze innovations that foster economic growth and job creation, spur the formation of multidisciplinary teams of researchers, encourage multi-sector collaborations, bring new expertise to bear on important problems, strengthen the 'social contract' between science and society, and inspire the next generation of scientists, engineers, and entrepreneurs to work on hard and important problems."
Kalil presented some illustrative Grand Challenges, asking "What if…":
What if a digital tutor allows high school graduates to gain the skills and an industry recognized certificate that they need to increase their income by 50-100 percent in 4 months?

What if regenerative medicine routinely rely laces damaged tissues or organs — ending the agonizing wait for an organ transplant?

What if we can increase the efficiency with which we produce proteins and other essential nutrients by a factor of 100 or more?

What if we put the tools to design and make just about anything (e.g., 3-D printers, tech shops, maker spacers, fab labs, etc.) at the fingerprints of every child?

What if American soldiers have dozens of technology-provided "superpowers" (what would the next 10 superpowers be)?

What if self-driving cars reduce traffic fatalities by 80 percent, while freeing up our commute time for work, leisure, or a nap?
And he called on all sectors of society — academia, industry, government, investors, and so on — to take part in an "all hands on deck" approach to identifying and pursuing Grand Challenges:
"I would like you to imagine a world in which more individuals and institutions are involved in pursuing or supporting a Grand Challenge and a world in which these challenges play a more prominent role in our culture and in our public discourse.

"This summer, the Office of Science and Technology Policy will convene a White House event to celebrate and honor individuals and organizations that have embraced a Grand Challenge and to inspire more people to do so. We see important roles for many different types of organizations."

Government agencies: "In the same way that the Department of Energy is pursuing SunShot to make solar energy cheaper than coal and DARPA is developing prosthetics that might allow a veteran that has lost his arms to play the piano again, more agencies could be explicit about setting ambitious and important Grand Challenge goals and then convening funding and private sector commitments to work towards those goals…"

Philanthropists and foundations: "Philanthropists and foundations could organize some of their giving around Grand Challenges. The Gates Foundation is funding Grand Challenges in Global Health, such as vaccines that do not require refrigeration and a single crop that provides all of the nutrients needed for a healthy diet…"

Research universities: "Some universities such as Duke and USC have joined with the National Academy of Engineering to launch the Grand Challenge Scholars Program. This program enables engineering students to organize their coursework, research, service, international studies, and experiential learning around a Grand Challenge. Universities could extend these programs to interdisciplinary teams of students from all disciplines and emphasize ambitious Grand Challenges in their capital campaigns…"

Companies: "More companies could identify a Grand Challenge they can contribute to. IBM has driven advances in computing and AI by beating Kasporov at chess and Ken Jennings at Jeopardy. Google has recruited Sebastian Thrun, the Stanford researcher who won DARPA's Grand Challenge competition for unmanned vehicles, and is making significant investments in self-driving cars."

Investors: "Some venture capitalists are investing in startups that are pursuing Grand Challenges. The Founders Fund, for example, is focused on "smart people solving different science and engineering challenges," such as lowering the cost of space launch costs by a factor of ten; dramatically reducing the time, cost, and uncertainty associated with the drug development process; and machine intelligence that can replicate components of human intelligence…"

America's storytellers: "Media companies and America's storytellers could help elevate the role that Grand Challenges and innovators play in our culture. Dean Kamen observed that in a free society, you get what you celebrate. How many Americans can name a living scientist or engineer? What could Hollywood and our creative talent to do help make engineers and entrepreneurs the rock stars of the 21st century?"
To learn more, check out Kalil's complete prepared remarks here, and see his slide deck here. And read our earlier coverage of the Administration's quest for Grand Challenges.
(Contributed by Erwin Gianchandani, CCC Director)