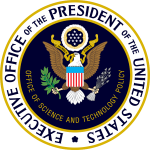 At an event at the Information Technology & Innovation Foundation (ITIF) in downtown Washington yesterday, White House Office of Science and Technology Policy (OSTP) Deputy Director for Policy Tom Kalil expanded upon a blog post earlier this week describing the Administration's keen interest in Grand Challenges — "ambitious yet achievable goals that capture the public's imagination and that require innovation and breakthroughs in science and technology" as he called them.
Kalil led off by describing past successes in science and technology enabled through the pursuit of Grand Challenges, from President Kennedy's call to put a man on the moon to the Human Genome Project. He highlighted the decentralized, bottom-up efforts that have been exemplars recently, such as Jimmy Wales' mission for Wikipedia, giving "freely the sum of the world's knowledge to every single person on the planet in the language of their choice."
And he articulated the role of Grand Challenges in the President's innovation strategy, noting how several Federal agencies are already supporting Grand Challenges. For example, the Department of Energy (DoE) is pursuing "SunShot," an initiative to make solar energy as cheap as coal, as well as EV Everywhere, to make electric vehicles as affordable and convenient to own as today's gasoline-powered vehicles. And USAID's "Saving Lives at Birth" is designed to improve maternal and newborn health during the critical 48-hour period after birth by increasing access to primary health care for pregnant women and newborns by at least 50 percent.
So what are the attributes of a Grand Challenge in Kalil's mind (following the link)?
» Read more: More on the White House's Grand Challenges Initiative