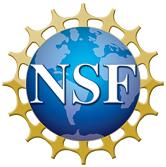 As we noted in this space last month, the National Science Foundation's (NSF) Directorate for Computer and Information Science and Engineering (CISE) is holding workshops this spring to help young faculty prepare competitive CAREER proposals. Applications for the second workshop — to be held in Tempe, AZ, near the campus of Arizona State University — open today. The deadline to apply is April 23rd, with decisions to be returned within a couple days of that date.
According to NSF and the workshop organizers:
The workshop intends to provide young faculty members skills in CAREER proposal writing, panel review experience, and opportunities to interact with NSF program directors and recent NSF awardees. The major components of the workshop include talks by the NSF program directors on the CAREER program, talks by former awardees on CAREER proposal writing, mock panels, and a Q&A session [more following the link].

Each attendee will be included as a panelist in the mock panels and will review 4 proposals to review before the workshop. The panels will be moderated by NSF program directors in their respective areas. These panels are designed to give junior faculty members to panel experience that will help them formulate their ideas better in their proposals.

The workshop [is] open to participants from U.S. universities. The workshop is limited to 100 participants. No registration fee is needed. Junior faculty members from underrepresented groups are eligible to apply for travel support for up to $1,000 of their expenses for airfare and accommodations.
The Tempe CAREER workshop is being organized by Sule Ozev, faculty at ASU.
For more information, including instructions to apply, check out the workshop website. Questions may be directed to cise.asu2012@gmail.com.
(Contributed by Erwin Gianchandani, CCC Director)