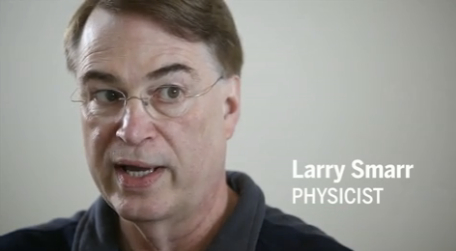 Last week, we blogged about Larry Smarr's efforts to quantify his own health. Turns out Larry is speaking out today, in his own words, as part of a front-page profile on the front page of The San Diego Tribune:
"Quantified health, to me, means tracking data about your body — as simple as weighing yourself on a scale once a day to as complicated as wearing a device at night to measure every 30 seconds your sleep state…

"The reason you do this — you modify your behavior. And it's the same thing as you drive your car. You look at the speedometer, and if it's a 60-mile-per-hour zone, you try to stay under 60.

"And so this idea of bio-feedback altering your behavior so that you can get a desired goal is why people quantify themselves…"
Check out the full two-minute video after the jump…
…and see the profile here.
(Contributed by Erwin Gianchandani, CCC Director)