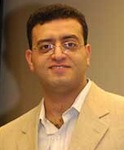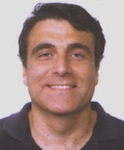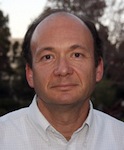 The following is a special contribution to this Blog by Amr El Abbadi, Professor of Computer Science at the University of California at Santa Barbara, Christos Faloutsos, Professor of Computer Science at Carnegie Mellon University, and Mohamed Mokbel, Associate Professor of Computer Science & Engineering at the University of Minnesota.  The trio recently organized a National Science Foundation-funded workshop on Social Networks and Mobility in the Cloud.
The NSF workshop on Social Networks and Mobility in the Cloud was held in Arlington, VA, on February 23-24. With more than 35 participants from academia, industry, and government, the workshop's goal was to set the future research directions and challenges that face the wide deployment of social networks and mobile applications on the cloud environment.
The workshop had two distinguished keynote speakers: Raghu Ramakrishnan, Yahoo! Research, and Mike Carey, University of California, Irvine. The first day of the workshop featured three interactive panels discussing the challenges of social networks in the cloud, mobile applications on the cloud, and mobility and social networks in the cloud, respectively. The second day had three parallel breakout sessions about privacy aspects of mobility and social networks, killer applications that call for mobility and social networks in the cloud, and cloud infrastructure requirements to support mobile and social network applications. The workshop was concluded by a summary of the breakout sessions followed by an extensive discussion about the future research directions.
The workshop proved quite successful, as it encouraged researchers to explore various innovative and new directions at the cross roads of all three themes: social networks, mobility and cloud computing.  Of particular interest were the following issues:
acquisition or generation of large data sets that will facilitate research grounded in realistic practical settings;
design and development of large-scale systems that will provide researchers with insights into the challenges faced in the building of social networks;
mobile applications in a cloud setting;
privacy issues in large-scale social networks with mobility in a public cloud;
exploration of killer applications that leverage social networks;
mobility in a cloud infrastructure, such as health care, energy efficiency and geo-spatial applications with large national infrastructure implications; and
exploration of alternative models of cloud infrastructural support that would be particularly useful for modern and futuristic social and mobile applications.
The workshop was sponsored by Google, NEC, Microsoft, and Yahoo!. The list of participants, program, and slides of the workshop are posted. To learn more, and to read a forthcoming report on the workshop, see the website.