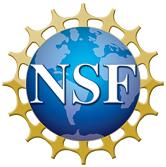 The National Science Foundation's (NSF) Directorate for Computer and Information Science and Engineering (CISE) has announced that it will hold two workshops later this spring to help young faculty prepare CAREER proposals. The first workshop will be held in Philadelphia on March 30th, and the second will take place in Phoenix on May 18th. According to CISE:
The goal of the workshops is to help  future CISE proposal submitters to prepare competitive CAREER proposals. The workshops intend to provide young faculty members skills in CAREER proposal writing, panel review experience, and opportunities to interact with NSF program directors and recent NSF CAREER awardees.
More details after the jump:
Workshop 1:

Organizer: Dr. Paul Oh, Drexel University, Philadelphia, PA
NSF Contact: Drs. Jie Yang and Tanya Korelsky
Date: March 30, 2012
Place: Drexel University

Workshop 2:

Organizer: Dr. Sule Ozev, Arizona State University, Tempe, AZ
NSF Contact: Dr. Mohamed Gouda
Date: May 18, 2012
Place: Phoenix, AZ
To register for the first workshop, click here today! The registration deadline is this Monday, Feb. 18th. Registration and further details about the second workshop are forthcoming. And to learn more about these CAREER proposal writing workshops, check out the CISE webpage.
By the way, the next CAREER deadline for the CISE Directorate is July 23, 2012:
The Faculty Early Career Development (CAREER) Program is a Foundation-wide activity that offers the National Science Foundation's most prestigious awards in support of junior faculty who exemplify the role of teacher-scholars through outstanding research, excellent education and the integration of education and research within the context of the mission of their organizations. Such activities should build a firm foundation for a lifetime of leadership in integrating education and research. NSF encourages submission of CAREER proposals from junior faculty members at all CAREER-eligible organizations and especially encourages women, members of underrepresented minority groups, and persons with disabilities to apply.
Read the entire solicitation here.
(Contributed by Erwin Gianchandani, CCC Director)