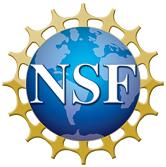 Moments ago, the National Science Foundation (NSF) wrapped up an informational webinar about its new multi-disciplinary Smart Health and Wellbeing (SHB) program. Expanding on a solicitation first issued in spring 2011 by the Directorate for Computer and Information Science and Engineering (CISE), the new program spans NSF's CISE, Engineering (ENG), and Social, Behavioral and Economic Sciences (SBE) directorates — and calls for interdisciplinary proposals that address "fundamental technical and scientific issues that would support much needed transformation of healthcare from reactive and hospital-centered to preventive, proactive, evidence-based, person-centered and focused on wellbeing rather than disease."
In today's webinar, NSF officials highlighted the goals and driving principles underlying the FY 2012 SHB solicitation, in the context of the two project classes:
Type I: Exploratory Projects (EXP) – $200,000 to $600,000 total budget with durations from two to three years; and
Type II: Integrative Projects (INT) – $600,001 to $2,000,000 total budget with durations from four to five years.
(Reminder: full proposals for exploratory projects are due by Feb. 6, and for integrative projects by Feb. 21.)
As Howard Wactlar, Division Director of NSF/CISE's Information and Intelligent Systems (IIS) division, noted at the start of the webinar, the goal of the SHB program is not just to deal "with implications of disease and impairment, but also with prevention and improving the overall quality of life of both those needing care and those providing it."
He added, "The discussion today is intended to help [researchers] prepare and submit [their] best approaches" in response to this challenge.
Key slides from the webinar are shown after the jump…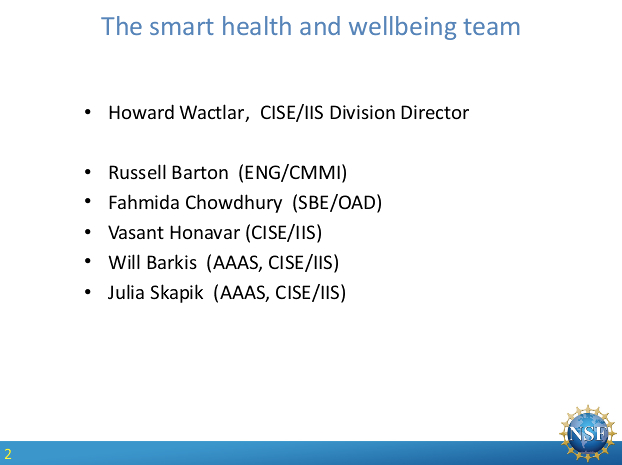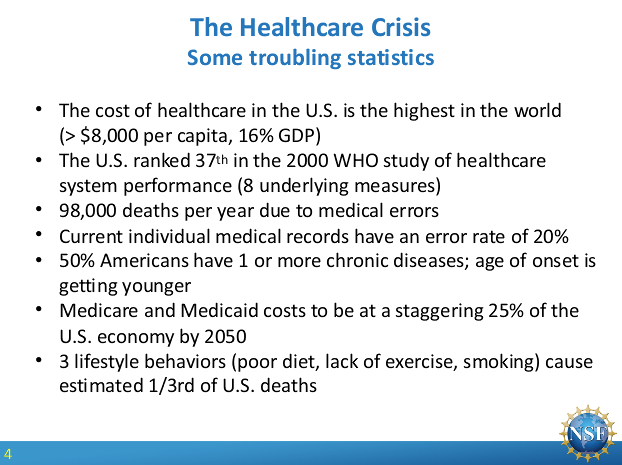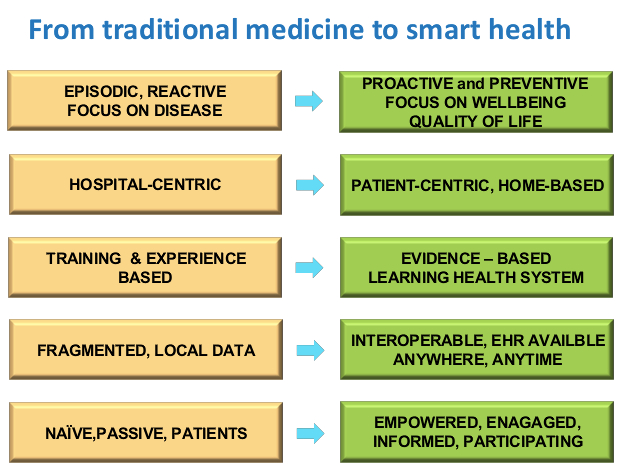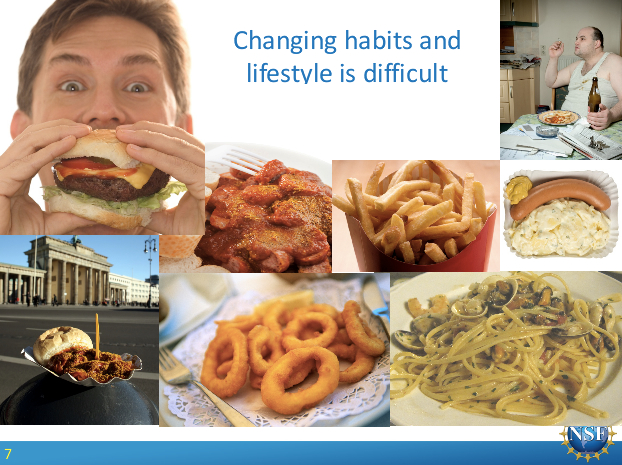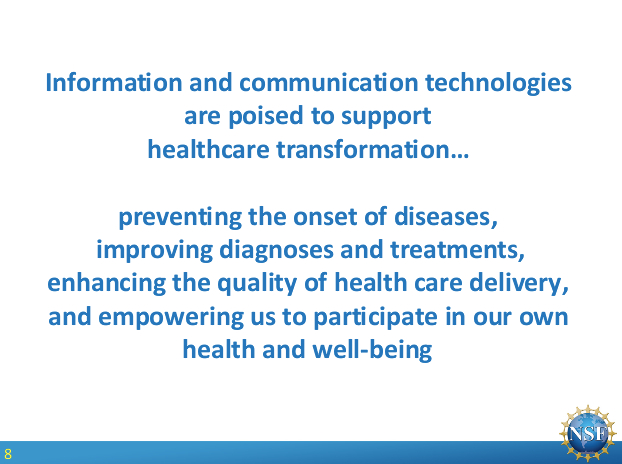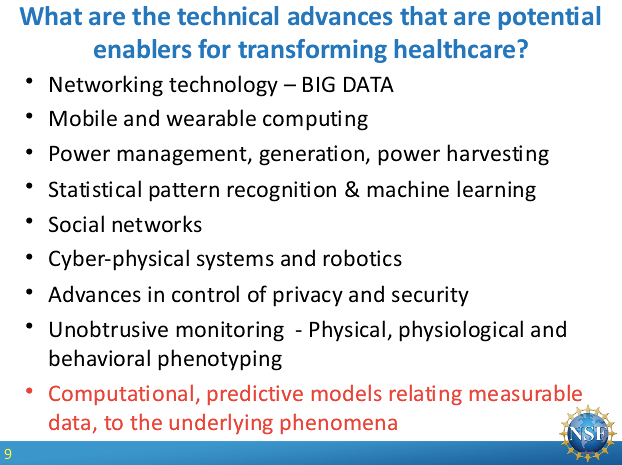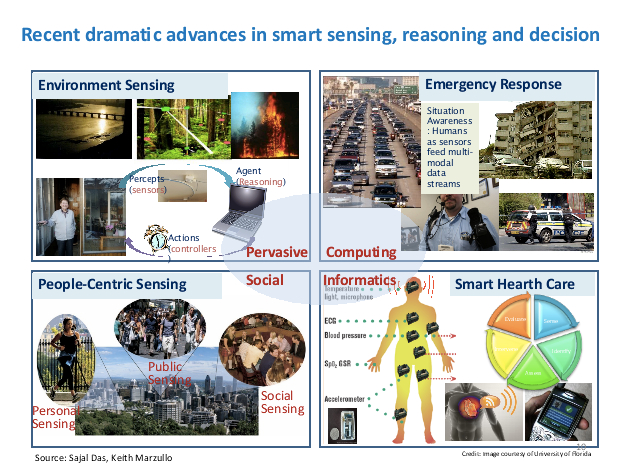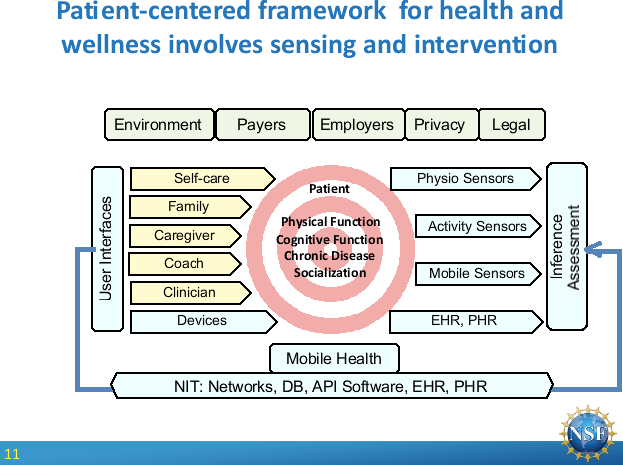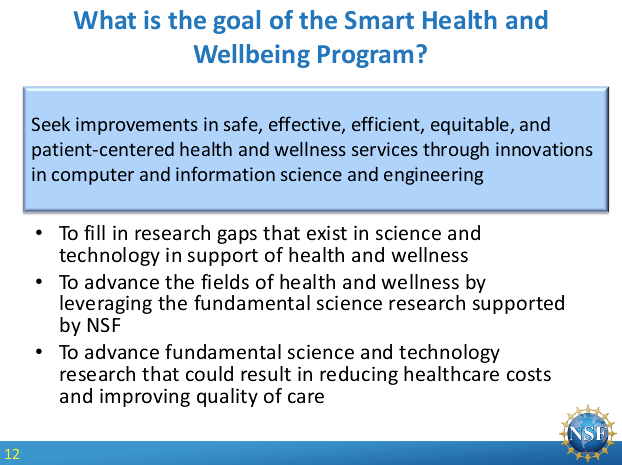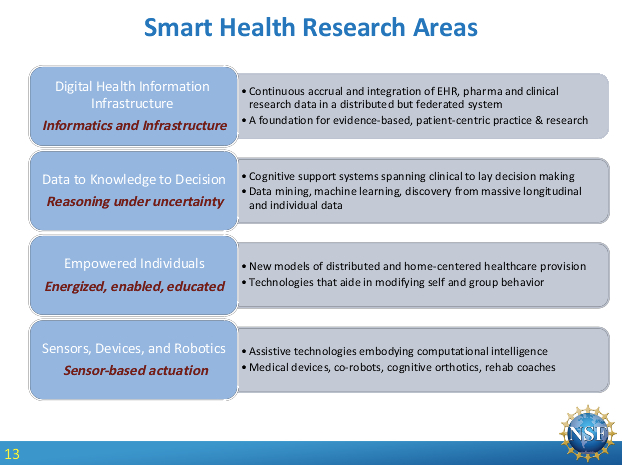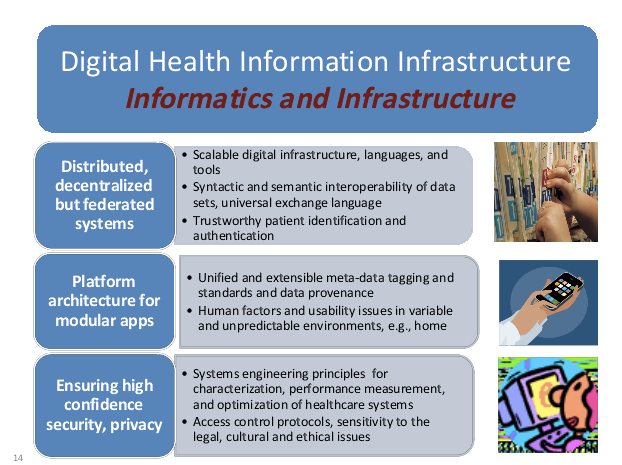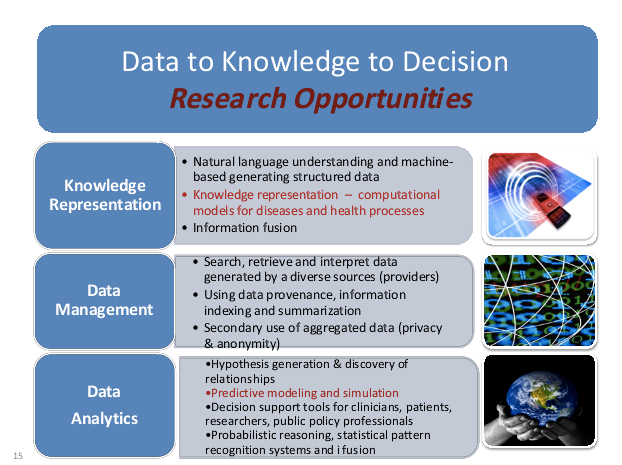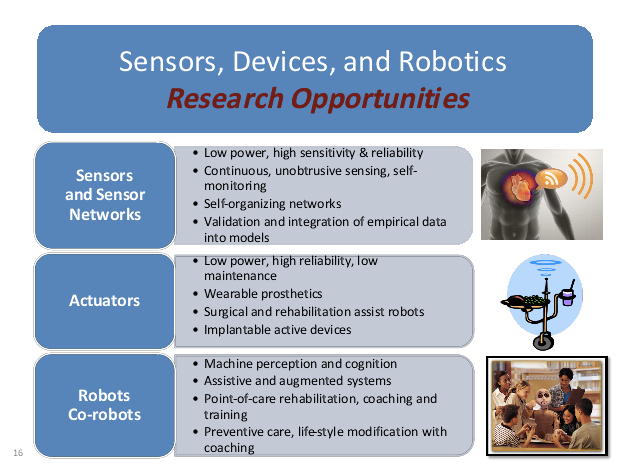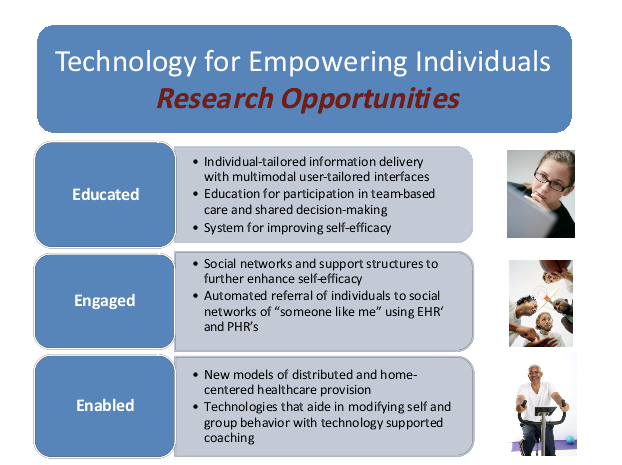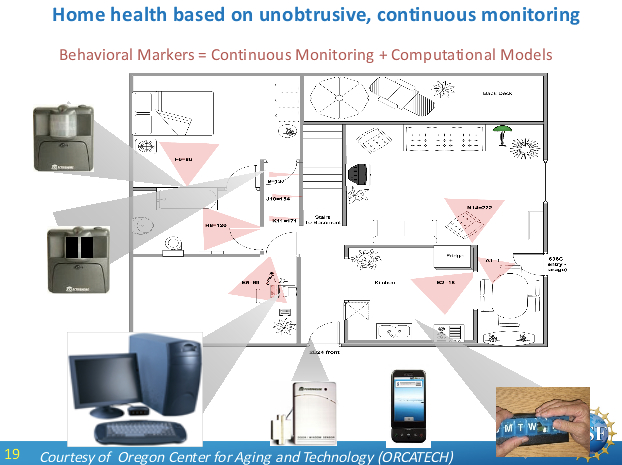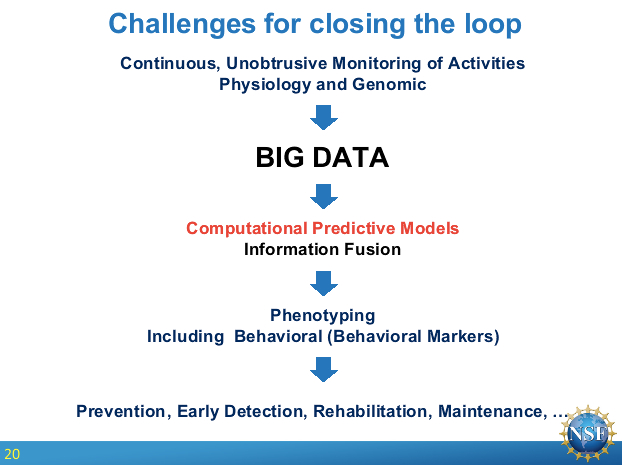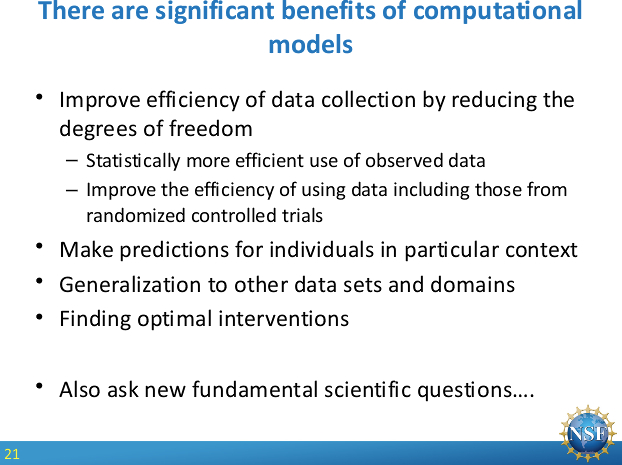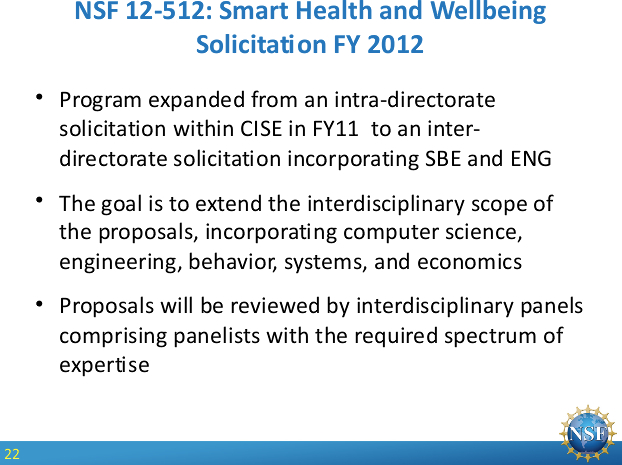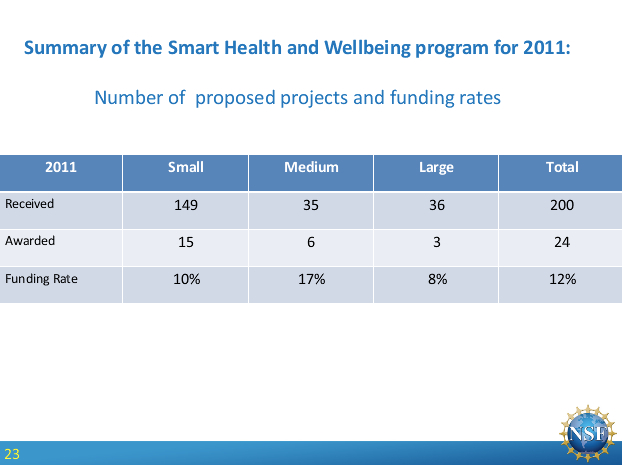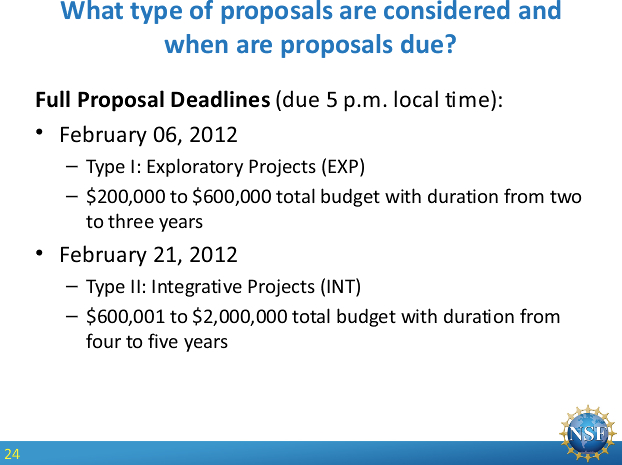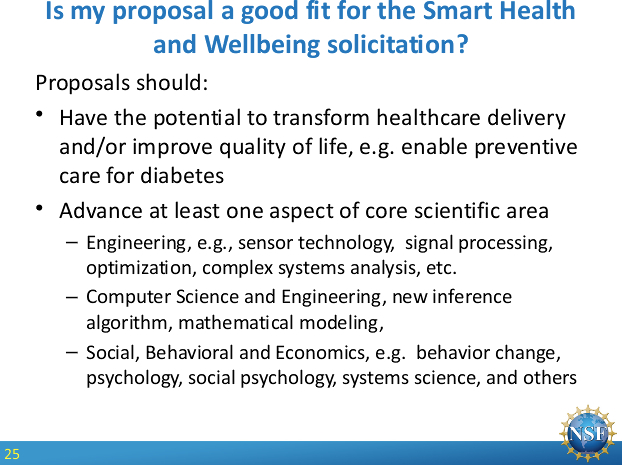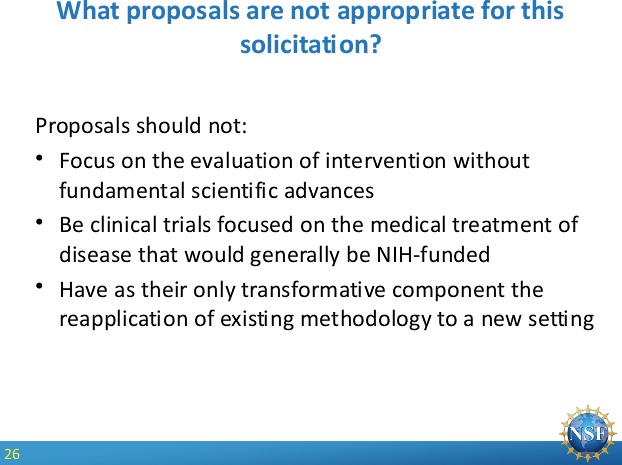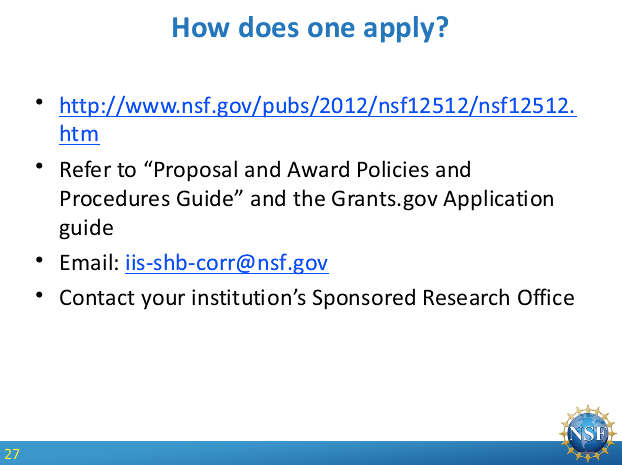 And for more information, be sure to check out our previous coverage of the SHB program, the official solicitation, previously funded projects, and the CISE Directorate's website where the entire slide deck from today's webinar plus archived video will soon be posted.
(Contributed by Erwin Gianchandani, CCC Director)