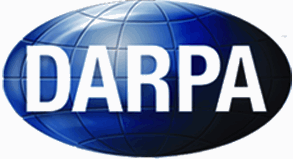 The Defense Advanced Research Projects Agency (DARPA) has announced its Young Faculty Award (YFA) program for 2012, seeking to "identify and engage rising stars in junior faculty positions [i.e., untenured Assistant or Associate Professors within five years of appointment to a tenure-track position] in academia and expose them to Department of Defense (DoD) needs." Among the core technical topic areas — exactly one of which must be specified in any proposal — are quantum science and technology; mathematics; predictive materials science; advanced electronics; MEMS/NEMS; digital direct manufacturing; neuroscience (including brain-machine interfaces); computational and quantitative social, decision, and behavioral sciences; and robotics.
From DARPA's official Research Announcement (RA):
YFA will provide high-impact funding to the elite junior faculty early in their careers in order to develop their research ideas in the context of DoD issues. The long term goal of the program is to develop the next generation of academic scientists, engineers, biologists and mathematicians in key disciplines of interest to DARPA who will focus a significant portion of their career on DoD and National Security issues.

This Research Announcement (RA) solicits single investigator proposals for research and development in the areas of Physical Sciences, Engineering, Mathematics, Medicine, Biology, Information and Social Sciences of interest to DARPA's Defense Sciences Office (DSO), Microsystems Technology Office (MTO), and Information Innovation Office (I2O).
Proposals describing a 24-month research activity consisting of a 12-month base period and a 12-month option period, with a maximum funding level of $150,000 per year, are due by 4pm EST on Jan. 19, 2012.
For more details, check out the RA, a DARPA press release announcing the program, and past YFA recipients (from 2011 and 2010).
(Contributed by Erwin Gianchandani, CCC Director)