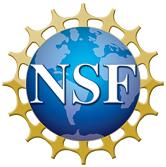 Last month, the National Science Foundation (NSF) launched a new multi-disciplinary program — Secure and Trustworthy Cyberspace (SaTC) — seeking proposals that address cybersecurity needs. SaTC replaces NSF's Trustworthy Computing (TwC) program, expanding support within the Foundation to include, in addition to the Directorate for Computer & Information Science & Engineering (CISE), the directorates for Social, Behavioral, & Economic Sciences (SBE) and Mathematical and Physical Sciences (MPS) and Office of Cyberinfrastructure (OCI). Late yesterday, in an effort to help researchers interested in cybersecurity understand the opportunities being made available through SaTC, NSF announced that it will hold a webinar about the new program on Friday, December 2, 2011, at 1pm EST.
From the official solicitation:
Cybersecurity is an important challenge in today's world. Corporations, agencies, national infrastructure and individuals have been victims of cyber-attacks. Addressing this problem requires multi-disciplinary expertise in human, statistical, mathematical, computational, and computer sciences and ultimately the transition of new concepts and technologies to practice.

The SaTC program seeks proposals that address cybersecurity from one or more of three perspectives: Trustworthy Computing Systems, Social, Behavioral and Economics,and Transition to Practice, as well as proposals that combine multiple perspectives. Proposers are invited to submit proposals in three project classes, which are defined below:

Small projects — up to $500,000 in total budget, with durations of up to three years

Medium projects — $500,001 to $1,200,000 in total budget, with durations of up to four years

Frontier projects — $1,200,001 to $10,000,000 in total budget, with durations of up to five years

Projects with Trustworthy Computing Systems and/or Social, Behavioral and Economic perspectives can include an optional Transitions phase, described in a supplemental document of no more than five pages. This phase should describe how successful research results are to be further developed, matured and experimentally deployed in organizations or industries, including in networks and end systems used by members of the NSF science and engineering communities. Proposals for small or medium projects with a Transitions phase can exceed the above-stated maximums up to $167,000 in the small category and as much as $400,000 in the medium category.
The windows for full proposal submissions for small, medium, and frontier projects are Jan. 4-11, Jan. 12-25, and Feb. 8-22, respectively.
And from yesterday's announcement about the upcoming webinar:
We invite the CISE, MPS, OCI and SEES communities to join a webinar that will provide an overview of the new Secure and Trustworthy Cyberspace (SATC) program…

The main purpose of this webinar is to help researchers interested in cybersecurity to understand the opportunities given by this new program.

The webinar will be held on Friday, December 2, 2011 at 1 PM EST.

Please register here by 11:59pm PDT on December 1, 2011.

After your registration is accepted, you will get an email with a URL to join the meeting. Please be sure to join a few minutes before the start of the webinar. This system does not establish a voice connection on your computer; instead, your acceptance message will have a toll-free phone number that you will be prompted to call after joining. Please note that this registration is a manual process; therefore, do not expect an immediate acceptance. In the event the number of requests exceeds the capacity, some requests may have to be denied.
To learn more about the SaTC program, please check out the full solicitation. And if you're interested in submitting a proposal, consider attending the webinar.
(Contributed by Erwin Gianchandani, CCC Director)