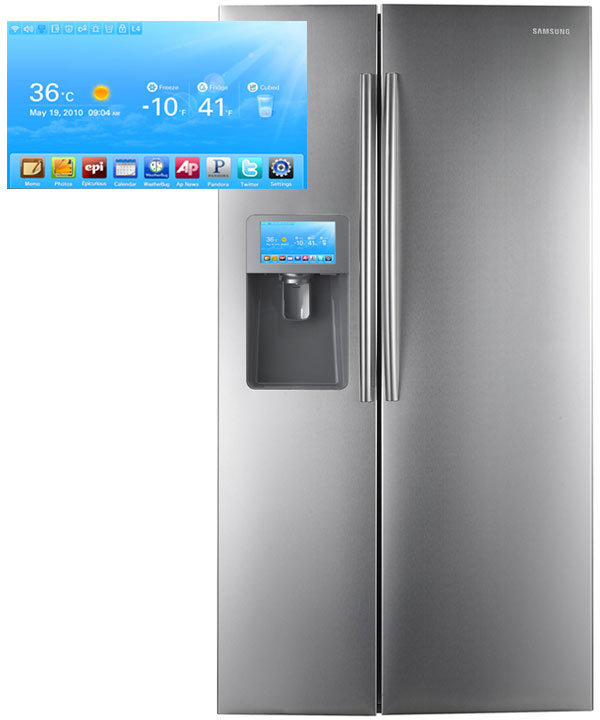 An feature in Computerworld last week takes an in-depth look at the "widely predicted Internet of Things (IoT), where anything with intelligence (including machines, roads, and buildings) will have an online presence, generating data that could be put to uses currently unimagined."
From the article:
Dave Evans, chief futurist at Cisco… predicts 50 billion connected devices by 2020, and social networks to connect them. "In the coming years, anything that has an on-off switch will be on the network," he says. "I foresee it in just about every industry and stream of life."

The deluge has already begun.

"There are several industries where [the Internet of Things] is happening, and some where it is a pipe dream," says Steve Hilton at Analysis Mason, a technology consulting firm in London. It is happening in energy and utilities, automobiles and transportation, and security and surveillance. There's a "tiny bit in healthcare," he adds. If you include e-readers like Kindle, it is happening in the consumer field…

Katharine Frase, vice president at IBM Research, wonders what business models could be developed if the washing machine, the thermostat and the water heater could be managed together, by either the consumer or a third party. "We see a willingness by people to share information about themselves if they are going to get something back. If there is some benefit, like lowering the power bill, from you knowing that I am taking a shower, then it might be OK."

"The investments are being made now," adds Kevin Dallas, Microsoft's manager of Windows Embedded products, though he declined to give specific examples. "We are seeing it across every industry, and we will start to see the results in the next two to three years."
So what are some possible "near-future scenarios" arising from the Internet of Things? Check them out after the jump…
Dallas foresees [a number of possibilities]:

As a member of a loyalty program, you send your shopping list to a store. You are given an RFID tag on arrival, and networked digital display signs in the store direct you through the aisles, from item to item, to find what you need.
In other stores, signs size you up as you approach them on the basis of your height and clothing and then display promotions that are assumed to be appropriate to you.
In any store, digital signage offers promotions based on real-time events, such as sales volumes or the weather.
Your refrigerator monitors its contents and makes restocking suggestions. (Refrigerators with connectivity are already on the market, including one from Samsung, but Hilton's sense is that there is currently no market demand.)
Your car tracks where it has gone and where it is going, predicts where it will go next and has suggestions ready if you ask for the nearest gas station, using data from the cloud. (Toyota and Microsoft are already building such a service.)
Your car additionally monitors its internal functions and offers maintenance advice, as the OnStar remote diagnostics facility already does for General Motors and, now, other makers' cars.
Your car's black-box data can be submitted to your insurance company in an effort to get reduced rates, assuming that data constitutes evidence of safe driving. A number of car insurance firms are already offering usage-based policies, sometimes based on data gathered by an instrument mounted on the car, as with the Snapshot program from Progressive Casualty Insurance Company.
Your car can send you a notice if your teenager drives it over a certain speed, or through a specified "geo-fence," as can now be done with certain add-on devices.
For much more coverage about the Internet of Things, including a few important fundamental research questions, read the rest of the Computerworld story here.
(Contributed by Erwin Gianchandani, CCC Director)