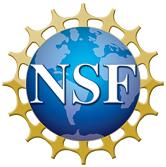 The National Science Foundation's (NSF) Directorates for Computer and Information Science and Engineering (CISE), Engineering (ENG), and Social, Behavioral and Economic Sciences (SBE) have joined forces to co-sponsor a new, interdisciplinary Smart Health and Wellbeing (SHB) program for FY 2012. The solicitation just out today broadens a program first implemented by CISE in spring 2011 — and is consistent with an outline in last winter's President's Council of Advisors on Science and Technology (PCAST) report on networking and information technology R&D as well as a prior Computing Community Consortium (CCC) health IT research roadmap:
Through the Smart Health and Wellbeing (SHB) Program, NSF seeks to address fundamental technical and scientific issues that would support much needed transformation of healthcare from reactive and hospital-centered to preventive, proactive, evidence-based, person-centered and focused on wellbeing rather than disease. The issues to be addressed include, but are not limited to, sensor technology, networking, information and machine learning technology, modeling cognitive processes, system and process modeling, and social and economic issues. Effective technology-based solutions must satisfy a multitude of constraints arising from clinical needs, social interactions, cognitive limitations, barriers to behavioral changes, heterogeneity of data, semantic mismatch and limitations of current cyberphysical systems.

The high degree of complexity and broad range of the problems require multidisciplinary teams of scientists and engineers to identify and address barriers limiting quality of life, independence for chronically ill and elder individuals, and other aspects of wellbeing. Fundamental technological advances are also needed to understand the impediments that prevent people from engaging in health-promoting life styles including diet and exercise and from participating in their healthcare decisions.
The solicitation calls for two types of projects (after the jump…):
Proposers are invited to submit proposals in two project classes, which are defined as follows:

Type I: Exploratory Projects (EXP) — $200,000 to $600,000 total budget with durations from two to three years; and
Type II: Integrative Projects (INT) — $600,001 to $2,000,000 total budget with durations from four to five years.
Full proposals for exploratory projects are due Feb. 6, 2012; the deadline for integrative project proposals is Feb. 21, 2012.
For more details about the SHB program, check out the full solicitation here. And see projects funded in FY 2011 here.
(Contributed by Erwin Gianchandani, CCC Director)