On Monday, the Computing Community Consortium (CCC) — together with the Computing Research Association's (CRA) Government Affairs Committee — ran its first-ever Leadership in Science Policy Institute (LiSPI). Thirty-five computing researchers from around the country came to Washington to learn about U.S. science policy. Here, one of the participants — Beki Grinter, an Associate Professor in the School of Interactive Computing at Georgia Tech — shares her experiences in the daylong workshop.
This past Monday I participated in the first CCC/CRA Leadership in Science Policy Institute in Washington, DC. The day was broken out into different sessions focused on how the Federal budgeting process works, how to connect to agencies like the Department of Energy, the National Institutes of Health, and the more familiar to many National Science Foundation (and how they are all very different from each other!), and so on. We also had time to craft and practice interactions we might have with Congressional staffers and what Congressional testimony looks like. Each of these warrants at least one blog post in its own right (if not more). In the rest of this post I would like to share some of the other things I learned at the workshop (after the jump…).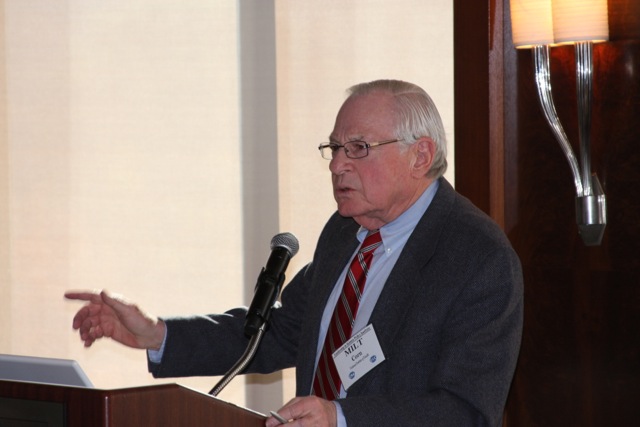 In Washington the national is local. As various speakers talked about opportunities and challenges, I was struck by how, in Washington, the nation is the focus. We are all familiar with societal challenges and how they motivate research. Personally, I've sometimes found the discussion of these challenges too abstract to know where to start. In Washington, in the presentations I heard, I found a concrete form to these problems. One example, from the Department of Energy, where there is a focus on the challenge of reducing energy consumption for all buildings used by the U.S. government and military. Washington was described by some as a "small town" (with reference to how quickly people get to know each other) but within this small town the problems and concerns of an entire nation come together.
Politics is discursive. In a session on writing reports, such as those produced by the President's Council of Advisors on Science and Technology (PCAST) or the Computer Science and Telecommunications Board (CSTB), speakers devoted attention not just to the contents of the reports but also to the need to communicate the results of that work verbally to select people in Washington. It's not that anyone needs to spend a lot of time in Washington, but in order to be effective, spending the right time in Washington is crucial. Reports that are successful are those that are not only written but promoted verbally by concise summaries of the most important points. Further, these summaries must be shard at the right points in the Federal budgeting cycle when we can influence legislation. If we, the computing community, are to make the case for the importance of research, then we must be willing to come to Washington, DC, at those key times. Fortunately, we have the Computing Research Association to help us identify those right times.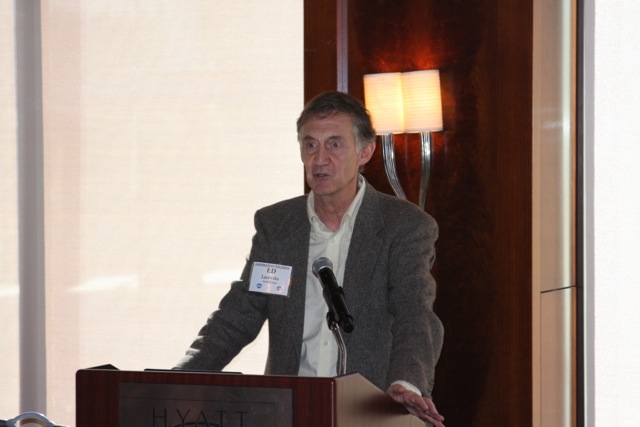 No ordinary staff. Washington is not just about the people who are politically elected. Each member of Congress, each committee that drafts legislation, has staff members. We met various members of staff and I learned they are no ordinary people. Staff who serve on a committee may help coordinate the logistics of that committee's work, but to view that as their entire remit is to underestimate the amount of work that they do to steer and drive the legislation itself, in conjunction with those whom they represent. They are also incredibly busy people: meetings dominate their day. To work with staff means to respect and value not just their autonomy and ability to move legislation forward, but also their time. Most meetings in DC with staff will at best be 15 minutes long, including time for questions.
Its not always about research dollars, at least not immediately. I applied to attend this workshop because in these difficult financial times, I wanted to know how to advocate effectively for computing research, and the resources this advocacy requires. But conversations that begin and end with a discussion of money will not make that case. To make the case, our arguments need to be grounded in examples and evidence that the outputs of computing research can continue to positively influence the nation. And that's not surprising, because after all, in Washington, the local is national.