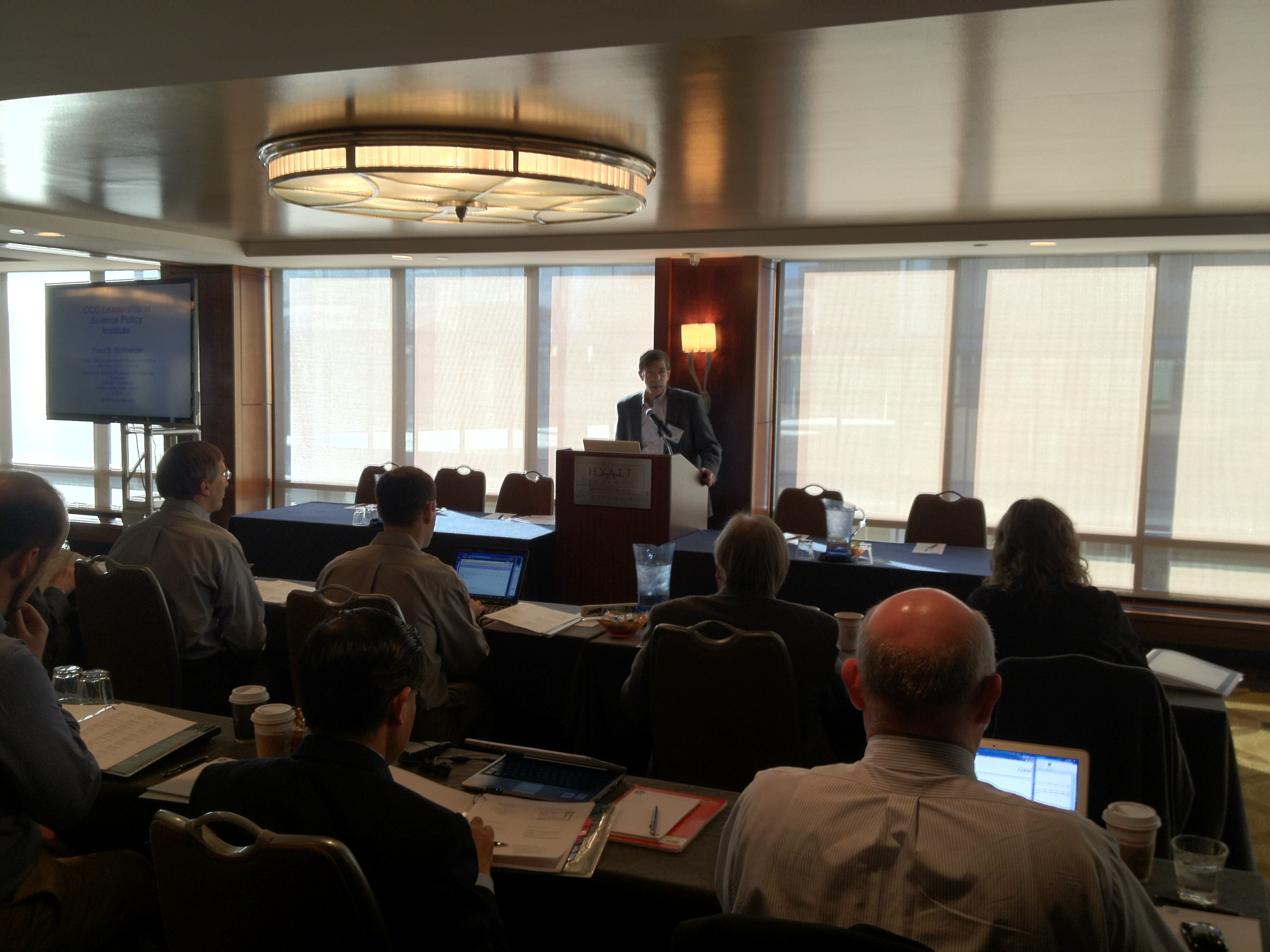 Moments ago in downtown Washington, the Computing Community Consortium (CCC) convened its inaugural Leadership in Science Policy Institute (LiSPI), a daylong workshop intended to educate a small cadre of computing researchers about U.S. science policy. Throughout the day, the 35 participants — selected through an open nomination process earlier this year — will be attending a series of presentations and discussions with science policy experts, current and former Hill staff, and relevant agency and Administration officials about mechanics of the legislative process, interacting with agencies, advisory committees, and so on.
Among the speakers and topics planned:
Ed Lazowska, CCC Council Chair and Bill & Melinda Gates Chair in Computer Science and Engineering at the University of Washington, will relay his experiences having served on multiple Federal advisory committees, detailing how they work (in theory and in practice), why they might not work, how their membership is chosen, and whom they are intended to influence and then actually influence.
Elizabeth Grossman, a former Congressional staffer and now a Technology Policy Strategist at Microsoft, will describe typical interactions with Congressional staff and then provide the opportunity for participants to role-play through different scenarios.
And Dan Byers and Dahlia Sokolov, current majority and minority staff, respectively, on the House Science, Space and Technology Committee, will explain the unique difficulties of communicating the value of research to policymakers, and the difficulties of prioritizing science investments in the current political climate.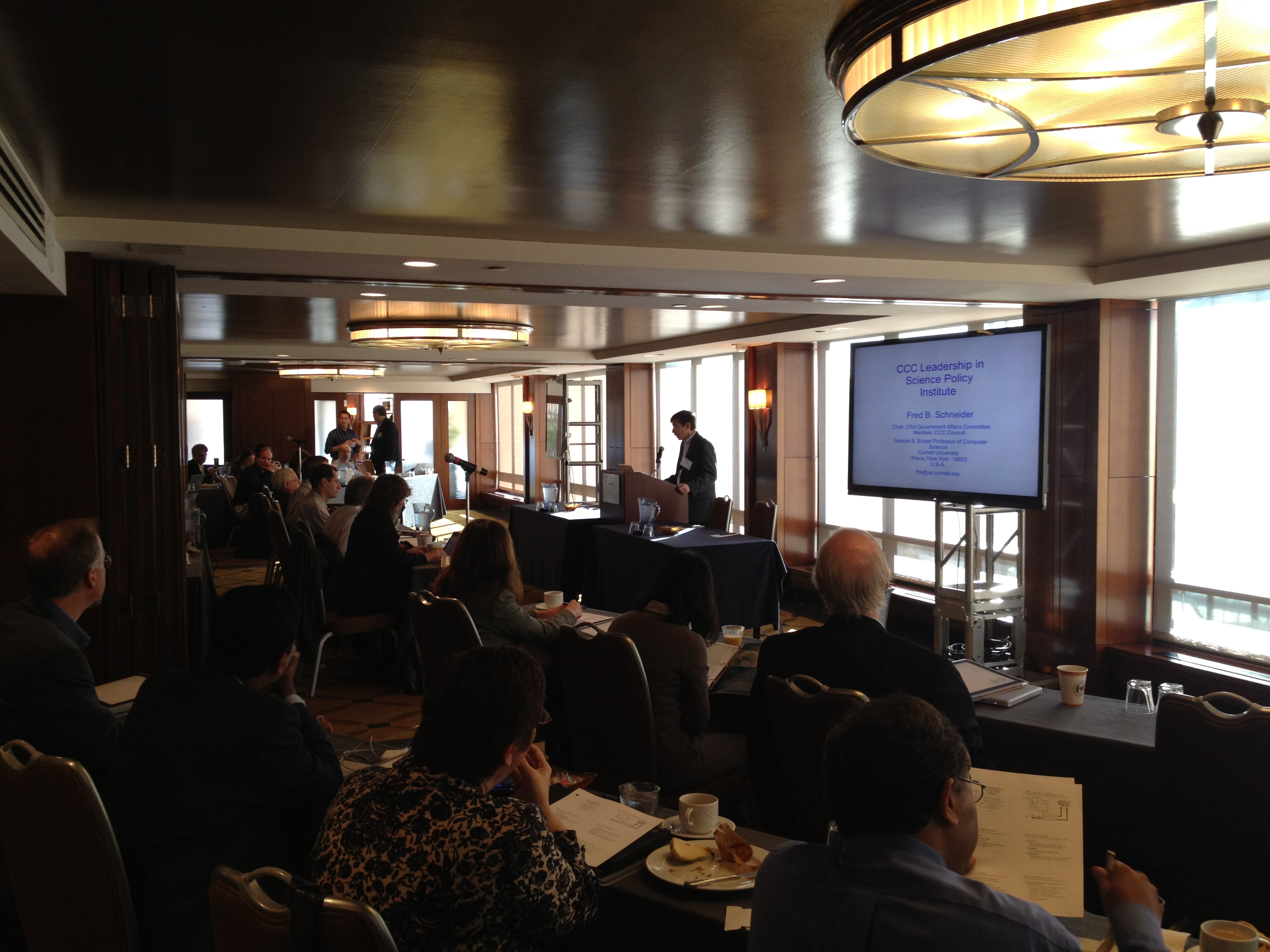 Prior to today's event, each participant completed a short civics lesson describing the basic structure and function of government. And at the end of the day, LiSPI "graduates" will be asked to put to use the workshop content on a CCC-inspired problem — e.g., writing an argument in favor of particular initiative for an agency audience.
LiSPI is part of the CCC's effort to nurture the development of a next generation of leaders within the computing research community. We expect our LiSPI graduates to be immediately well-prepared for activities such as working directly with funding agents and policy makers to create new initiatives, serve as members of Federal advisory committees, and so on.
Special thanks to Fred Schneider, CCC Council member and Chair of CRA's Government Affairs Committee, and Peter Harsha, the Computing Research Association's (CRA) Director of Government Affairs, who were instrumental in organizing LiSPI.
For more details about LiSPI, including the complete program, click here. And stay tuned — we'll have more coverage about LiSPI later this week.
(Contributed by Erwin Gianchandani, CCC Director)