As we noted in this space yesterday, the National Science Foundation (NSF) published a special report on disaster research last week, as part of National Preparedness Month and the events surrounding the tenth anniversary of 9/11. The report highlights the fundamental research impacting and enabling policymakers and disaster responders to better predict, prepare for, and respond to significant hazards affecting life, property, societal infrastructure, and natural assets.
What's noteworthy is the critical role for computing research in this space — to include communications systems, rescue robotics, predictive modeling, game theory, etc.
For example, at a related showcase of 30 research projects on Capitol Hill last week — attended by members of Congress, Federal agencies, and the media — CCC Council member and Texas A&M University Center for Robot-Assisted Search and Rescue (CRASAR) Director Robin Murphy, along with two of her graduate students Brittany Duncan and Jesus Suarez, exhibited three search & rescue robots, as well as footage of the team's robots in action following 9/11, the Japan nuclear event earlier this year, and other disaster response situations.
Check out the photos after the jump…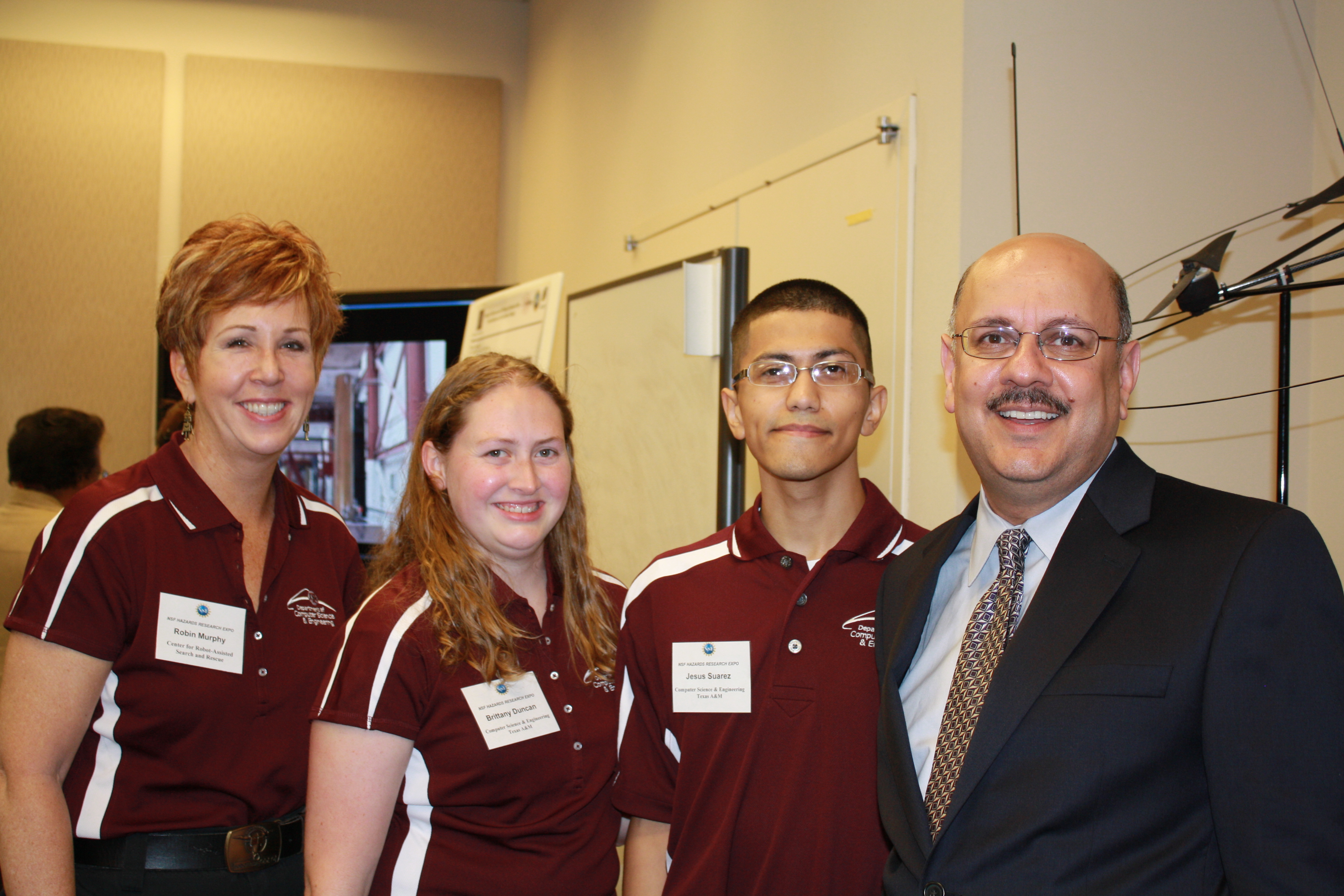 Murphy, Duncan, and Suarez, with NSF/CISE Assistant Director Farnam Jahanian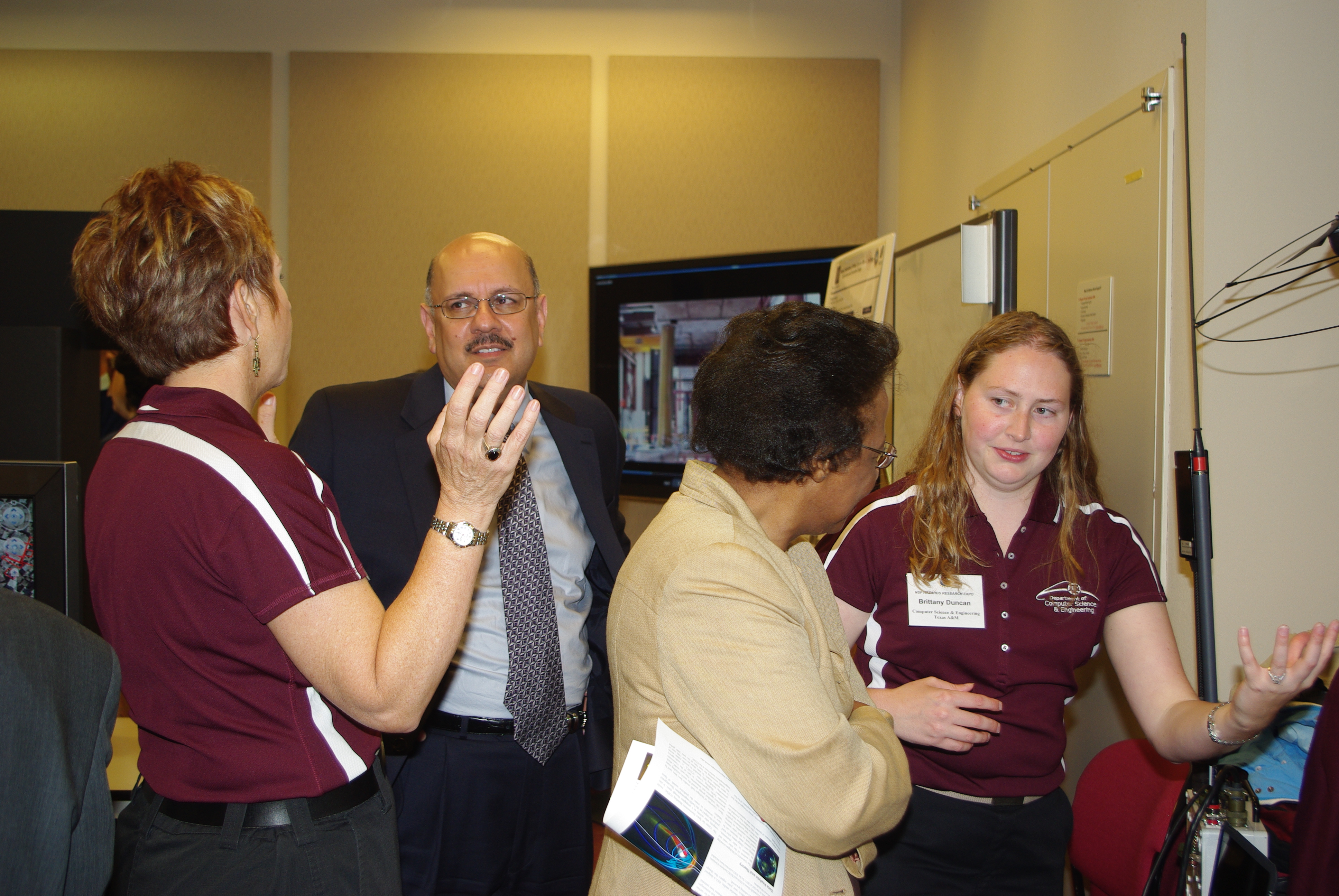 Murphy and Duncan, with Jahanian as well as NSF Deputy Director Cora Marrett
…and be sure to read the NSF Special Report, particularly the description of the critical role for research in disaster response.
(Contributed by Erwin Gianchandani, CCC Director, and Gera Jochum, NSF/CISE Writer/Editor)