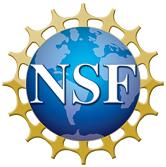 (This post has been updated; please scroll down for the latest.)
The NSF's CISE Directorate has issued a call for white papers for the new US Ignite initiative:
The National Science Foundation invites white papers from individuals and organizations (e.g., academic, non-profit, industry, associations, government agencies) that want to express particular interest in the US Ignite initiative — as a partner/resource/infrastructure provider; researcher/innovator for gigabit application development in areas of national priority; or as an entity willing to set up a not-for-profit to govern US Ignite resources in a public-private partnership…


Achieving the vision for the US Ignite initiative will require the combined resources of industry, government, and academia. For example, industry can provide monetary and in-kind contributions, the latter taking the form of networked communities, hardware, software and/or technical expertise necessary to create the US Ignite test bed. Industry efforts will be informed and supported by NSF's existing expertise developed through the Global Environment for Network Innovations (GENI) program, managed by BBN. Government can encourage and incent participation in US Ignite. Researchers in academia and entrepreneurs everywhere can support infrastructure and application development and deployment.

The formation of a public-private partnership, whose mission is to make the US the world leader in applications and services for ultra-fast broadband networks1, is also proposed. This would be housed within a 501(c)(3) organization, making it easy for commercial companies that choose to become members to coordinate their pre-commercial support for US Ignite.

The principal roles and responsibilities of the Partnership include:

Convene industry, university, and community partners for strategic planning and sharing of best practices;
Find and support additional industry and community partners;
Coordinate developer community activities through events and partner applications competitions; and
Deploy and/or support a third party applications delivery platform.

To express interest in managing the Partnership, one should be part of an organization with sufficient national presence to provide a strong coordinating function across communities and universities. One should have significant expertise in next-generation wireline and wireless networks as well as application delivery platforms. One should possess strong existing relationships with industry, foundations, universities, and agencies. And, finally, one should have community project experience, including educational and outreach activities in underserved populations.

Anyone can express interest in US Ignite. Each interested individual or organization should submit a two-page white paper to usignite@nsf.gov indicating their level of interest and the role they wish to play within US Ignite. We will analyze the submissions in sequential two week periods over the fall. The first round of white papers should be submitted by September 9, 2011, the second round submissions should be submitted by September 23rd, and so on. High-level summaries of the expressions of interest will be posted on this website with no attribution or identification made.

Please include the following information in any white paper submission:

Name of organization
Description of organization
Contact information
Potential contribution (in-kind and/or monetary)
Vision for level and scope of participation within the US Ignite initiative
See the full call for white papers here. And for all the latest details about US Ignite, click here.
***
Updated Tuesday, Sept. 13, at 9:05am EDT: The White House Office of Science and Technology Policy (OSTP) has blogged about US Ignite and the call for white papers as well.
(Contributed by Erwin Gianchandani, CCC Director)