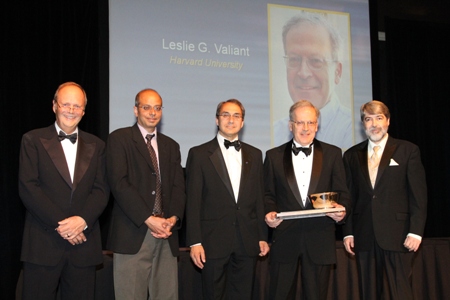 Leslie Valiant, the winner of the 2010 A.M. Turing Award for his "transformative contributions to the theory of computation," delivered the Turing Lecture at the 2011 Federated Computing Research Conference, held in San Jose, CA, in early June.
Valiant's lecture — titled "The Extent and the Limitations of Mechanistic Explanations of Nature" — is now online (after the jump):
Have thoughts about Valiant's lecture? Share your comments below!
(Contributed by Erwin Gianchandani, CCC Director)