I'm just back from a great workshop on US Ignite and GigU, held at Case Western Reserve University in Cleveland this week.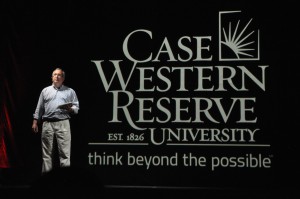 I sat in on the US Ignite track — and got to hear many excellent presentations from folks with exciting ideas (and teams at the ready!) for developing gigabit applications. Each team summarized the novelty of their idea(s), how ultra-broadband connectivity is key to success, feasibility, benefits, and metrics for evaluation. In many cases, the ideas and teams emerged from a brainstorming session that took place during the first US Ignite workshop held in Washington, DC, on May 16 — just under a month ago. Areas of particular emphasis (or so it seemed) among the participants at the Case Western meeting were public services, healthcare, and transportation.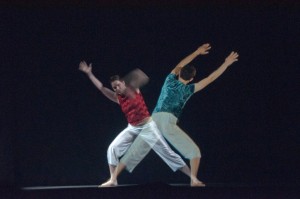 Many kudos also to Lev Gonick (CWRU's CIO) and his team for putting together an absolutely amazing demo session on Thursday evening. Calling it "Living the Future Today" and setting it in a university athletic gym, the show featured 13 teams of researchers illustrating all different kinds of uses of ultra-broadband — streaming in folks from around the country and the world (all the way to the Down Under!) to tell the stories. A sampling of the demos:
a "collaborative surgery theater" (akin to a flight simulator, but for surgeons simulating operating on patients, and from many remote locations at that);
a live musical performance — fed in from the University of Southern California — illustrating the difference in sound quality between today's residential networks and the full-fidelity audio available on high-performance networks;
"distance dancing," or the inclusion of network, multimedia, and projection technologies into a dance performance to expand the range of artistic expression; and
HD/3D videoconferencing for telemedicine or learning, etc.
We'll have more here soon.
(Contributed by Erwin Gianchandani, CCC Director)