Note: NSF and OSTP are providing a live webcast of today's workshop; click here to view it. And a live blog of the workshop, updated throughout the day, appears below.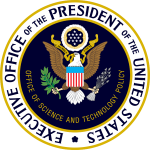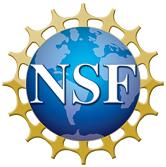 The White House Office of Science and Technology Policy (OSTP) and the National Science Foundation's CISE Directorate today are co-hosting a workshop on U.S. Ignite — an exciting new initiative that will create a high-bandwidth, national testbed and accelerate the development and deployment of high-bandwidth applications and services. Watch a live webcast here.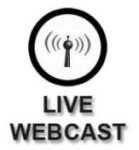 U.S. Ignite currently comprises several cities and regions throughout the country that have recently made investments in broadband: Chattanooga, TN; Lafayette, LA; Cleveland, OH; Washington, DC; and regions of Utah. These cities/regions have agreed to be open to researcher/entrepreneurial experimentation, and to be interconnected with one another via the GENI testbed to provide high-bandwidth, virtualized network access for a small set of experiments.
The goal of today's workshop is to bring together researchers and entrepreneurs interested in partnering with the infrastructure providers in these cities/regions (as well as the specific anchor institutions open to experimentation) to surface exciting gigabit applications/services in areas of national priority, including clean energy, smart health, cyberlearning, smart transportation, and general economic development (e.g., advanced manufacturing, robotics, etc.). In the long run, these apps/services are likely to provide interesting results — as well as demonstrations of what might be possible were broadband more widely available in cities/regions across the country.
Through the workshop, NSF and OSTP are hoping to align cities/regions with researchers/entrepreneurs based on common interests in applications/services and national priority areas. The "teams" that emerge from today's discussions will be charged with developing plans for moving forward, to be presented at a second workshop in Cleveland in mid-June. The most innovative, feasible projects will receive awards to try their ideas over the next several years — with the aim of having successful apps/services up and running as early as this fall.
We're spending the day at the workshop — and will be live blogging the discussions below, beginning around 9am EDT. Keep checking back throughout the day for updates!
Live blog roll:
(Contributed by Erwin Gianchandani, CCC Director)