Note: NSF and OSTP are providing a live webcast of today's workshop; click here to view it. And a live blog of the workshop, updated throughout the day, appears below.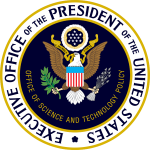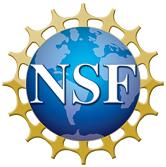 The White House Office of Science and Technology Policy (OSTP) and the National Science Foundation's CISE Directorate today are co-hosting a workshop on U.S. Ignite — an exciting new initiative that will create a high-bandwidth, national testbed and accelerate the development and deployment of high-bandwidth applications and services. Watch a live webcast here.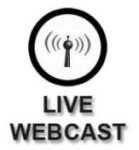 U.S. Ignite currently comprises several cities and regions throughout the country that have recently made investments in broadband: Chattanooga, TN; Lafayette, LA; Cleveland, OH; Washington, DC; and regions of Utah. These cities/regions have agreed to be open to researcher/entrepreneurial experimentation, and to be interconnected with one another via the GENI testbed to provide high-bandwidth, virtualized network access for a small set of experiments.
The goal of today's workshop is to bring together researchers and entrepreneurs interested in partnering with the infrastructure providers in these cities/regions (as well as the specific anchor institutions open to experimentation) to surface exciting gigabit applications/services in areas of national priority, including clean energy, smart health, cyberlearning, smart transportation, and general economic development (e.g., advanced manufacturing, robotics, etc.). In the long run, these apps/services are likely to provide interesting results — as well as demonstrations of what might be possible were broadband more widely available in cities/regions across the country.
Through the workshop, NSF and OSTP are hoping to align cities/regions with researchers/entrepreneurs based on common interests in applications/services and national priority areas. The "teams" that emerge from today's discussions will be charged with developing plans for moving forward, to be presented at a second workshop in Cleveland in mid-June. The most innovative, feasible projects will receive awards to try their ideas over the next several years — with the aim of having successful apps/services up and running as early as this fall.
We're spending the day at the workshop — and will be live blogging the discussions below, beginning around 9am EDT. Keep checking back throughout the day for updates!
Live blog roll:
04:55 pm EST
And that's a wrap on today's live blog. Video of the U.S. Ignite Gigabit Applications Workshop will be available here for the next few weeks. And we'll have a post summarizing the key themes that emerged from today's discussions later this week. Needless to say, there will be much more on the U.S. Ignite front.
04:52 pm EST
Suzi Iacono wraps things up: "This is just the beginning. What you have ahead of you is really, really important — and really, really hard. But I think I just heard [Aneesh Chopra say] that we are the Ignite family. You heard it here — you folks have the responsibility to carry this forward."
She notes how the city folks are yearning for experiments but don't know where to find them, while the application folks have applications in their labs but don't know where to go to deploy them at-scale. And this is just the beginning to find partnerships. "We have the infrastructure — and we need to use it," she says.
We are going to move on the first spiral, meaning that we are connecting up the six cities with the 14 campuses that are already GENI-enabled. We are holding a series of workshops to identify what kinds of teams we need to form to move things forward. We are holding competitions so that everyone can participate.
"Go forth — be emissaries — you are the Ignite family."
04:42 pm EST
Chopra: Another example about liberating learning assessment data. In the spirit of open data, parents are entitled to access to their childrens' assessment data. For example, there are 166 (or so) indicators for algebra. If you knew how many of these your child was struggling with, you would be able to find personalized apps for your child — and parents could even pay for the development of personalized apps for their children — thus paving the way for an improved learning ecosystem.
04:40 pm EST
Chopra: A healthcare success story: there's a community that's looked at deploying asthma inhalers that record the GPS location and the date/time every time patients use their inhalers. By then crowdsourcing the resultant data, these modified inhalers have cut the number of uncontrolled asthma attacks by 51%. Note that the cost of an uncontrolled asthma attack patient to the system is 3,000 USD — and it is the second leading cause of hospital admissions.
04:35 pm EST
Chopra: The way we've architected the Wireless Innovation Fund is to make sure the "demand-pull" is as great as the supply chain. Of the Wireless Innovation Fund, 1 billion USD is intended for fundamental R&D at NSF; some portion is intended for DARPA to look at the security of these wireless networks; and some portion is intended for application areas like education (ARPA-ED), energy (through ARPA-E), and healthcare, and so on.
04:23 pm EST
Chopra: "There's never been a better time to innovate" — from the rise of open data as a philosophy of governance; to the power of "big data" which has really made a difference in many sectors of the economy; to the shift in the culture of innovation to one of collaboration.
Moreover, we're no longer looking at budget cycles in years, but rather in 90-day rollouts.
"Every one of you today should feel like, regardless of how we formalize this, you can get to work right now. You can go to data.gov and download all the data."
04:19 pm EST
Challenge #3: Could be the smart grid, but "today we're going with advanced manufacturing." We've put 5 million USD into democratizing access to modeling and simulation for small and medium enterprises to increase competitiveness.
04:17 pm EST
Challenge #2: A learning system that works. "We are moving our education system from one with butts in seats to one that's focused on mastery." The President's FY 12 budget calls for an ARPA for education to take advantage of information technologies that personalize learning.
04:16 pm EST
Chopra is walking through three challenges:
Challenge #1: Transform our care delivery system, i.e., transitioning from paying for services to paying for value. This transformation opens up a brand new market in data mining/analytics, care integration tools, timely clinical data, decision support tools, and the like. These products do not exist at the commercial scale in the U.S. right now because there is no business model that rewards these capabilities. As we shift toward value-driven healthcare, there will be a business model that rewards these capabilities — and "if you don't invent some of these capabilities, shame on you."
04:15 pm EST
Chopra: Government, healthcare, and education are three sectors in the economy — in aggregate, over a quarter of the nation's economy — that have not seen an increase in productivity, and the belief is that this is because they have not capitalized on information technology.
04:12 pm EST
Chopra notes that about 1 billion USD of the President's 3 billion USD innovation fund for basic R&D, testbeds, and public sector application development is directed to the NSF, and a good chunk of that is further directed toward initiatives of the kind that were discussed here today.
04:11 pm EST
Chopra: "Digital infrastructure is very much defined by the President as an effective building block for the President's overall strategy for innovation."
04:09 pm EST
Aneesh Chopra, the U.S. Chief Technology Officer, has taken the podium. Definitely catch the live webcast.
04:02 pm EST
And that brings the report-outs from the breakouts to an end. The workshop is taking a short break, and then we'll be back for the final discussion to be led by U.S. Chief Technology Officer Aneesh Chopra.
03:56 pm EST
The group focused on transportation first brainstormed a range of applications and their policy implications, and then chose one that can serve as the basis upon which the others can build.
The initial range of applications included different kinds of sensors, car-sharing (such as the Zipcar model), different types of smartphone applications (to include traffic sensing, prediction, routing, etc.), and media streaming and conferencing. All of these applications need some type of awareness from the environment, and then they must run analyses and make predictions.
It's therefore important to build an enabling platform for sensor network applications: We can develop a single networking framework that aggregates the data and sends it to the cloud to different data repositories. Then different application builders can come in and do their own analyses. This effort yields a consistent, single framework and requires a public-private partnership.
03:49 pm EST
A table on energy and the smart grid discussed what it takes to capture value from, and cost savings in, the energy system. The power industry invests hundreds of millions of dollars at the wholesale level, yet tools at the consumer level must be adopted to enact cost savings. These tools — smart sensors, actuators, low-cost devices capable of delivering reliable controls, communications capabilities, etc., all with the appropriate kinds of privacy and security of data and systems — must be integrated into the smart grid on the consumer side.
03:48 pm EST
On education, "the best table discussion I've been at in several years." We talked about several things:
– Using networks to transport university resources beyond the campus: take students and have them mentor folks in the community, or take courses and making them available to high school classrooms.
– Students are learning more from multi-player educational games than almost anything else — so we need to explore these "learning tools."
– We need to provide the kinds of immersive environments, game playing, smartphone apps, education application creation tools, etc., that are hugely powerful in education. GENI-enabled, competitively-chosen group of schools nationwide that could go and work together.
– We need to further home schooling apps — including collaborative real-time home schooling.
03:43 pm EST
A table on "customized virtual clouds available on demand": if I'm sitting at home, then I should be able to instantiate many machines on different clusters running U.S. Ignite; specify how these machines are interconnected (type of network, topology, bandwidth, etc.); and allow end users at schools, businesses, etc., to opt into my network and use these clusters.
03:42 pm EST
A plea for education: connecting learners. We talked about high bandwidth, high-quality video, semantic labels on videos, advanced social networking, etc. Those are the building blocks of where learning applications might go. We also talked about taking those building blocks and throwing two things at them: (1) connecting learners to mentors (not just teachers talking at students, but really connecting scientists and artists to students with these high-bandwidth applications); and (2) connecting students to each other.
03:41 pm EST
On advanced manufacturing: we would like to develop "the iTunes of manufacturing." We think we need to develop tools to reinvent manufacturing as a service, not a specialized activity. We need people who can help us define the architecture for that service; we need a semantic web for manufacturing to determine the manufacturability, give advice/criticisms, etc.; and so on.
03:40 pm EST
A few of the themes being presented:
One group focused on applications that need to exist — and creating the competition to do that. Once you start having everything on the network, security becomes an issue. Compressing the cycle of innovation — and getting the cycle of innovation from carriers — was the focus of another group.
03:35 pm EST
And we're back from a brainstorming session.  The different subgroups are sharing the key themes that emerged during their discussions. You can view the 90-second summary presentations through the live webcast online.
02:39 pm EST
And we're going to take a break from live blogging for a bit — as those in the room take part in a 45-minute brainstorming session to (a) help organizers define and advance the U.S. Ignite mission, and (b) help researchers and communities to identify projects and partners. Jon Peha, formerly of OSTP, is leading the session. We'll be back shortly.
02:32 pm EST
Frank — speaking with lots of energy at the podium: "Philly is a big city with lots of moving parts … but we cannot leave our citizens behind." The city has deployed a five-year technology plan and is making a citywide IT investment with 120 million USD capital. About 25 million USD of this amount is going toward infrastructure, and the rest — 95 million USD — is going toward applications.
"The big play here is our vision around a 'Digital Philadelphia' Network," Frank says, linking the public safety network (including video surveillance, 800MHz radio, wireless network), core fiber in Center City Philadelphia (city government, hybrid wireless, leased access, city-owned fiber), field workforce wireless network (streets, health, infrastructure), and remote sites (water, libraties, streets, recreation centers, and infrastructure).
"We're a hell of a national sandbox," Frank says. "The entire city itself — the city infrastructure — is available to play… Our goal is to [make] Philadelphia the national model for urban transformation to the 21st century knowledge economy," through citizen engagement (via OpenAccesPhilly), digital inclusion (PhillyConnects) and, ultimately, an InfoTech Economy (via Gigabit City).
02:20 pm EST
One last talk before a breakout session: picking up on this morning's presentations by the cities/regions involved in U.S. Ignite, Allan Frank is now at the podium describing Philadelphia's "Digital Vision." (Frank couldn't make it this morning, so his talk was delayed.)
02:17 pm EST
Jon Taplin of the University of Southern California's Annenberg Innovation Lab is the final speaker of the current session, describing a few of the apps his team has been developing. Among these:
– Participatory Learning and You! (PLAY!) — in consultation with a new school district in Los Angeles comprising six schools in a low-income district that are built around a central media lab. The goal was to build a multimedia participatory learning system, in which kids could combine video, audio, graphics, etc., from many different locations and make projects together.
– "Big data" challenges. Just this weekend, Taplin's team analyzed three million Twitter feeds in a span of three hours to understand which movies might be the big-ticket items in the coming weeks. "'Hangover' is going to be really popular," he said, drawing laughter from the room.
02:05 pm EST
Zhang describes current sustainability challenges, e.g., transportation: there are over 45,000 fatalities and 2.4 million injuries per year in the U.S. caused by automobile accidents; and Americans spend greater than 500 million hours in their cars each week. To address these challenges, we need "smart transportation" approaches, to include sensing and control (active safety, autonomous driving) and infotainment (mobile theatre, caravanning). Zhang displays a 3D axis, relating application, link/network, and scope/domain.
He also touches on:
– The Smart Grid — microgrid-based distributed generation and control; and
– Workforce development — developing broadband solutions and providing these to underserved communities in the Greater Detroit Area to improve workforce and business development.
01:56 pm EST
Finally, a Detroit speaker — after much comparison between Cleveland and Detroit today! Hongwei Zhang of Wayne State University is describing the various broadband initiatives he's spearheading there.
01:54 pm EST
Adams: The value of nanoHUB.org is that it provides a real framework around research. Some additional areas of interest include sustainability, healthcare, and most recently, advanced manufacturing.
01:50 pm EST
Adams: Several dozen hubs are currently running. The first one — nanoHUB.org — was funded by NSF in 2002. In the last 12 months, it has supported oer 175,000 users. Over time, it's been used by 487 classes at 158 institutions. The content spans 741 content authors of 206 applications. It is the "world's largest nanotechnology user facility," Adams says.
01:48 pm EST
George Adams from Purdue University is up next, and he is describing the HUBzero(R) platform — which can be used to create dynamic websites for scientific research and educational activities. With HUBzero, Adams says users can  easily publish their research software and related educational materials on the web.
01:45 pm EST
Schwartz is articulating guiding principles, such as:
– Improve the quality of healthcare while reducing the cost of healthcare — fewer trips to doctor's office, emergency room, and hospital. Consider, for example, that congestive heart failure (CHF) rebounds cost Medicare just billion/year.
– Help people with cognitive disabilities to live independently and stay longer in their own homes.
– Reach into high schools to enable students to participate in STEM classes at home using one-to-many video and receive tutoring using one-to-one video.
– Ultimately: Connecting people to people in their neighborhoods and beyond.
01:43 pm EST
Schwartz: The Case Connection Zone spans four key application areas: health and wellness; home energy management; public safety; and STEM education at the high school level.
Touching all of these areas is video, i.e., one-to-one (telemedicine, tutoring), one-to-many (classes), many-to-many (support groups and meetings for chronic management or energy conservation). Video requirements include uncompressed video to reduce latency, very high resolution stills, and annotation ("think John Madden football maps").
01:38 pm EST
Marv Schwartz is now delving into details about the Case Connection Zone, comprising home-run fiber to 100 residences, each with a Gigabit media converter (fiber to copper) and a Gigabit router with 802.11n wireless. The composition of this "beta block" is 40% permanent residents and 60% students at Case Western and affiliates, Schwartz notes.
01:33 pm EST
Skubic: A two-camera system extracts silhouettes of individuals (silhouettes to preserve privacy) and generate 3D profiles that provide insight into varying gait characteristics, such as velocity (feet/second), step times (seconds), and step lengths (feet).
One can imagine implementing this approach in a rehab setting, coupling a patient's gait analysis with an idealized version.
01:31 pm EST
Skubic: The sensor networks capture changes in lifestyle, showing different activity levels as a function of motion density. Activity profiles are classified computationally as "active," "sedentary," or "cognitive" — and changes can trigger alert information.
01:31 pm EST
Marge Skubic of the University of Missouri is focused on "squaring the life curve," i.e., maximizing the area under the curve time vs. functional ability. Her team's efforts on lessening the functional decline in life include assessing behavior patterns, assessing gait and activity level, recognizing pattern changes, detecting early signs of health decline, and detecting falls, etc., through an advanced sensor network (to include bed and chair sensors (for activity/restlessness detection) and motion sensors).
01:23 pm EST
Up next we have David Sailor of Portland State University, who is particularly interested in sustainability issues — and notes there are many subtopics under sustainability that have opportunities within U.S. Ignite.
His areas of emphasis include:
Transportation:
– Public safety & health — better management of road conditions, visibility, and street lighting;
– Transit optimization — increased polling rates for Automatic Vehicle Location system, traffic signal optimization, etc.; and
– Traffic/pollution assessment — vehicle counts and instantaneous fleet composition assessment.
Metrics of urban sustainability:
– Urban energy/water/carbon budgets; and
– Baseline and performance assessment for sustainability endeavors.
And urban air pollution and dispersion:
– Pollution emissions, transport, and exposure; and
– Real-time urban dispersion assessment for chemical/biological releases.
01:18 pm EST
Nick McKeown from Stanford kicks the session off with an overview of the OpenFlow technology, using a demo to highlight the value of optimizing a network in service of applications. "GENI has been ahead of the game in identifying a restructuring of the network that is taking place," McKeown says. In a nutshell, such network optimization requires moving the control panel of the network above the data plane.
There are three requirements to make this vision — for a software-defined network (SDN) — a reality:
1. Open interface to packet forwarding;
2. At least one network operating system, probably many (open- and closed-source); and
3. A well-defined open API, with new routing mechanisms, etc.
SDN is in development across many domains (data centers, enterprise/campus, cellular backhaul, etc.) and products (switches, routers, software, etc.).
And most recently, to steer these efforts, a number of companies have come together to create the Open Networking Foundation (ONF) to "publish open interfaces and promote SDN."
McKeown argues that SDN is the infrastructure the industry is betting on ("future proof infrastructure"; "U.S. Ignite can be at the forefront"); it enables innovation (wired and wireless networks; home, campus, regional, and backbone networks); and it supports the creation of new companies and many new hirings (builds on GENI; on campuses, across Internet2 and regional backbones, etc.).
01:00 pm EST
The 90-minute presentations have concluded.
We'll resume live coverage following a five-minute break. Up next are a series of presentations describing sample high-bandwidth applications.
12:45 pm EST
Derek Meyer of the University of Wisconsin-Madison: "WiRover" is equipping approximately 250 city buses in Madison acting as mobile access points. A next step is to equip ambulances to enable direct interactions between paramedics and doctors through video over wireless.
12:38 pm EST
Ali Ipakchi of Open Access Technology International, Inc.: "the largest cloud infrastructure for managing energy and energy transactions across the U.S. power grid."
12:29 pm EST
Peter O'Neil: "A great deal that we can do on the social side" with encouraging adoption of the new tools and approaches that are being developed.
12:23 pm EST
Peter Whitehouse with the most memorable slide: "Thinking like a mountain."
12:17 pm EST
And we're back for the afternoon session following a short lunch break.
First up is a "Research Blitz," during which approximately 20 researchers will have up to 90 seconds each to describe their research interests.  It's all part of "matchmaking between city/infrastructure providers, researchers, and the other U.S. Ignite partners," a key goal of today's workshop.
Check out the live webcast to hear these 90-second spiels.
11:37 am EST
It's lunchtime at the U.S Ignite Gigabit Applications Workshop. We'll be back in about a half-hour.
11:35 am EST
Elliott is responding to questions from the audience.
Again, a reminder to check out the live webcast of today's workshop here. If you have questions, you may submit them through the webcasting interface.
11:31 am EST
Elliott: Starting with Philadelphia, a number of cities/regions have expressed strong interest in GENI-enabling cities. "This notion of having research ideas engaging very large numbers of people" is a very interesting idea, and offers a number of benefits to the people in these cities/regions.
He touches on the citizens' view (future internets = new services; access to novel services as created; and new content, weather, health services, etc.) and the entrepreneurs' view (this really fosters discovery and innovation, all the while "lowering the barrier of entry to really things going").
11:28 am EST
Elliott:  "We're very much interested in ramping up research experimentation," as that will help determine what features and capabilities are in demand.
Meanwhile, the GENI Project Office (GPO) is focused on "at-scale" buildout at up to 100-200 U.S. campuses. Currently, there are 14 GENI-enabled campuses — and the aim is to double or triple that number in the next year or so. An important part of this buildout is to do it in a staged manner, so that lessons may be learned as more campuses are brought on.
11:23 am EST
Elliott: As opposed to building a research testbed "as big as the Internet," the goal is to "GENI-enable" testbeds, campuses, and backbones. A number of groups are already engaged in building out GENI at-scale.
He is highlighting several of the demos that were presented at the GENI Engineering Conference in Washington, DC, last November.
11:13 am EST
Elliott is providing a great overview of the goals underlying GENI. A researcher instantiates a slice of GENI, conducts an at-scale experiment, and then watches as his/her experiment takes off. Importantly, GENI doesn't really resemble anything different to the end user. "The fact that the plumbing may be different deep into the network really means nothing at all to the people who are using these applications and services." In other words, with GENI, the current Internet stays the same, but there may be additional offerings — some that are intermixed, partly using the Internet and partly not using the Internet.
"The easiest way — and the way we are doing this right now — is through Web portals." People register, find out what experiments are running near them, and then opt in, indicating that they are willing to participate in specific experiments.
11:05 am EST
We're back from a short break.
Chip Elliott is providing a short overview of the GENI project — a virtual laboratory for exploring future internets at scale. Read much more about the GENI project here or here.
10:43 am EST
Some Q&A right now — and a reminder that you can watch a live webcast of today's NSF/OSTP workshop here.
We'll be taking a 10-minute break shortly.
10:41 am EST
Gonick describes how Case Western Reserve University created a regional aggregation strategy for broadband — and the resultant OneCommunity is now operating in 22 counties in Northeast Ohio, spanning 1,800 sites, and enabling creation of GENI-like slices for experimentation. OneCommunity is particularly interested in facilitating open broadband and wireless — on university campuses, in airports, etc. Over 0 million in investment has resulted in more than million in savings — through improved quality of life propositions.
The Case Connection Zone has been up and running for nearly a year.  It comprises 104 residences connected with fully 1G wired connections, each enabled with HD video conferencing. Much of the work, if it involves residents directly, has an opt-in for the residents — and needs to be reviewed by Case Western's IRB.
10:39 am EST
Last but not least, Todd Marriott of UTOPIA speaks about his team's efforts in the Salt Lake City region. "We provide 1G of symmetric connectivity sub-100 USD to over 3,000 residents in Utah." He describes open access as the key — and notes that there can be sustainable open approaches. UTOPIA goes door-to-door suggesting buy-in into this infrastructure; the first time through it had a take rate of about 31.5%.
10:31 am EST
Suzi Iacono says, "[NSF aims] to see new developments and bring people together who normally don't talk to each other — and we think innovation happens in just that way." Today's workshop — and the broader U.S. Ignite effort — is about trying to pair infrastructure providers with researchers who have interesting applications. It's about aligning the teams — perhaps a city person, an anchor institution person, an app developer, a networking person, etc. — and resources that will be necessary in order to carry out the deployment that's being envisioned.
Moreover, Iacono describes how, in parallel to doing the traditional NSF call for proposals, the NSF plans to try competitions with cash prizes for the first time.  "We're hoping to reach the non-traditional NSF PI community — the people in the open source world, people in their garages, students," etc.
10:25 am EST
Nick Maynard of OSTP and Suzi Iacono of NSF/CISE deliver opening remarks framing today's workshop.
Maynard describes that a driver of this activity is answering the renewed investments in other nations.  "We need to take the communities that have already upgraded their capacity and turn that into a seamless network — just like we're seeing in other countries." The White House's role, Maynard says, is to serve as "convener and uniter" of all the varying activities by creating an organizational structure to foster collaboration and innovation.
U.S. Ignite can lead to a "whole new generation of business models and applications" for non-profits, for-profits, universities, and communities across the country. And it's working steadily toward a launch event this fall. "We want you all working with us" in the months from now and then] to help leverage what has already done, raise the awareness and get people excited about this, and continue to educate partners and end users about why this is important for them, Maynard says.
"I look forward to working with all of you to make U.S. Ignite a success!"
10:25 am EST
Tegene Beharu is up next, representing Washington, DC. He describes DC-NET, which was established after Sept. 11, 2011, to provide secure, managed data, voice, video, and wireless services for government and education institutions in DC. Today, a 360-mile fiber optic network connects over 350 DC government locations, including 127 public schools connoted at 1G speeds.
DC-NET is seeking to engage with DC universities to foster high-bandwidth application and technology development — including providing a platform for collaboration. Specific areas of interest include:
– Public safety and government operations — dedicated fiber ring for public safety communications (a specific focus includes the next-gen 911 application);
– Healthcare — HIPAA-compliant transmission of electronic health records, access to applications for health providers in the DC region, virtualization of health applications, and capability for telehealth applications; and
– Education — ultra-high-speed video conferencing capabilities, Internet2 for the University of the District of Columbia, and GENI-enabling the network backbone.
09:50 am EST
Jim Ingraham, the Vice President for Strategic Research at the Electric Power Board (EPB) of Chattanooga, TN.
He begins by noting the recent tornado outbreak, which resulted in the biggest outage in EPB's 75-year history. "The smart grid that we're deploying today — and the communications infrastructure that we've deployed over the last 10 years — were critical to restoring power for 90% of the customers within five days."
EPB's service territory spans 600 square miles in East Tennessee and North Georgia, including 170,000 meter customers. The system peaks in the summer at 1,300MW.
EPB's wholesale power supply comes from the Tennessee Valley Authority, which is moving to time-of-use rates in 2012. And the average electric bill has risen from 100 USD/month in 2006 to 130 USD/month today, and it is forecasted to reach 185 USD/month by 2015. This is "precisely why we're interested in smart grid" technology — to enable cost savings.
Ingraham describes how EPB is seeing record data growth — from 2 million (today) to 6 billion to as much as 90 billion data points per year by the time the smart grid will be fully deployed. It is deploying over 2,000 switches to automate the electric system for greater reliability. And a huge opportunity is to define electric use in the market for wholesale electric providers.
09:44 am EST
Gonick walks through major areas of interest (calling it "smart, safe, healthy, green"), including smart health and wellness, the smart grid, and smart STEM education approaches. There's a considerable focus on behavioral change in the homes.
09:33 am EST
Lev Gonick, Chief Information Officer of Case Western Reserve University, kicks off the first session of the day, "Next-gen Networking."  He's the first of six representatives describing the people, network resources, and areas of application interest in their respective cities/regions.
09:16 am EST
Geoff Daily of Lafayette, LA-based FiberCorps begins by noting that fiber has the potential to better connect society — but the challenge is to reengineer our communities to take advantage of all this fiber. FiberCorps is a new non-profit established by a coalition of community stakeholders to energize the Lafayette community to be the hub of fiber-power innovation. It is focused on two things moving forward: how do we find demonstration projects, and how can we build community coalitions around them?
Daily describes six community-inspired projects that FiberCorps is facilitating right now, titled the 3D render farm, health information exchange, business telemedicine, netcast, virtual horse farm, and "Virtual Lafayette."
Areas of interest for Lafayette include:
– Healthcare — regional heatlhcare hub;
– Education — schools of choice program, focused on creative IT, biomedical sciences, etc.;
– Research — CACS, CVDI, Wireless Sandbox;
– Energy — oil services key industry, and smart grid; and
– Public safety — a business emergency management operations center has been started recently.
09:15 am EST
Jahanian describes how NSF "has funded a suite of national testbeds — wired and wireless" over the years. Today, "with GENI, we have begun federating these testbeds and bringing new networks on board as new technologies are becoming available — as a resource for researchers to access and deploy to do their experimentation. Today, [researchers] can create [their] own [slices in] the network, with many slices co-existing in parallel…  Experimentation at scale in campuses and cities is becoming the reality."
He goes on to say: "We have seen significant investment in broadband in a number of highly innovative cities… We have also seen significant investments in wireless and broadband by anchor institutions across the country. These investments collectively are creating exciting opportunities for researchers and entrepreneurs to develop novel gigabit applications and deploy them across these regions.
"If islands of broadband exist across the country and potentially we could use the GENI infrastructure as the glue, can we bring them all together to support applications [for national priority like smart health, smart energy, and so on]. This could benefit the large segments of society.
"NSF cannot do this alone; we need your help.  I think it's time to innovate.  I am thrilled to see that there are so many partners here from a cross section of city infrastructure providers, industry, non-profit organizations, U.S. government agencies, and of course our friends in academia.
"Let's keep an open mind.  Let's see what we can do together."
09:06 am EST
Farnam Jahanian, the CISE Assistant Director, is kicking things off.  "It's my pleasure to welcome all of you to the U.S. Ignite Gigabit Workshop.  Cheer up — we're going to have a great day today!"
09:05 am EST
We're just about set to get started this morning.  Take a look at today's agenda here.
(Contributed by Erwin Gianchandani, CCC Director)