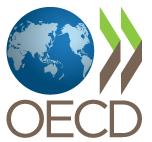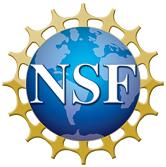 The NSF's CISE Directorate and the Organisation for Economic Co-Operation and Development (OECD) are co-sponsoring what promises to be a terrific workshop on Building a Smarter Health and Wellness Future outside Washington, DC, next Tuesday & Wednesday.  This invitation-only event will review how new technological developments — including high-speed and mobile applications, connected devices, social networks, etc. — can provide unique and unprecedented opportunities for addressing the health and wellness challenges of our aging society.  A specific objective will be to identify priorities for an international research and policy agenda in this space, all the while stimulating collaboration and innovation on a global scale.  Over 120 attendees are expected.
A complete agenda is available here.  And you can read much more about the workshop here and here.
We'll be on hand — and will be trying live blogging throughout the day on Tuesday (and perhaps on Wednesday, too).  We'll also post a complete summary of the key themes that emerge from the workshop by Thursday or Friday of next week.
Stay tuned!  (And please take just a couple minutes to let us know on Tuesday what you think about the live blogging by commenting in the space below.)
(Contributed by Erwin Gianchandani, CCC Director)