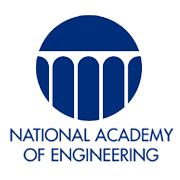 The National Academy of Engineering has announced the Members of the Class of 2010.  In Section 5 (Computer Science & Engineering), the newly-elected Members are:
Andrei Broder, Yahoo!
Irene Greif, IBM
Bill Gropp, UIUC
Laura Haas, IBM
Mike Jordan, UC Berkeley
Brewster Kahle, Internet Archive
Tom Mitchell, CMU
Larry Peterson, Princeton
Ben Shneiderman, University of Maryland
Mark Wegman, IBM
N.R. Narayana Murthy, Infosys (Foreign Associate)
Congratulations to these outstanding colleagues!  The NAE announcement may be viewed here.