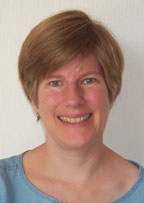 At this week's GENI Engineering Conference in Seattle, Ellen Zegura rolled out the Network Science & Engineering (NetSE) Research Agenda, an extensive effort of CCC's NetSE Council, which Ellen chaired.
Over the past forty years, computer networks, and especially the Internet, have gone from research curiosity to fundamental infrastructure. However, this is no time to rest on the successes of the past. To meet society's future requirements and expectations the Internet will need to be better: more secure, more accessible, more predictable and more reliable.
In 2008, the Computing Community Consortium charged the NetSE Council with developing a comprehensive research agenda that would support the development of a better Internet. The NetSE Research Agenda report summarizes the findings and recommendations of the NetSE Council.
The intended audiences for the report include members of the computing research community, funding agencies, and policymakers.  The report provides a framework or context within which various targeted research agendas can be moved forward by their communities.  The report is your document (literally hundreds have contributed to it in various ways), and it is a living document – comments are earnestly solicited, as indicated on CCC's NetSE activity web page.
Many thanks to Ellen Zegura for seeing this activity through to a successful conclusion!