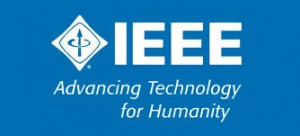 The Institute of Electrical and Electronics Engineers (IEEE) has released its 2018 list of newly elevated fellows. The IEEE Grade of Fellow is given to a IEEE member with an extraordinary record of accomplishments in any of the IEEE fields of interest by the Board of Directors.
This year's list features a number of impressive computer scientists, including Computing Community Consortium (CCC) Council members Jennifer Rexford, Princeton University, for contributions to network management and associated routing systems and Kevin Fu, University of Michigan, for contributions to embedded and medical device security.
Congratulations to all the recipients for their accomplishments!
To learn more about the IEEE Fellows and to view fellows from previous years visit the IEEE Fellows webpage.