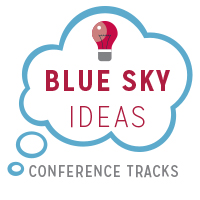 The Computing Community Consortium (CCC) recently sponsored a Blue Sky Ideas Conference Track at the 15th International Symposium on Spatial & Temporal Databases (SSTD), August  21-23, 2017 in Arlington, VA. The purpose of this conference was to discuss new and exciting research in spatial, temporal and spatio-temporal data management and related technologies with the goal to set future research directions.
The goal of this track was to provide stimulating ideas or visions that may open up exciting avenues and/or influence the direction of research within the realm of SSTD, i.e., research in spatial, temporal and spatio-temporal data management.
First Place
Title: A Unified Framework to Predict Movement
Olga Gkountouna, George Mason University
Dieter Pfoser, George Mason University
Carola Wenk, Tulane University
Andreas Züfle, George Mason University
Second Place
Title: Towards a Unified Spatial Crowdsourcing Platform
Christopher Jonathan, University of Minnesota
Mohamed Mokbel, University of Minnesota
Third Place
Title: On Designing a GeoViz-Aware Database System
Mohamed Sarwat, Arizona State University
Arnab Nandi, Ohio State University
CCC provides travel awards to authors of the winning papers. We encourage you to apply for a Blue Sky Ideas track at your conference!
Requests need only include a brief description of the conference and a proposed list of program committee members for the track. For more information — including guidelines for conference program committees, recommendations for selecting winners, and logistics for issuing CCC-sponsored travel awards to the winners, as well as a sample call for papers for a Blue Sky Ideas track — visit our website.