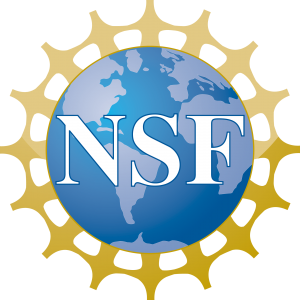 The National Science Foundation (NSF) has released a new program solicitation for the Computer and Information Science and Engineering (CISE) Research Initiation Initiative (CRII).
The CRII program aims to award grants that support independent research to new PhDs in their first academic position in order to support the growth of future scientists and researchers in computing. The grants are intended to support untenured faculty and researchers for their first three to five years after the completion of their PhD.
From the solicitation: This solicitation provides the opportunity for early-career researchers to recruit and mentor their first graduate students (or undergraduate students, in the case of faculty at undergraduate and two-year institutions), which is one critical step in a career pathway that is expected to lead to research independence and a subsequent stream of projects, discoveries, students and publications.

CRII awards will be given to researchers to undertake exploratory investigations, to acquire and test preliminary data, develop collaborations within or across research disciplines, and/or develop new algorithms, approaches, and system designs/prototypes, which together or separately may lead to improved capacity to write successful proposals submitted to other programs in the future. In preparing this proposal, PIs should refer to Section V.A for guidance about the organization of the proposal. PIs should be aware that reviewers will be asked to consider the following: 1) the appropriateness of the research objectives for the relatively short duration of the CRII award; 2) the potential of the research initiation activities to produce sufficient preliminary results to serve as the basis for future competitive research proposals; and 3) whether the activities are seen to be the necessary and critical steps for the PI to achieve research independence.

Early-career researchers who are members of underrepresented groups are especially encouraged to apply.
To learn more about the CRII program and the requirements to submit a proposal, check out the full solicitation.