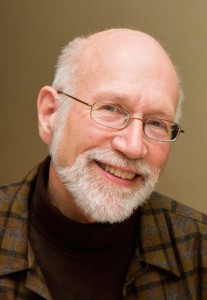 The next WATCH talk, called How can we enable privacy in an age of big data analytics? is Thursday, May 19, 2016 from Noon-1pm EDT.
The presenter will be Carl Landwehr, a Fellow of the IEEE and a member of the first class of inductees to the National Cybersecurity Hall of Fame. His current appointments include Lead Research Scientist at the Cyber Security policy and Research Institute at George Washington University and Visiting McDevitt Professor of Computer Science at LeMoyne College, where he teaches a course entitled "Cybersecurity for Future Presidents." His thirty five year career in cybersecurity R&D includes service with the Naval Research Laboratory, National Science Foundation, IARPA, and several other institutions.
Abstract:

Even though some seem to think privacy is dead, we are all still wearing clothes, as Bruce Schneier observed at a recent conference on surveillance. Yet big data and big data analytics are leaving some of us feeling a bit more naked than before. This talk will provide some personal observations on privacy today and then outline some research areas where progress is needed to enable society to gain the benefits of analyzing large datasets without giving up more privacy than necessary. Discussion will be invited.
The talk will be held in Room 110 at the National Science Foundation in Arlington, VA. No RSVP is necessary, and no visitor badges are required. It will also be webcast; you can register here.