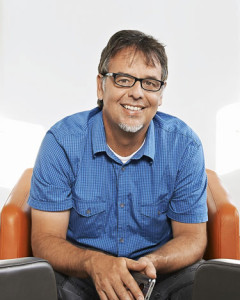 The next WATCH talk, called The Citizen Lab's Mixed Methods Approach to Research on Information Controls is Thursday, January 21, 2016 from Noon-1pm ET.
The presenter is Ronald J. Deibert, Professor of Political Science and Director of the Citizen Lab at the Munk School of Global Affairs, University of Toronto. The Citizen Lab undertakes interdisciplinary research at the intersection of global security, ICTs, and human rights. He is a former founder and principal investigator of the OpenNet Initiative (2003-2014) and a founder of Psiphon, a world leader in providing open access to the Internet. Deibert is the author of Black Code: Surveillance, Privacy, and the Dark Side of the Internet (Random House: 2013), as well as numerous books, chapters, and articles on Internet censorship, surveillance, and cyber security.
Abstract

The Citizen Lab is an interdisciplinary research laboratory based at the Munk School of Global Affairs, University of Toronto, that investigates the intersection of human rights, global security, and the digital world.  For over a decade, we have used a mixed methods approach that combines techniques from network measurement, information security, law, and the social sciences to research and document information controls (e.g., Internet censorship, surveillance, targeted digital attacks; commercial spyware) that impact the openness and security of digital communications and pose threats to human rights.  Director and Founder Professor Ron Deibert will provide an overview of the Citizen Lab's approach, highlight several reports and their outcomes, and discuss some of the ways rigorous, evidence-based, and peer-reviewed research can inform public policy, advocacy and human rights based on the experiences of the Citizen Lab.
The talk will be held in Room 110 at the National Science Foundation in Arlington, VA. No RSVP is necessary, and no visitor badges are required. It will also be webcast; you can register here.